Add a bit of spice to your palate and your plate when dining at Jerks of the Caribbean. This family-owned and operated restaurant serves up delicious Carribean-influenced dishes right here in Fredericksburg, Virginia!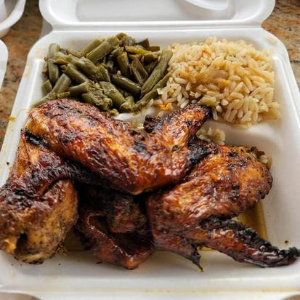 Jerk's menu is perfect for those who like to create their own flavor combos, and the portion sizes are generous for the starting price point of $9.99 for chicken entrees. Whether you order your chicken Jerk (Spicy), Island (Mild), or Curry style, these rotisserie-cooked entrees won't disappoint. If chicken isn't your thing, don't fret, they also serve up Caribbean-style shrimp, salmon, pork, and ribs, and on weekends, their signature stewed oxtails! All of their meats are marinated with imported spices and slow roasted to peak flavor.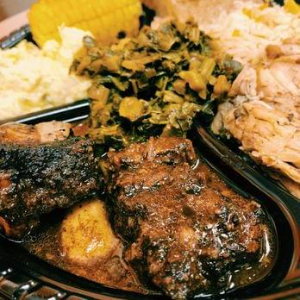 Entree-wise, their jerk sauce is a fan favorite, however, be sure to have a drink handy to help handle the heat as it packs quite the punch. To drink, you can't go wrong with their Jamaican soft drinks or Island lemonade.
To complete your meal, they have various savory and sweet sides to choose from including Ma Marie's potato salad, coleslaw, fried plantains, sweet potatoes, cabbage, mac n' cheese, and more! If you're feeling a bit extra and want to add even more flavor to your meal, their 'Extras' offerings include coco bread, beef, chicken and veggie patties, and extra rotisserie chicken and ribs.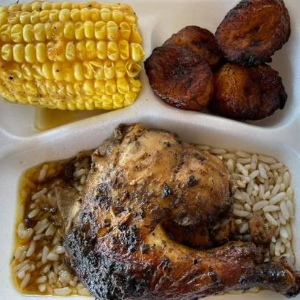 Whether you're a local or just passing through, you won't want to miss stopping at this conveniently located restaurant at 3631 Plank Rd. Although they call themselves the Jerks of the Caribbean, their staff are the opposite, serving great food and excellent customer service 6 days a week. Jerks of the Caribbean offers dine-in, take-out, and delivery. Tuesdays to Saturdays from noon to 8:00 pm and Sundays from 1:00 pm-6:00 pm.