Welcoming in the spring season this year, we are excited to share the many events, activities, and experiences Richmond, Virginia has to offer! 
We've explored several local guides and resources to put together a list families and friends can plan for in the next few months to come: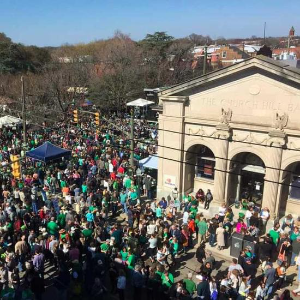 Church Hill Irish Festival
March 25-26, 2023  |  Church Hill, Richmond, VA
Explore over 50 Irish vendors at the spirited annual Church Hill Irish Festival this weekend as families enjoy crafts, face-painting, games, food, live music, and more! Returning Sunday is The Hill Topper 5K event as well. This donation-based event has been celebrated for years, with proceeds benefiting several children's charities. Leave your pets at home and come test your luck!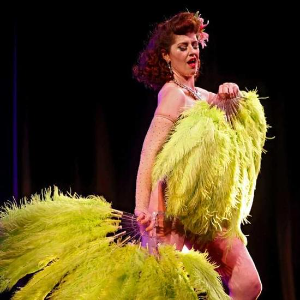 RVA Burlesque Festival
March 30 – April 1, 2023  |  Robinson Theater Community Arts Center
Featuring both local and nationwide performers, this annual festival celebrates and creates awareness of the art of burlesque. Enjoy the entertainment of several artists as they promote values of empowerment, creative expression, inclusivity, and diversity.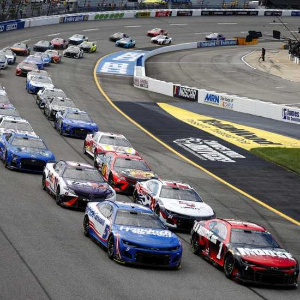 NASCAR Cup Series Race Weekend
March 31 – April 2, 2023  |  Richmond Raceway Complex
Tailgating encouraged, come join the roaring crowd at the Richmond Raceway as engines roar to over 180 mph for the 2023 Toyota Owners 400 event! Visit their website to purchase tickets and learn more about this weekend's fast lane.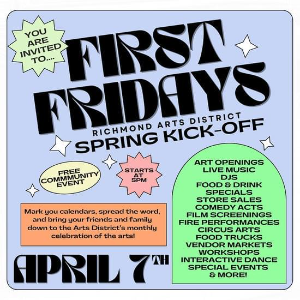 RVA First Fridays
April 7 & May 5, 2023  |  Virginia Museum of History & Culture
Discover a celebration of arts as the galleries of Richmond's art district open their doors for a night of live performances, exhibits, pop-up entertainment, and more! This popular recurring event attracts a large crowd with the many incredible art installations and experiences offered to the public.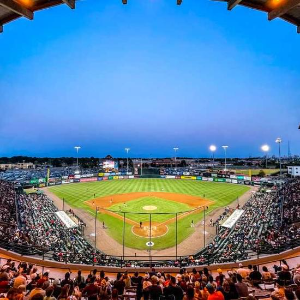 Flying Squirrels Baseball Home Opener
April 7, 2023  |  The Diamond
Join our local baseball team as they kick-off the season at The Diamond playing against the visiting Fightin' Phils. Enjoy the experience with a local craft beer, fried PB&J from the many food vendors, and don't forget their dancing mascot (and umpire)! Purchase your ticket(s) and explore additional games this season here.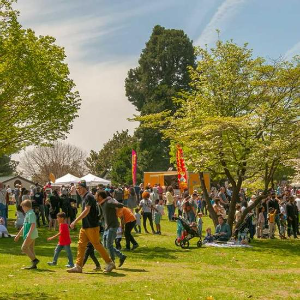 Dominion Energy Family Easter
April 8, 2023 | Maymont
One of RVA's favorite traditions is Maymont's "Eggs-Travaganza," offering families a day of festive activities across the Carriage House lawn and beyond. Enjoy a picnic lunch with food trucks, crafts, games, live entertainment, a dance party, and more! Register for one of the two time-slots here.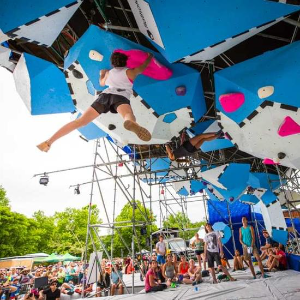 Dominion RiverRock Festival
May 19-21, 2023  |  Brown's Island
Head down to the James River for the annual RiverRock festival featuring numerous outdoor adventures, vendors, entertainment, trail runs, yoga, and more! This event is family-friendly and perfect for those who love the 'great outdoors.' Richmond offers multiple events this spring weekend to get involved and explore! This event is free to the public unless opting in to select events. Learn more and register for an event here.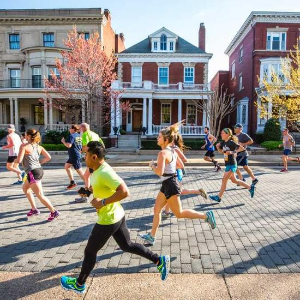 Ukrops Monument Avenue 10K
April 22, 2023  |  Richmond, VA
Join the Richmond community in a celebration of wellness and an active lifestyle as thousands of locals gather together for a day full of running, walking, and fun all around! Register for this 6.2-mile road race across the Richmond streets of Monument Avenue, Broad Street, and Franklin Street. Connect with the community for this monumental day shared together. Register here.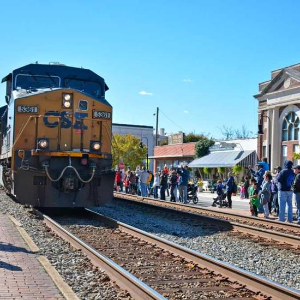 Ashland Train Day
April 29, 2023  |  Downtown Ashland, VA
Spend the day in Downtown Ashland for their 19th annual street festival as the community celebrates their love of trains. Rolling through the center of the event, more than 12 CSX freight trains and Amtrak passenger trains will make an appearance. Indulge in railroad history exploring the locomotive museum, storytellers, model trains, scavenger hunts, and more. This a local event perfect for the kids, learn more and plan to attend this free event here.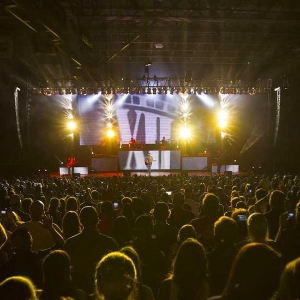 Friday Cheers
May 5 – June 30  2023  |  Brown's Island
Starting back up in May 2023, Richmond's celebrated Friday Cheers unleashes a concert series admired by the outdoor nightlife crowd and lovers of great music. Offering a weekly event with local craft beer, food trucks, and entertainment for all, view the upcoming lineup to plan an eventful evening down in Brown's Island.
Richmonders have so many wonderful local events to look forward to this season, and we are excited to showcase the many exciting opportunities offers to families and friends in the surrounding areas. Richmond, Virginia is truly a great place to live and explore!