As Earth Day approaches the Richmond, Virginia community, locals gather to celebrate in a variety of ways through planet-friendly festivals, volunteering, and getting involved.
Scouting out the many ways to spend your weekend giving back to our planet, we've listed our top six ways to get involved with your family and friends this 2023 Earth Day.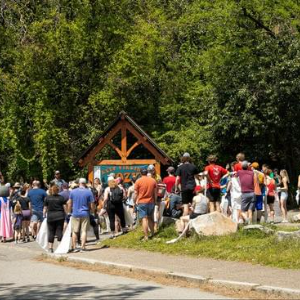 1. Keeping VA Cozy Trash Cleanups
Saturday, April 22nd from 9:00 am – 4:00 pm, join Brian with Keeping Virginia Cozy and the local community as they meet at Bryan Park (4308 Hermitage Road) for a few hours of cleaning up trash and keeping it cozy!
Collaborating with Elias Junk Removal, Beyond Boundaries, Virginia Department of Wildlife Resources, James River Outdoor Coalition, James River Women, RVA Goats, and Honey, S23 Print Truck, Studio Two Three, and tons of local food and vendors, this celebratory zero waste litter cleanup leads into the Earth Day festival and RVA Big Market farmer's market at Bryan Park for a full day of giving back and enjoyment with thousands of local Richmonders.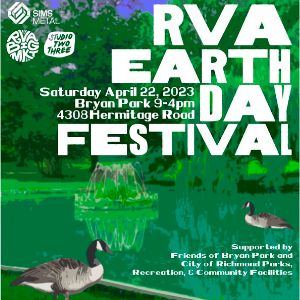 2. RVA Earth Day Festival: April 22nd at Bryan Park 9-4 pm
Celebrate our planet and support the Richmond community at the annual RVA Earth Day Festival April 22nd from 9:00 am – 4:00 pm at Bryan Park! Featuring local vendors from RVA Big Market,  Studio Two Three print shop, live music, local food, drinks and plenty of free family-friendly demonstrations all day long!
Bring your own light-colored t-shirt or tote bag to screen print your own exclusive Earth Day design with Studio Two Three's mobile print truck. Discover the different vendors of this upcoming celebration here.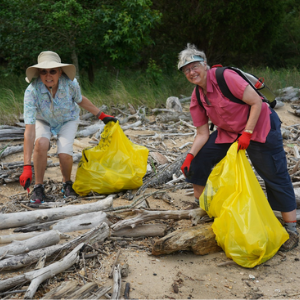 3.  DCR Virginia State Parks Earth Day Events and Community Involvement
The Virginia Department of Conservation and Recreation has listed over 30 ways you can invest your time and energy to make a difference for Virginia State Parks, and ultimately, our planet under the 2023 Earth Day theme of 'Invest In Our Planet' Saturday, April 22, 2023.
Almost every Virginia State Park is offering a way to get involved and give back through clean-ups, bird surveys, art sessions, invasive plant removal initiatives, group hikes, planting native species, and more!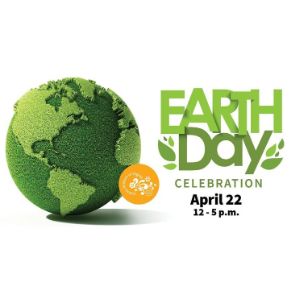 4. Science Museum of Richmond Earth Day Celebration
To celebrate Earth Day, the Science Museum of Richmond is hosting the Virginia Section of the American Chemical Society to share a special hands-on activity with local Richmonders and families.
Exploring sustainability, natural resources, and environmental science, the museum will show Antarctica in The Dome to experience a rarely seen part of our Earth on a quarter-acre screen! Reserve your seat at Guest Services on the day of the event, April 22, 2023, with activities ending at 5:00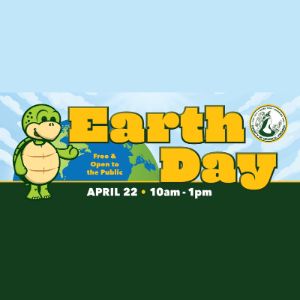 5. Henrico County Earth Day Festival
Henrico Recreation & Parks and Keep Henrico Beautiful are hosting a free  Earth Day festival this upcoming Saturday, April 22nd from 10:00 am to 1:00 pm at Deep Run Park. Enjoy live music, food trucks, and activities for all ages including face painting, seed planting, inflatables, and a sensory-friendly activity tent as you also learn about sustainability initiatives and resources available within Henrico County!
Bring your old phones, laptops, and technology to donate to Tech For Troops to help veterans in need. Learn more and view the list of vendor.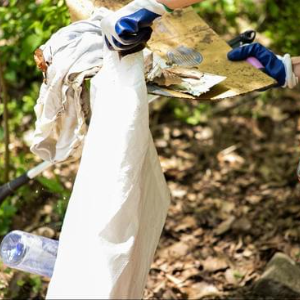 6. HandsOn Greater Richmond Earth Day Volunteer Options
If you want to give back, get involved and volunteer this Earth Day, browse the many ways to join your local community in their efforts with HandsOn Greater Richmond and The Nature Conservancy.
Offering ongoing proactive efforts, education and experiences, organizations like the National Park Service, Surfrider Foundation, The Urban Garden Initiative, and more, invite us to explore a sustainable and conservative lifestyle with volunteer options to help our planet and contribute to our future. View the list on their website here.
We're excited to get involved and give back in the RVA community this upcoming April 22, 2023 and beyond! Look for ways to give back, volunteer, and upgrade your lifestyle for the future of our planet and families.