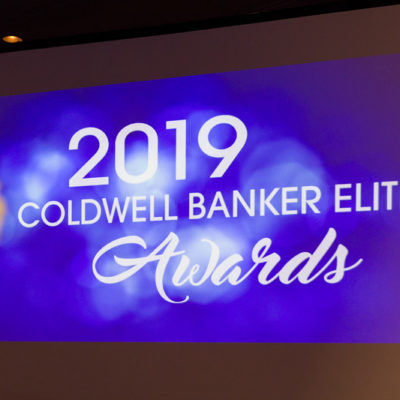 Every year, we look forward to celebrating and honoring those agents who have put a tremendous amount of time and effort into their business, as well as those who have gone above and beyond for the good of the company and their community. We are SO proud to once again be the #1 Coldwell Banker Affiliate in Virginia and #1 in Fredericksburg Region market share!  
This year we were delighted to present Valerie Garcia as our keynote speaker at the Fredericksburg Expo Center! After Valerie's insightful words on storytelling in the digital age, our agents and staff were fired up to receive their awards!
Congratulations again to the award winners and to all of our wonderful agents and staff! We are immensely proud of your commitment to excellence, integrity and ingenuity! Without further ado, here's the list of all the winners!
Coldwell Banker International Sterling Society
Eric Nelson, Vera Boujaoude, Lynne Harris, Pam Downing, Pat Herman, Laura Hough, Jacquelyn Johnston, Greg Lantier, Linda Light, Valerie Moss, Karen Nutt, Sarah Keddie, Brian Cunningham, Carla Criscuolo, Robin Marine, and Shelley Johnson
Coldwell Banker International Sterling Society Team
The Edmisten-Buck Team
Coldwell Banker International Diamond Society
Paul Janney, Heather O'Neill, Bethany Kelley, G Brown, Jennifer Caison, Heather Ferris, Teresa Davis, Tom Smith, Dan Goad and Amanda Elrod
Coldwell Banker International Diamond Society Team
The Love-Smith Team
Coldwell Banker International President's Circle
Relda Schick, Anna Lee, Melissa Stewart, Doreen Boggs, Catherine Rubio, Sid Sorenson
Coldwell Banker International President's Elite
Charlotte Rouse
Coldwell Banker International President's Elite Team
The Give Back Team
Coldwell Banker Elite Top Sales Agents
#1 Charlotte Rouse, #2 Doreen Boggs, #3 Catherine Rubio
Coldwell Banker Elite Top Sales Teams
#1 The Give Back Team, #2 The Love Smith Team, #3 The Edmisten-Buck Team
Coldwell Banker Elite Top Commercial Sales
#1 in Virginia & Top 2% in the US Brian Cunningham
Top Relocation Awards
Best Overall Conversion: Ruthie Buck, Highest Overall Service Evaluation Scores: Jennifer Caison
Coldwell Banker Elite Above & Beyond Awards
Eva Acevedo, Karen Nutt, Drew Fristoe, Garlene Daniel, The Green Team, Relda Schick, Peggy Thwing, Mary Jane Dimino, Samantha Weissman and Sarah Hurst
Coldwell Banker Elite Manager of the Year
Kelly Walker–Stafford Office
Coldwell Banker Elite Rookie of the Year
Sarah Hurst — Spotsylvania Office
Coldwell Banker Employees of the Year
Jamie Batten & Poppy Merrell
Coldwell Banker Elite True Blue (5 Years with Coldwell Banker Elite)
Delaney Bailey, Mary Bechtold, Carl Braun, Ruthie Buck, JR Burdette, Brian Cunningham, Jeff Edmisten, Jonathan Gardner, Lisa Fanucci-Dario, Arlene Gettlin, Suzanne Godin, Kelly Gronau-Dodson, Benita Kay, Ben Keddie, Greg Lantier, Carol Libbon, Joye Marsh, Bruce Mork, Kristin Rosser, Relda Schick, David Newman, Charles Ostlund, Donny Self, Niki Smith, Peggy Thwing
50 Years of Real Estate Service
Nick Calamos
Emerald Club
Doreen Boggs, Jennifer Caison, Teresa Davis, Heather Ferris, Bethany Kelley, Charlotte Rouse, Catherine Rubio, Sid Sorenson, Edmisten-Buck Team, Love-Smith Team, The Give Back Team, Brian Cunningham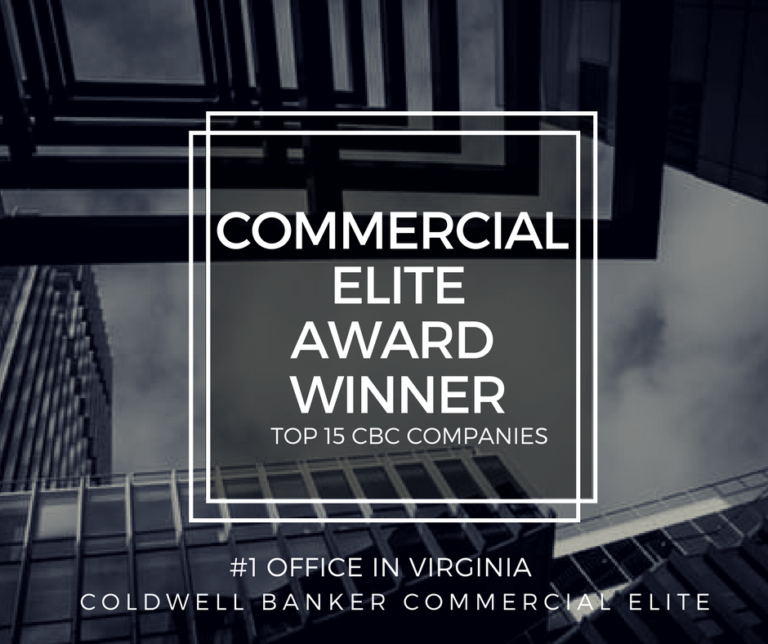 We are SO proud of our Commercial office and all of our incredibly hard-working agents who have earned 2016 Coldwell Banker Commercial Awards! We have officially won the "Commercial Elite" award which means we are in the top 15 Coldwell Banker Commercial affiliated companies globally out of more than 280 CBC offices  (and now we're technically Elite Squared!) This is a very prestigious designation and even more impressive because our Commercial office is only four years old!
The managing broker, Ben Keddie, congratulated his team: "It is truly a testament to your individual skill, persistence, work ethic and commitment to being "Elite".  Moreover it is a testament to us as individuals functioning as a team.  This is truly a team award that I am so glad you are being recognized with." As well as being designated as one of the Top 15 CBC Companies, our Commercial office was recognized as the #1 Office in Virginia, for the fourth year in a row!  This is an amazing accomplishment and it is all due to the well-oiled machine that is our Commercial Office!
Many of our Commercial agents also received awards! Brian Cunningham was recognized as the #1 Sales Professional in Virginia and also earned the Gold Circle of Distinction, Heather Hagerman and Ben Keddie earned the Silver Circle of Distinction, and Carl Braun earned the Bronze Circle of Distinction!
Congratulations to all the award winners and to our whole Commercial office! We are immensely proud of you and the unparalleled service you provide to our commercial clients!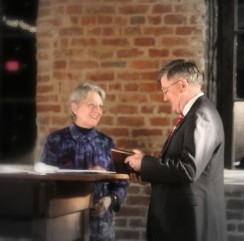 ---
Kevin Breen – Good Neighbor Award
Each year the Fredericksburg Area Association of REALTORS® chooses a member who has been instrumental in the community and given of themselves to make the world a little better.  This year Kevin Breen was chosen as the FAAR Good Neighbor.
The following submission was presented to the nominating committee:
Kevin has enjoyed much success in real estate.  He began his career in 1977, selling  residential real estate in downtown Fredericksburg.    He started Coldwell Banker Elite in 1982, and it has grown into one of the largest and most successful Coldwell Banker franchises in the country.   Through the years, hundreds of agents and thousands of  buyers and sellers have been positively affected by their affiliation with Kevin Breen.   While his business endeavors are themselves impressive, they are not why he should be celebrated and recognized as  FAAR's Good Neighbor.
Kevin is a good neighbor because he cares deeply for his fellow man and works tirelessly to improve the lives of others.   He has a spirit of generosity and a strong commitment to action to help others.  He is humble beyond measure and never seeks recognition for what he does, it is just who he is.
He also has a tremendous passion for running and is an accomplished runner.  He can recount the details of many of his races from youth, and he does so with great delight and usually a little bit of humor.   Kevin came to America from Ireland on a Cross Country/Track scholarship to East Tennessee State University .   He has never forgotten, nor taken for granted, the opportunities that scholarship afforded him. Combining his love of running with his commitment to helping others, he has found ways to give back to the sport and community—and, in a big way.
In 1994, Kevin was one of the founding members of the Fredericksburg Area Running Club (FARC), a self supporting non-profit organization.   Kevin's donation allowed FARC
to offer cash prizes to attract the best runners in the area.  Through the years, the races have grown in popularity and participants.  Proceeds
generated are given to various charities in the community.
Starting in 1995, Kevin and Coldwell Banker Elite became the title sponsor of the FARC Grand Prix series, initially a series of seven races.  It has grown to 12 races in 2013 with over 4000 participants, it is one of the biggest draws for runners in the area.  And, in 1996, Kevin founded the Riverbank 12K, a FARC race which he managed until 2005.  The benefactor for this event was the Hospice Support Group.  Over the years, the Riverbank 12K raised thousands of dollars for hospice support.
Kevin founded the Stafford Hospital 5K for the Stafford Hospital Foundation.  He has managed that event for the past four years.  The Stafford Hospital 5K has raised in excess of $80,000 for the Mary Washington and Stafford Hospital Foundations.   The Foundation's mission is to improve the health of people in our community through awarding grants.
Kevin is also deeply involved with the Rappahannock Rotary Club, serving in various capacities including the Chairman of the fund raising committee.   In this capacity, he organized many successful endeavors, again benefitting those in our community.   And, he is a member of the Stafford Hospital Foundation Board.