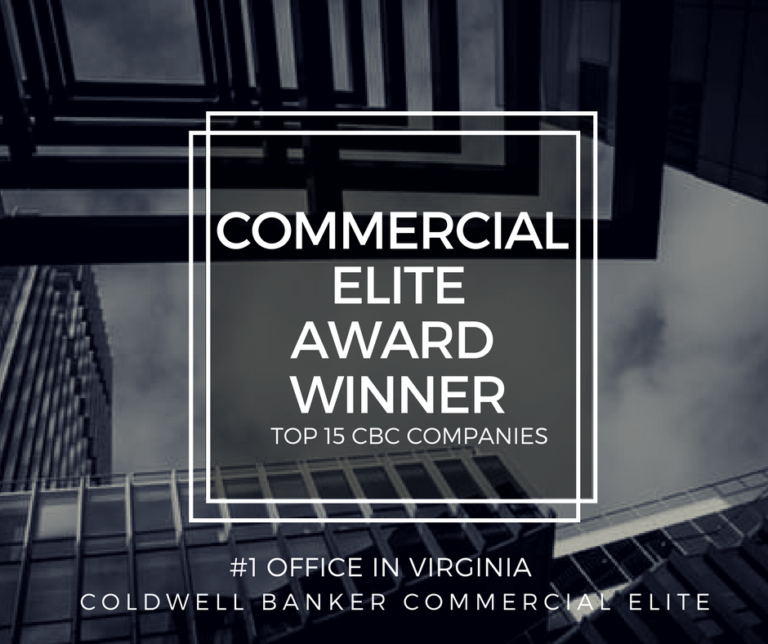 We are SO proud of our Commercial office and all of our incredibly hard-working agents who have earned 2016 Coldwell Banker Commercial Awards! We have officially won the "Commercial Elite" award which means we are in the top 15 Coldwell Banker Commercial affiliated companies globally out of more than 280 CBC offices  (and now we're technically Elite Squared!) This is a very prestigious designation and even more impressive because our Commercial office is only four years old!
The managing broker, Ben Keddie, congratulated his team: "It is truly a testament to your individual skill, persistence, work ethic and commitment to being "Elite".  Moreover it is a testament to us as individuals functioning as a team.  This is truly a team award that I am so glad you are being recognized with." As well as being designated as one of the Top 15 CBC Companies, our Commercial office was recognized as the #1 Office in Virginia, for the fourth year in a row!  This is an amazing accomplishment and it is all due to the well-oiled machine that is our Commercial Office!
Many of our Commercial agents also received awards! Brian Cunningham was recognized as the #1 Sales Professional in Virginia and also earned the Gold Circle of Distinction, Heather Hagerman and Ben Keddie earned the Silver Circle of Distinction, and Carl Braun earned the Bronze Circle of Distinction!
Congratulations to all the award winners and to our whole Commercial office! We are immensely proud of you and the unparalleled service you provide to our commercial clients!

"This year, we at Coldwell Banker are celebrating Halloween at home through the lens of one woman's memory of Halloweens past and how it shapes her home today. From graveyards in front yards to chaos in the hallways and an overactive doorbell, there are elements that I'm sure each of us can relate to from our own memories of home."
Halloween is a special day at home. The house is filled with fun and laughter which is the best treat you can ask for. This is where traditions are born. This is home.