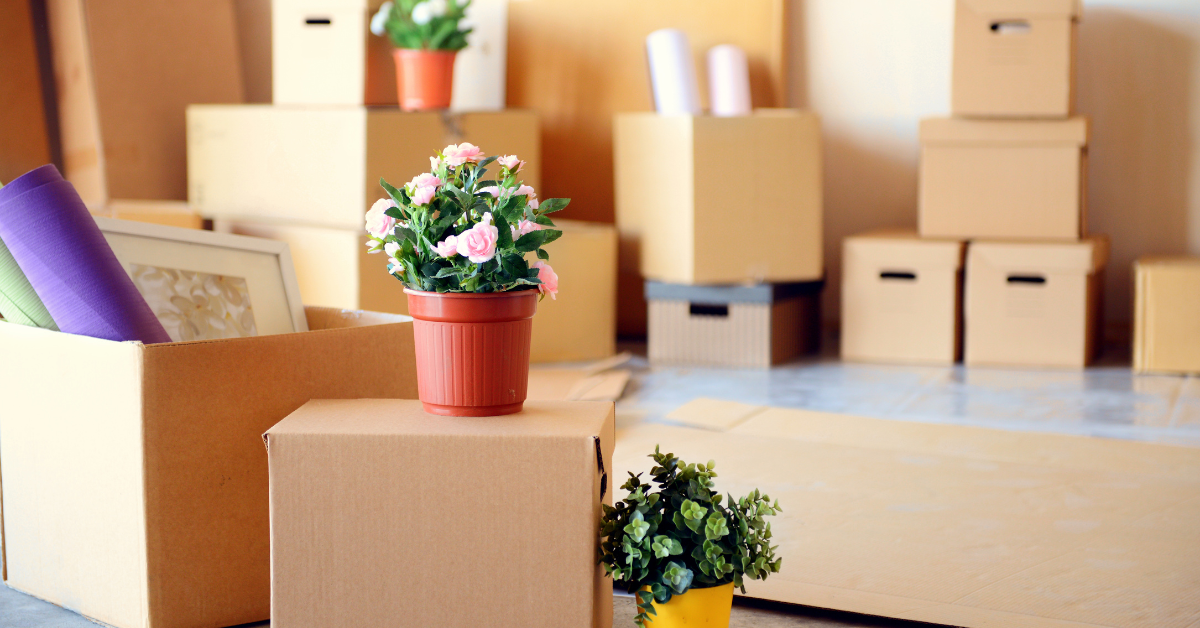 As the days get longer and the warmer weather settles in, many of us may start to think about moving to a new home. Whether you're thinking of moving across the street or several states over, the spring season is an extremely popular time to make a change in where you're living.
Here are just a few of the advantages of moving during the spring months:
1. Better Weather Conditions
One of the main reasons people prefer moving during the spring months is the overall mild weather. Moving in the winter can be challenging with the potential for snow, ice, and other inclement weather conditions. Alternatively, the summer brings hot temperatures and intense humidity – especially here in Virginia. In the spring, however, the weather is often milder and more predictable, making it easier and more comfortable to move your belongings from one location to another. One thing to consider, however, is that along with Spring comes plenty of pollen. To avoid a sneezing fit or sore throat on moving day, plan to move later in the afternoon when pollen counts are less intense than in the morning hours. 
In addition to nicer weather, the longer hours of daylight that spring brings make the process of moving more enjoyable. Rather than rushing to take advantage of limited daylight as in the wintertime, a spring move allows you to move at a more leisurely pace when getting your belongings from point A to point B. 
2. More Inventory
Spring is a popular time to sell and buy homes, which means there is typically more inventory on the market. We often see an uptick in listings during the spring months in our local markets, which can make it an ideal time for buyers to start their search with plenty of choices.
Spring is also a good time to consider selling your home as well because most people are looking to settle into their new home before the summer months. If you can get your home on the market ahead of this boom in demand, you'll reap the rewards of higher offers and less time on the market. 
3. Easier to Schedule Moving Services
Moving companies are often in high demand during the summer months, which can make it challenging to secure a moving date that works for your schedule. In the spring, however, moving companies are more likely to have more availability, making it easier to schedule your move for a time that works best for you.
Similarly, if you are a family with children, scheduling your move during the spring months can be simpler because there tend to be more days when the kids are out of school for the spring holidays. If the kids are out of school, you have more flexibility with when and how you decide to schedule your moving day.
4. Settle in Before Summer
As discussed above, buying and selling in the spring is advantageous because most people hope to be settled in by the summertime. But what are the benefits that make this timeline so appealing? 
Moving in the spring allows you to settle into your new home in a variety of ways before the busy summer months. For example, you can get to know your new neighborhood, make any necessary repairs or upgrades, and explore your new surroundings before the hot weather hits. This can also be a great time to plan outdoor projects, such as landscaping or patio renovations. 
5. Tax Benefits
If you are a homeowner, moving during spring has potential significant tax benefits. For example, if you move for a new job, you may be able to deduct some of your moving expenses on your tax return. As with any large tax decision, be sure to consult with a tax professional to see if you qualify for any tax benefits related to your move. 
Should You Make Your Next Move in the Springtime?
Moving during the spring months can offer many advantages, from better weather conditions to more inventory and easier scheduling of moving services. You may find that spring is the best time for you and your family to make the move to your next home – and we'd be honored to help guide you there! 
If you're looking to relocate any time of year, we'd be happy to help you navigate the process of moving. Reach out to our team at Coldwell Banker Elite to get started with finding your dream home!