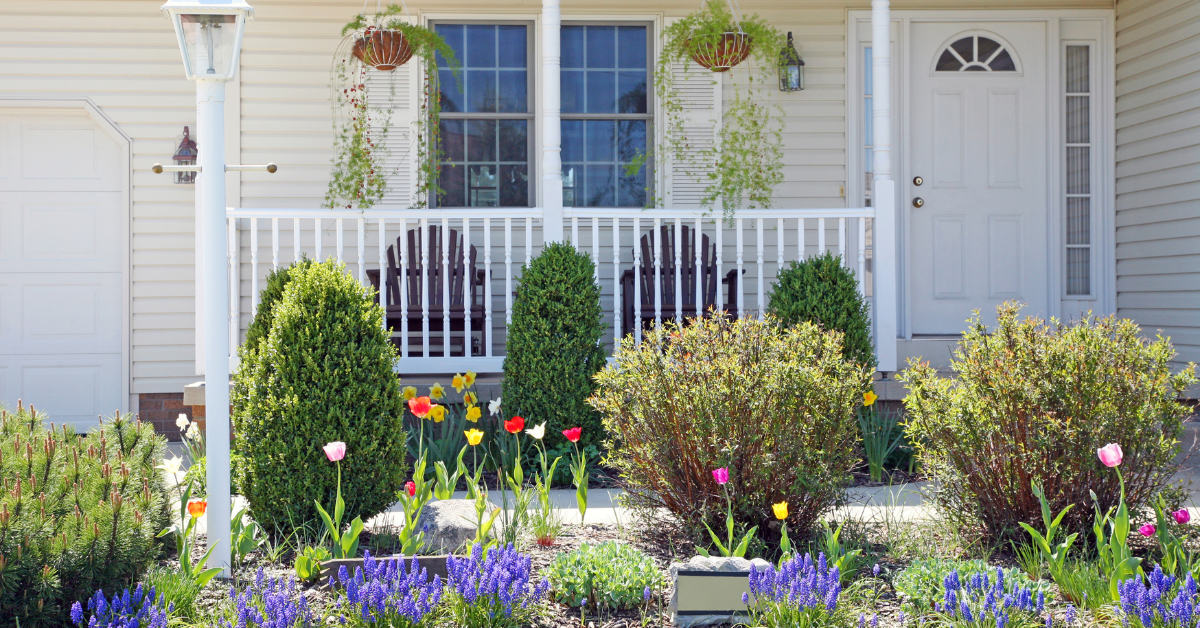 Now that the winter season is officially behind us, it's time to prepare our homes for the warm weather and all of the fun that comes along with it! While home maintenance may not be the most exciting part of your spring to-do list, staying ahead of any maintenance tasks around your home will help to ensure a smooth and stress-free season ahead. 
If you find yourself neglecting your home maintenance tasks during the winter months, know this – you're not alone! However, now that springtime is here, it's the perfect time to tackle all of those forgotten projects. With warmer weather and longer days, it's the ideal time to take care of your home and prepare for the summer months ahead. 
To help you get started, we've put together this ultimate spring home maintenance checklist of 9 must-do tasks for homeowners:
1. Inspect Your Roof
Inspect your roof for any damage or missing shingles that may have occurred during the winter months. Look for signs of wear and tear, such as cracks, leaks, or loose tiles. Address any issues you find to prevent further damage to your home.
2. Clear Out Your Gutters
Clean out your gutters and downspouts to ensure they are clear of debris. This will prevent clogs and water damage to your home's foundation. Additionally, clean and well-maintained gutters will improve your home's overall curb appeal. 
3. Evaluate Landscaping
Spring is the ideal time to take a critical look at your home's landscaping and/or gardening. Are there overhanging branches from trees that could use a trim? Overgrown bushes or hedges? How about a weed-dominated flower bed? Take time to address these curb appeal issues and you'll set your spring landscaping to be more attractive and easier to maintain for the rest of the season. 
4. Service Your HVAC System
Get ahead of any potential issues by servicing your HVAC system to ensure it's working efficiently and effectively. This is also an ideal time of year to replace the air filters in your home to maintain the best quality of air for your family. These two simple checklist items will help to keep your home clean and comfortable throughout the summer months. 
5. Clean Your Windows
Clean your windows inside and out to let in more natural light and improve your home's overall appearance. Not only will cloudy, dirty-looking windows impact your curb appeal from the outside of your home, but they'll impact the amount of natural light that's able to brighten up your space. Take full advantage of longer, brighter days by giving your windows a good scrub!
6. Repair Your Home's Exterior
Take an in-depth look at the entirety of your home's exterior. Whether it be damaged siding, peeling paint, necessary cleaning, or any other maintenance items, you'll want to take steps to clean, repair, and polish your home's exterior. If you're planning to list your house, you'll prepare your curb appeal for buyers, and if you're staying put, your home will look its best for the warm weather months to come! 
7. Inspect Your Deck or Patio
Inspect your deck or patio for any damage or wear and tear. This is also a good time to clean and seal your deck to protect it from the elements. Make sure you're ready for all of your time spent outdoors as the temperatures rise!
8. Test Your Lawn Sprinkler System
If you have one, be sure to test your lawn sprinkler system to ensure it's working properly. Taking care of this now will help keep your lawn healthy throughout the summer months.
9. Check Your Home's Safety Features 
Inspect your home's safety features, such as your smoke detectors, alarms, fire extinguisher, carbon monoxide detector, and any other devices in your home. Replace any outdated or malfunctioning devices, complete any testing, and replace any batteries as needed to ensure your home is as safe as possible for you and your family. 
By following this ultimate spring home maintenance checklist, you can help keep your Virginia home in top condition and prevent any costly repairs in the future. Don't forget to consult with a professional if you encounter any issues you can't handle on your own. Happy spring, everyone!