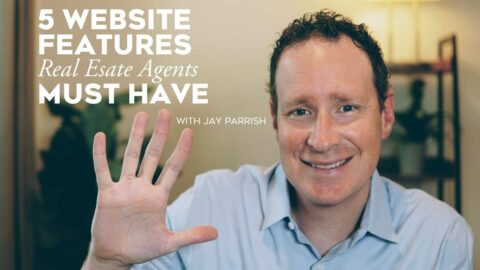 [et_pb_section fb_built="1″ _builder_version="4.6.1″ background_color="#ffffff" z_index_tablet="500″ box_shadow_horizontal_tablet="0px" box_shadow_vertical_tablet="0px" box_shadow_blur_tablet="40px" box_shadow_spread_tablet="0px"][et_pb_row _builder_version="3.25″ background_size="initial" background_position="top_left" background_repeat="repeat"][et_pb_column type="4_4″ _builder_version="3.25″ custom_padding="|||" custom_padding__hover="|||"][et_pb_video src="https://youtu.be/JKhlOKS3fNA" _builder_version="4.6.1″ _module_preset="default"][/et_pb_video][et_pb_text _builder_version="4.6.1″ min_height="291px" custom_padding="||78px|||" z_index_tablet="500″ text_text_shadow_horizontal_length_tablet="0px" text_text_shadow_vertical_length_tablet="0px" text_text_shadow_blur_strength_tablet="1px" link_text_shadow_horizontal_length_tablet="0px" link_text_shadow_vertical_length_tablet="0px" link_text_shadow_blur_strength_tablet="1px" ul_text_shadow_horizontal_length_tablet="0px" ul_text_shadow_vertical_length_tablet="0px" ul_text_shadow_blur_strength_tablet="1px" ol_text_shadow_horizontal_length_tablet="0px" ol_text_shadow_vertical_length_tablet="0px" ol_text_shadow_blur_strength_tablet="1px" quote_text_shadow_horizontal_length_tablet="0px" quote_text_shadow_vertical_length_tablet="0px" quote_text_shadow_blur_strength_tablet="1px" header_text_shadow_horizontal_length_tablet="0px" header_text_shadow_vertical_length_tablet="0px" header_text_shadow_blur_strength_tablet="1px" header_2_text_shadow_horizontal_length_tablet="0px" header_2_text_shadow_vertical_length_tablet="0px" header_2_text_shadow_blur_strength_tablet="1px" header_3_text_shadow_horizontal_length_tablet="0px" header_3_text_shadow_vertical_length_tablet="0px" header_3_text_shadow_blur_strength_tablet="1px" header_4_text_shadow_horizontal_length_tablet="0px" header_4_text_shadow_vertical_length_tablet="0px" header_4_text_shadow_blur_strength_tablet="1px" header_5_text_shadow_horizontal_length_tablet="0px" header_5_text_shadow_vertical_length_tablet="0px" header_5_text_shadow_blur_strength_tablet="1px" header_6_text_shadow_horizontal_length_tablet="0px" header_6_text_shadow_vertical_length_tablet="0px" header_6_text_shadow_blur_strength_tablet="1px" box_shadow_horizontal_tablet="0px" box_shadow_vertical_tablet="0px" box_shadow_blur_tablet="40px" box_shadow_spread_tablet="0px"]
It is no secret that a website is one of the most important parts of a business. It has truly replaced the storefront for many businesses, and it is the first place that most clients go to learn about a real estate agent. If you still do not have your own website or you just want to make sure you are on the right track.  Here are five must-have features for your real estate website: 
1. Testimonials
I'm starting out with testimonials because I think it is the most important part of your website. A testimonial or review is simply a previous client's opinion of the service that you provide. It is just the modern version of word-of-mouth marketing. An agent can go on and on about how awesome they are and why you should use them to sell your home. When a potential client reads a review from someone who has used your service, it is much more believable! 
To simplify the importance let's think about the last time you were looking for a new place to eat.  You probably received a recommendation from a friend. I want you to think about what you did next.  If you are like most people, you went to Google and searched the name of the restaurant and read the reviews.  We know that people trust the opinions of others for something as simple as a restaurant. So it makes sense that when someone is looking for an agent to help them with one of the most expensive purchases or sales of their life that they will want to see what other people think of you. 
So, you may be asking, "How do I get testimonials?" I recommend that within a week or two of your client's closing you send them a message asking them for a review of their experience with you.  I would give them instructions on exactly how to leave you a review on Google, Facebook, Zillow or anywhere else you want people to find you. Here is a link to a sample testimonial email. Every time you get a testimonial make sure that you post it on your website! 
2. Contact me form and multiple CTAs throughout the site
One of the best tips I ever received (over a 10 years ago) on my first website was to add a contact form. I had spent hours getting all of our services, photos and reviews on the site.  The major part I didn't think about was making it easy for people to get in touch with the company.  In your case, you want to make it super easy for your new potential clients to reach out to you via a simple form.  You can use Google Forms or most website builders have built-in forms.  It is important to make sure that the form sends you a notification to an email address that you check often.  You also want to make sure that you keep the form short and to the point (name, number, email, and reason). If you are asking for their complete life story, they most likely will not fill out the form. 
[/et_pb_text][et_pb_image src="https://coldwellbankerelite.com/wp-content/uploads/2020/10/contact-form-sample-300×160.png" title_text="contact form sample" align="center" _builder_version="4.6.1″ _module_preset="default" custom_margin="-81px||||false|false"][/et_pb_image][et_pb_text _builder_version="4.6.1″ _module_preset="default"]
You also want to add calls-to-action (CTA) throughout your website that lead clients to your Contact page.  As clients are browsing all of your content, you want to catch their attention and direct to where you want them to go typically through the use of a button.  I suggest using buttons that say something like "Schedule an Appointment" or "Schedule a Consultation". In addition to these CTAs, make sure you have a "Contact" button in your top menu.  This is the location most people will look when they are ready to reach out to you. 
3. Video bio
I know, I know, most of you already want to skip over this section. You have heard it repeatedly, but a video bio is a must in 2020.  Video doesn't have to be perfect anymore. You don't have the excuse of not having the right equipment, because most of us have an awesome video camera in our pocket.  Today's cell phones all have excellent cameras built-in.  You are ready to shoot your bio video when you pair your cell phone with a tri-pod and an inexpensive lapel mic like this one from Purple Panda (audio is extremely important!).  
People can really connect to a video versus reading your bio because they get to see and hear you. You immediately become more relatable! The biggest thing is to just practice over and over again, and you will get better. Don't worry about making a mistake because you can always delete any mistakes you make! I look forward to seeing your first video soon! 
4. Blog with 
hyper-
local content
As a real estate agent, you are the local expert.  A blog is one of the easiest ways to convey that you are an expert. There are millions of blogs out there and it can be tough to compete with the ones that are already established.  This is why I recommend keeping your your blog hyper-local to the areas that you serve. I know here in Fredericksburg, VA that there are very few agents that are talking about their community. 
So, you agree you should have a blog, but you have no idea what to write about.  You are not alone, and this is probably the reason why most people never start a blog.  I want you to think about things you already enjoy doing and how you can make them relate to real estate or your local community. My most successful blog was called "Why I Love Fredericksburg" and I just wrote about some things my family and I love to do and included some photos. Some other ideas might be to interview local businesses, review recent events or restaurants you have been to, Top 5 lists and so on. People love reading about where they live and the more they read from you, the quicker you will look like the local expert! 
5. Responsive design
In 2020, just about every single person looking to buy or sell a home has a cell phone and we want to make sure they can view your website clearly on the go. Responsive design means that your website adjusts to different screen sizes between your laptop, tablet, and phone automatically.  Most modern site builders like Square Space or WordPress will automatically apply responsive design.  Whenever you make changes to your site you will want to open up a browser on your phone to make sure that everything is clear on a smaller screen. 
[/et_pb_text][et_pb_button button_url="https://coldwellbankerelite.com/contact-coldwell-banker-elite/" button_text="Have a Website Question?" button_alignment="center" _builder_version="4.6.1″ background_layout="dark" z_index_tablet="500″ button_text_shadow_horizontal_length_tablet="0px" button_text_shadow_vertical_length_tablet="0px" button_text_shadow_blur_strength_tablet="1px" box_shadow_horizontal_tablet="0px" box_shadow_vertical_tablet="0px" box_shadow_blur_tablet="40px" box_shadow_spread_tablet="0px"][/et_pb_button][et_pb_divider _builder_version="4.6.1″ _module_preset="default" hover_enabled="0″ sticky_enabled="0″][/et_pb_divider][et_pb_team_member name="Jay Parrish" position="Digital Marketing Manager" image_url="https://coldwellbankerelite.com/wp-content/uploads/2018/01/Jay-Parrish1.png" db_email_addr="jparrish@cbeva.com" _builder_version="4.6.1″ _module_preset="default" border_radii_image="on|20px|20px|20px|20px" global_module="49136″ saved_tabs="all"]
[/et_pb_team_member][et_pb_divider _builder_version="4.6.1″ _module_preset="default" hover_enabled="0″ sticky_enabled="0″][/et_pb_divider][et_pb_text _builder_version="4.6.1″ _module_preset="default"]
Recent Posts:
[/et_pb_text][et_pb_post_nav in_same_term="on" taxonomy_name="agent education" _builder_version="4.6.1″ _module_preset="default"][/et_pb_post_nav][et_pb_blog fullwidth="off" include_categories="67,84,105″ show_more="on" show_author="off" show_categories="off" show_pagination="off" module_class="ds-thumbnail-blog" _builder_version="4.4.8″ body_font_size="12″ body_line_height="1.6em" meta_line_height="2.8em" width="100%" max_width="100%" module_alignment="center" pagination_font_size_tablet="51″ pagination_line_height_tablet="2″ border_width_all="0px" border_radii_image="off|38px|38px||" border_width_bottom_image="3px" border_color_bottom_image="#012169″ box_shadow_style_image="preset3″ use_border_color="off"]
[/et_pb_blog][/et_pb_column][/et_pb_row][et_pb_row _builder_version="3.25″ background_size="initial" background_position="top_left" background_repeat="repeat"][et_pb_column type="4_4″ _builder_version="3.25″ custom_padding="|||" custom_padding__hover="|||"][et_pb_button button_url="mailto:careers@coldwellbankerelite.com" button_text="Talk to one of our local managers" button_alignment="center" _builder_version="4.6.1″ background_layout="dark" z_index_tablet="500″ button_text_shadow_horizontal_length_tablet="0px" button_text_shadow_vertical_length_tablet="0px" button_text_shadow_blur_strength_tablet="1px" box_shadow_horizontal_tablet="0px" box_shadow_vertical_tablet="0px" box_shadow_blur_tablet="40px" box_shadow_spread_tablet="0px"][/et_pb_button][/et_pb_column][/et_pb_row][/et_pb_section]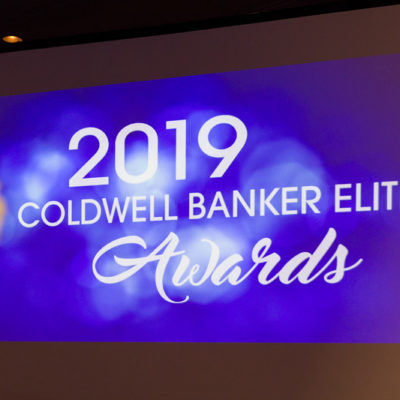 Every year, we look forward to celebrating and honoring those agents who have put a tremendous amount of time and effort into their business, as well as those who have gone above and beyond for the good of the company and their community. We are SO proud to once again be the #1 Coldwell Banker Affiliate in Virginia and #1 in Fredericksburg Region market share!  
This year we were delighted to present Valerie Garcia as our keynote speaker at the Fredericksburg Expo Center! After Valerie's insightful words on storytelling in the digital age, our agents and staff were fired up to receive their awards!
Congratulations again to the award winners and to all of our wonderful agents and staff! We are immensely proud of your commitment to excellence, integrity and ingenuity! Without further ado, here's the list of all the winners!
Coldwell Banker International Sterling Society
Eric Nelson, Vera Boujaoude, Lynne Harris, Pam Downing, Pat Herman, Laura Hough, Jacquelyn Johnston, Greg Lantier, Linda Light, Valerie Moss, Karen Nutt, Sarah Keddie, Brian Cunningham, Carla Criscuolo, Robin Marine, and Shelley Johnson
Coldwell Banker International Sterling Society Team
The Edmisten-Buck Team
Coldwell Banker International Diamond Society
Paul Janney, Heather O'Neill, Bethany Kelley, G Brown, Jennifer Caison, Heather Ferris, Teresa Davis, Tom Smith, Dan Goad and Amanda Elrod
Coldwell Banker International Diamond Society Team
The Love-Smith Team
Coldwell Banker International President's Circle
Relda Schick, Anna Lee, Melissa Stewart, Doreen Boggs, Catherine Rubio, Sid Sorenson
Coldwell Banker International President's Elite
Charlotte Rouse
Coldwell Banker International President's Elite Team
The Give Back Team
Coldwell Banker Elite Top Sales Agents
#1 Charlotte Rouse, #2 Doreen Boggs, #3 Catherine Rubio
Coldwell Banker Elite Top Sales Teams
#1 The Give Back Team, #2 The Love Smith Team, #3 The Edmisten-Buck Team
Coldwell Banker Elite Top Commercial Sales
#1 in Virginia & Top 2% in the US Brian Cunningham
Top Relocation Awards
Best Overall Conversion: Ruthie Buck, Highest Overall Service Evaluation Scores: Jennifer Caison
Coldwell Banker Elite Above & Beyond Awards
Eva Acevedo, Karen Nutt, Drew Fristoe, Garlene Daniel, The Green Team, Relda Schick, Peggy Thwing, Mary Jane Dimino, Samantha Weissman and Sarah Hurst
Coldwell Banker Elite Manager of the Year
Kelly Walker–Stafford Office
Coldwell Banker Elite Rookie of the Year
Sarah Hurst — Spotsylvania Office
Coldwell Banker Employees of the Year
Jamie Batten & Poppy Merrell
Coldwell Banker Elite True Blue (5 Years with Coldwell Banker Elite)
Delaney Bailey, Mary Bechtold, Carl Braun, Ruthie Buck, JR Burdette, Brian Cunningham, Jeff Edmisten, Jonathan Gardner, Lisa Fanucci-Dario, Arlene Gettlin, Suzanne Godin, Kelly Gronau-Dodson, Benita Kay, Ben Keddie, Greg Lantier, Carol Libbon, Joye Marsh, Bruce Mork, Kristin Rosser, Relda Schick, David Newman, Charles Ostlund, Donny Self, Niki Smith, Peggy Thwing
50 Years of Real Estate Service
Nick Calamos
Emerald Club
Doreen Boggs, Jennifer Caison, Teresa Davis, Heather Ferris, Bethany Kelley, Charlotte Rouse, Catherine Rubio, Sid Sorenson, Edmisten-Buck Team, Love-Smith Team, The Give Back Team, Brian Cunningham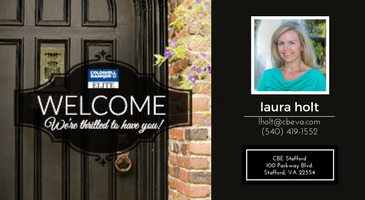 Meet Laura
First, let me thank you for taking the time to read a little bit about me and what I have to offer as a licensed real estate agent. I want to connect with you. I know that you're about to choose an agent that will assist you with one of the most important financial transactions of your lifetime. Through the story of my career and personal life, you will see how my experiences have prepared me to be the best real estate agent for you.
Let's start with who I am personally. My motivation for working hard stems from my family. It is important to me to be a good example for my children. I am a proud mother of 4 boys, 2 of which are twins. 22 years ago I married my wonderful husband. His support has been amazing. Together we lean on each other to keep our family centered. We all need someone to stand in our corner. This is what I will do for you as your agent.
You see, my husband and I started out as high school sweethearts in a small town in Indiana. In this rural community, I grew up on a family farm. This is where my parents taught me the value of hard work. As I matured, I graduated from Indiana University with a degree in Dental Hygiene and later obtained a Bachelors Degree in Health Science Education. My career in Dentistry taught me how to care for people while keeping their best interests in the forefront. My personal code of ethics is very similar in real estate. Educate, be honest, and abide by the regulations of the law.
Let me answer the question of why I chose real estate as a profession. My interest in the real estate field began with moving experiences. I have relocated multiple times. We have lived in Indiana, the Chicago area, North Dakota, and now Virginia. Yes, North Dakota is cold. Maybe this is why I love the warm summer in Virginia. However, through each move there were ups and downs. There was always excitement at the beginning of each new adventure and a flood of emotions telling our friends and family goodbye. Thankfully, a real estate agent stood by our side helping us sell and then buy our next home. Just like these agents, I care about my clients on a personal level. You can trust me to look out for your best interests.
I partner with Coldwell Banker Elite of Stafford Virginia, because they provide me with the best tools to get the job done in the current real estate market. In return, I will partner with you and your family to sell or purchase your next home.
Laura Holt | lholt@cbeva.com | (540) 419-1552
CBE Stafford | 100 Parkway Blvd Stafford, VA 22554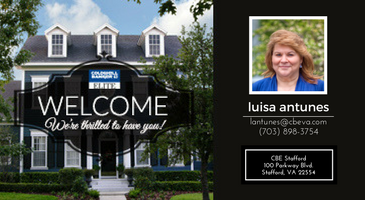 Meet Luisa
Thank you for taking the time to read this about me and to get to about know a little who I am. My family and I have lived in Stafford for the past 14 years. Although I have lived all my life in Northern Virginia, I cannot see myself or my family living anywhere else but Stafford.
I am a mother of 4 wonderful children, two dogs and a cat. I started to work at the age of 17 years old in retail while going to school and then became an office administrator. In my career the thing I have enjoyed the most is working with people–each one that I encounter has taught me about life–but the ones who really give me the strength are my family and my faith. In all that I do, I always strive to do my very best and you can be sure I will do everything I can to help you buy your next home or sell your current home. Working with  the the best team and company in Virginia is half of the work and Coldwell Banker Elite is the number one company in the region!
Luisa Antunes | lantunes@cbeva.com | 703-898-3754
CBE Stafford | 100 Parkway Blvd Stafford, VA 22554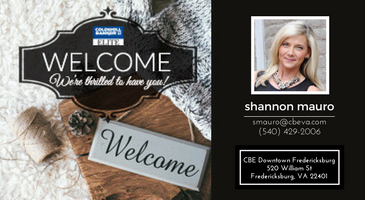 Meet Shannon
Born and raised in the beautiful state of Virginia, real estate has always been a passion and I am honored to join the Coldwell Banker Elite team.
Prior to real estate, I spent over twenty-five years as an executive level administrator and project manager for Fortune 500 companies in the home improvement, banking and technology sectors. I have also had the privilege of helping clients reach their personal goals for almost 30 years as a certified personal trainer and group fitness instructor.
My pledge, whether buying, selling or investing, is to bring outstanding customer support, consistent and on-going communication, loyalty, trust and strong attention to detail to every transaction.
When not working, I enjoy spending time with my husband and our three children, running in local races and serving the community assisting with local charity events as well as volunteering with the Special Olympic summer games.
Please contact me via phone, email or text. Your property is my priority.
smauro@cbeva.com | (540) 429-2006
CBE Downtown | 520 William St Fredericksburg, VA 22401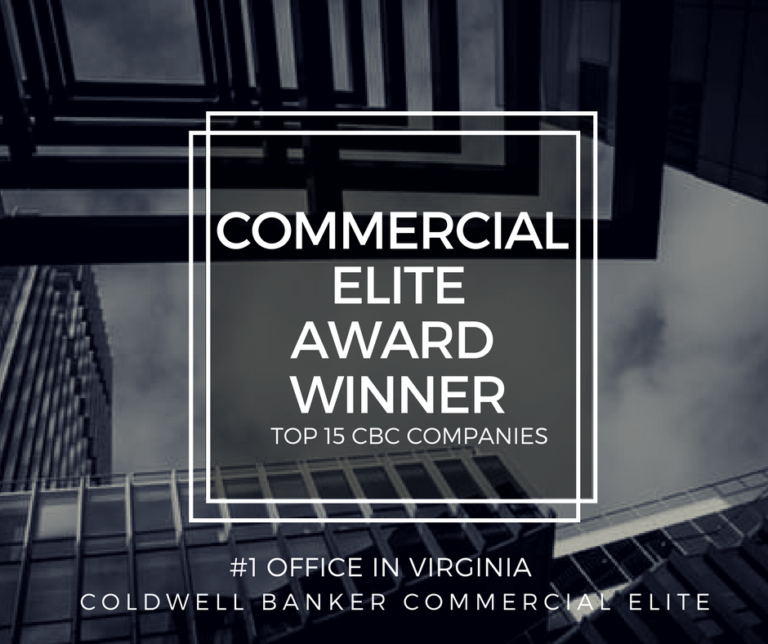 We are SO proud of our Commercial office and all of our incredibly hard-working agents who have earned 2016 Coldwell Banker Commercial Awards! We have officially won the "Commercial Elite" award which means we are in the top 15 Coldwell Banker Commercial affiliated companies globally out of more than 280 CBC offices  (and now we're technically Elite Squared!) This is a very prestigious designation and even more impressive because our Commercial office is only four years old!
The managing broker, Ben Keddie, congratulated his team: "It is truly a testament to your individual skill, persistence, work ethic and commitment to being "Elite".  Moreover it is a testament to us as individuals functioning as a team.  This is truly a team award that I am so glad you are being recognized with." As well as being designated as one of the Top 15 CBC Companies, our Commercial office was recognized as the #1 Office in Virginia, for the fourth year in a row!  This is an amazing accomplishment and it is all due to the well-oiled machine that is our Commercial Office!
Many of our Commercial agents also received awards! Brian Cunningham was recognized as the #1 Sales Professional in Virginia and also earned the Gold Circle of Distinction, Heather Hagerman and Ben Keddie earned the Silver Circle of Distinction, and Carl Braun earned the Bronze Circle of Distinction!
Congratulations to all the award winners and to our whole Commercial office! We are immensely proud of you and the unparalleled service you provide to our commercial clients!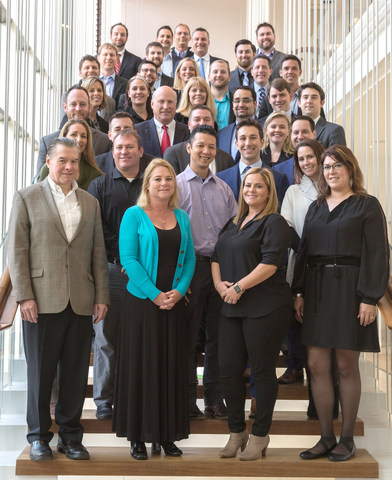 We are so proud of our Director of Business Development, Conor Breen, for completing the intensive 46-week Ascend: The Executive Leadership Experience program! The program is offered exclusively to Realogy Holdings Corp. brand-affiliated real estate brokerage owners to prepare the next generation of leadership to guide their businesses in the future. Conor and 38 other graduates participated in intense learning experiences to become successful future brokerage leaders by challenging them to significant growth in three core areas identified in the program's mission statement: Leading Self. Leading Others. Leading Organizations.® The challenging Ascend curriculum combines onsite classroom sessions at Realogy's headquarters location with online learning modules and culminates with individual case study presentations. The program engages Realogy senior leadership, real estate industry experts and current successful franchisees from all Realogy brands.
This year's Ascend graduates, affiliated with Better Homes and Gardens® Real Estate, CENTURY 21®, Coldwell Banker®, ERA®, and Sotheby's International Realty®, represent diverse market areas and company sizes from the United States and Canada. They join the 41 graduates of last year's inaugural program in the Ascend Alumni Network, which offers structured events and continued opportunities to network. Mike Good, Realogy's executive champion of the Ascend program commented, "Our Ascend graduates deserve praise for completing this program that will help them grow personally and professionally, while preparing them to lead their businesses to future success."
In addition to being part of an experienced team of Realtors® dedicated to offering the most high-tech buying and selling experience to their clients, Conor is Dad to two beautiful boys as well as a dog owner, a Redskins fan, a proud CNU alumnus, a Youtuber, coffee drinker, Mad Men watcher, and Rugby player! Congratulations, Conor! We're so proud of you!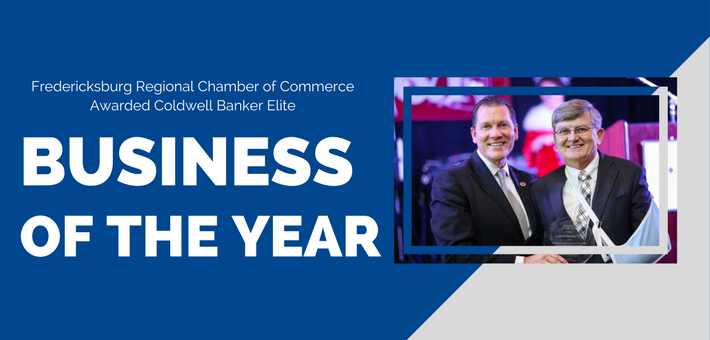 We are so honored to receive the Large Business of the Year Award this past Saturday from the Fredericksburg Regional Chamber of Commerce! The Chamber of Commerce awards this honor to the "company that balances business success with a dedication to improving the community's quality of life." We've been proud to be actively involved in the Fredericksburg community since 1977 when our founder, Kevin Breen, started his real estate business. In 1982, he opened the first Coldwell Banker franchise in Virginia and we've been the area's premier real estate company ever since! With our acquisition of the Coldwell Banker Carriage House office in Downtown Fredericksburg this January, we'll continue to be the Fredericksburg area's best source for real estate knowledge.
At Coldwell Banker Elite, we know that people make a community – not land or buildings or leases or franchises. We're committed to giving back to our wonderful community by supporting multiple local charities. We raise $20,000 annually for the Greater Fredericksburg Habitat for Humanity, host fundraisers and sponsor adoptions for the Fredericksburg Regional SPCA, support the Rappahannock Big Brothers and Big Sisters program as well as sponsoring a lecture in the UMW Great Lives Series. For over 20 years, we've sponsored the Coldwell Banker Elite Grand Prix, a series of ten sporting events in which more than 4,000 athletes compete each year to raise cash for various charities. Aside from fundraising and sponsorships, we also have plenty of agents, staff, and brokers who are personally volunteer for each of these charitable causes. We're here to stay, and that means helping make life a little better for our neighbors.
Thank you to the Fredericksburg Regional Chamber of Commerce for recognizing us as the Large Business of the Year! We truly  appreciate all of our wonderful clients, friends, business partners and agents who make it easy to love our jobs!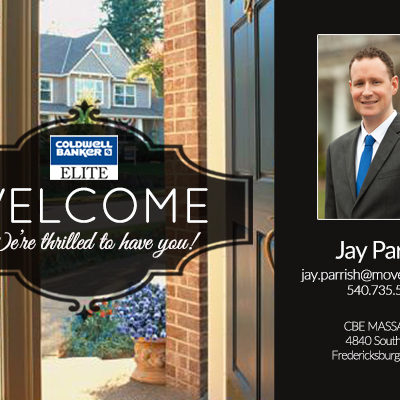 Meet Jay Parrish
I was born and raised in Northern Virginia and after graduating from the University of Mary Washington with a Bachelors in Business Administration, I knew that Fredericksburg was where I wanted to live and raise my family. I'm happy to call Fredericksburg home and have lived here for over a decade. The Fredericksburg area is such a beautiful and historic location tucked right in between Washington, DC and Richmond. I love that I am able to help individuals and families buy and sell their homes in such a great location! I'm passionate about educating my clients through every step of the process equipped with excellent information and market insight, allowing my clients to make the best decisions possible.
Why I'm Different
Before becoming a full time REALTOR® with Coldwell Banker Elite I gained extensive sales and negotiating experience with a Fortune 500 corporation, owned and operated a successful local small business and taught marketing and business classes. From my experience as a successful business owner, I am known for outstanding client service, around the clock availability, social media marketing techniques, and as a skilled negotiator with my client's best interests at heart. I love the challenges that come with a real estate transaction and being able to figure out a solution to allow the client to achieve their goals.
In My Free Time
I love to spend my downtime with my amazing wife and two daughters. I enjoy taking photos of my family and traveling to new places together. I played basketball at Mary Washington and continue to try and play as much as possible to stay in shape!
Coldwell Banker Elite Massaponax
4840 Southpoint Dr.
Fredericksburg, VA 22407
Office: 540.735.2654 
Mobile:  540.735.5564
jay.parrish@movetofred.com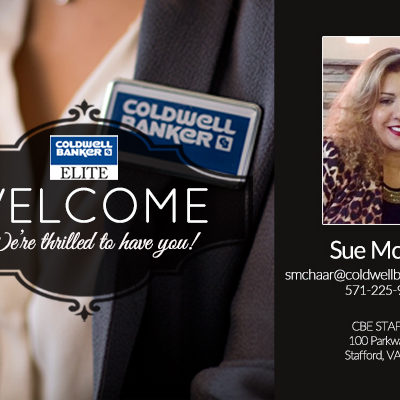 ABOUT SUE
After moving all over the northern Virginia area, I finally decided to permanently settle down in the town of Stafford, Virginia and it has been my home for the past nine years.  Prior to joining Coldwell Banker Elite, I was in the banking field for over ten years, where I developed the skills in handling client's needs and exceeded their expectations.
I believe strongly that it is not only my duty to represent my clients to the best of my ability, but also, to educate them throughout the entire process. I am dedicated and committed to helping buyers and sellers achieve their requirements and goals.
I'm excited in using my skills and expertise to help you find your dream home within your budget, or list your home for sale and find you a quick buyer!
Coldwell Banker Elite Stafford
100 Parkway Blvd.
Stafford, VA 22554
Office: 540.659.2141 EXT.339
Mobile: 571-225-9326
smchaar@www.coldwellbankerelite.com