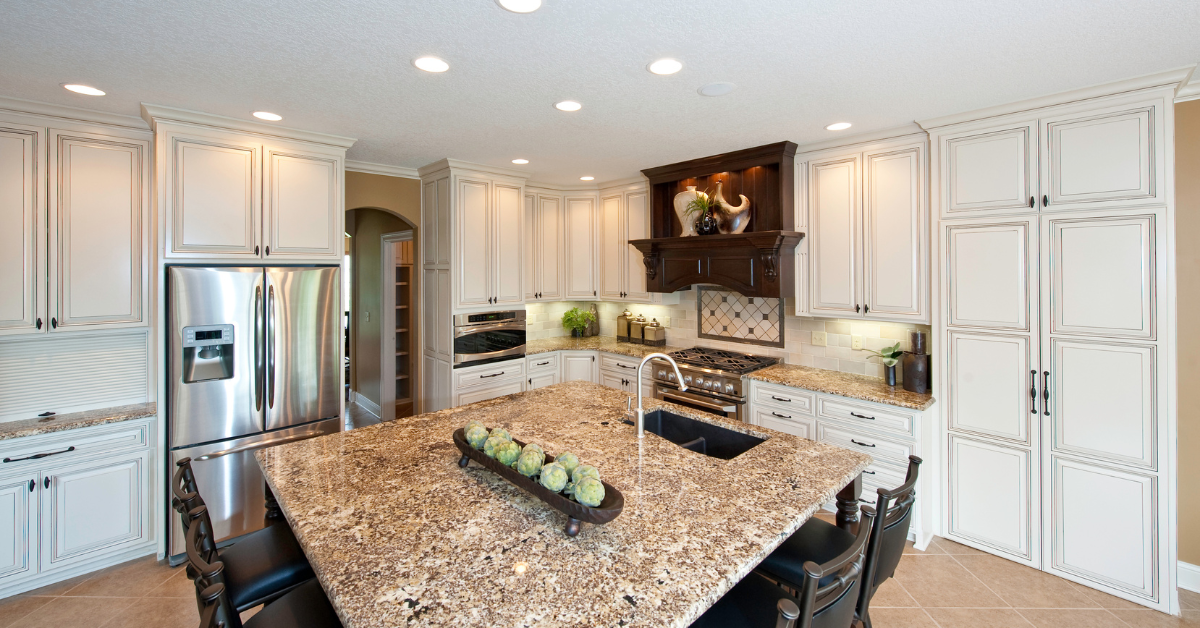 When it comes to selling your home, it's natural that you'd want to get the best return on investment possible for changes and upgrades around your home. While there are many inexpensive home improvement projects that can help increase your home's value, sometimes it's worth splurging on certain projects that can yield a higher return in the sales price of your listing. Today we're exploring three splurge-worthy home improvement projects that can help boost your home's value and appeal to potential buyers.
1. Kitchen Remodel
The kitchen is often considered the heart of the home, and a thoughtfully-done kitchen remodel can significantly increase your home's value. In fact, buyers report that the kitchen has the greatest amount of influence over whether or not they will decide to purchase a home.  According to the National Association of Realtors, a minor kitchen remodel can yield an average return of 81% of the project cost, while a major remodel can yield an average return of 59%. A kitchen remodel may include upgrading appliances, replacing countertops and cabinets, and adding new flooring. The important thing to remember with kitchen remodels is that a little goes a long way. While ultra-high-end appliances or a luxurious countertop option may make the space feel more grand, you actually will make back a larger percentage of a more modest renovation project that brings your home's kitchen up to scratch. 
2. Bathroom Renovation
Bathrooms are another incredibly important area of the home that buyers pay close attention to. Often, bathrooms are such a priority for potential buyers because the process of completing a bathroom overhaul can be a daunting prospect. So when you take this project on in advance, your potential buyers don't have to worry about completing the project themselves, but they get the benefit of a beautiful and updated space. According to Remodeling Magazine's Cost vs. Value Report, a mid-range bathroom remodel can yield an average return of 62% of the project cost, while an upscale renovation can yield an average return of 53%. A bathroom renovation may include upgrading fixtures, replacing the bathtub or shower, and adding new tile or flooring.
3. Outdoor Living Space
An outdoor living space, such as a deck or patio, can be another major selling point for potential buyers. Adding an outdoor living space can expand your home's livable space and create an inviting area for entertaining. According to the National Association of Realtors, a wood deck addition can yield an average return of 75% of the project cost, while a composite deck addition can yield an average return of 69%. Other outdoor living space projects may include adding a fire pit, outdoor kitchen, or landscaping. Particularly for those buyers moving in during the Spring and Summer, additional space to enjoy the outdoors can go a long way in the value that they see in your listing. 
Knowledge is Power
No matter which of the three types of renovations you are considering for your home, the more you can research the specific projects and the average ROI for those renovations in your specific area, the better you'll be equipped to make the best decision for your home and your bottom line. Better yet, reach out to our team at Coldwell Banker Elite to get an idea of what a project may be able to add to your resale value and project an updated listing price for Virginia!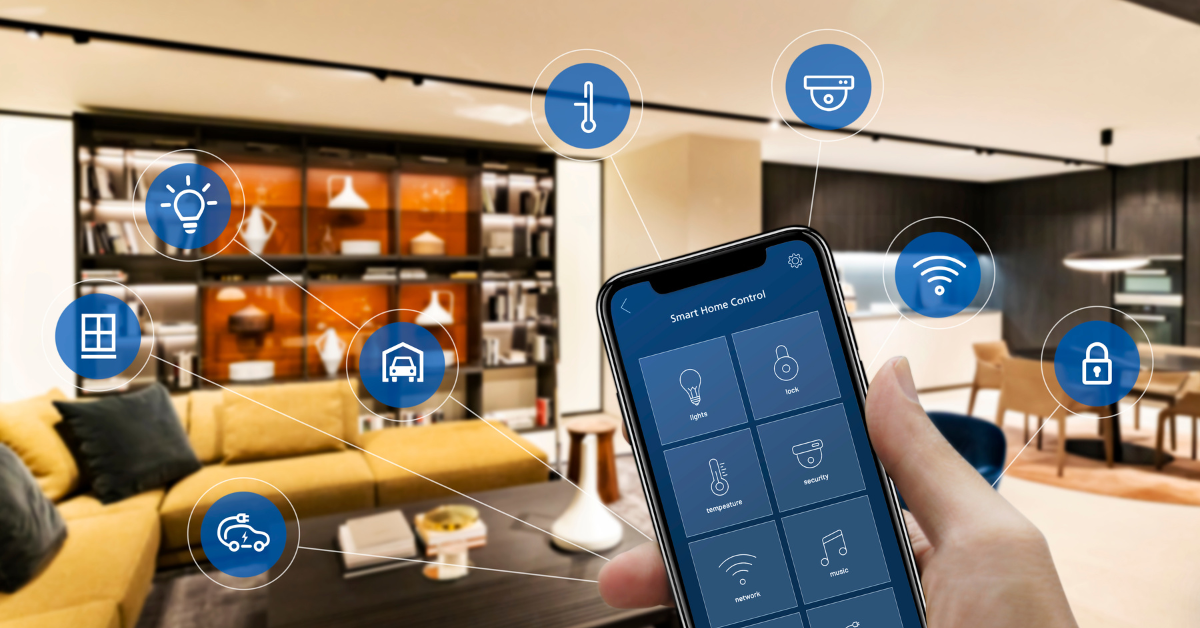 Smart home technology has been steadily gaining popularity over the years, and for good reason. These innovative gadgets offer a range of benefits to homeowners all around the home and property, from convenience and comfort to energy efficiency and security. 
As we have seen smart tech become more common, it has become more important than ever for homeowners to embrace these advancements for the purposes of increasing security, streamlining daily tasks, and preparing their homes to sell on the market for top dollar. 
We highly recommend investing in smart home gadgets for all of these reasons and more, but we often are asked the question of their value versus the cost. Here are 10 reasons we believe smart home gadgets are worth the investment:
1. Convenience:
Smart home gadgets make life easier by allowing you to control various aspects of your home with just a few taps on your smartphone or tablet. From turning on the lights to adjusting the thermostat, smart tech allows you and your family to manage your home's functions from anywhere.
2. Energy Efficiency: 
One of the best features associated with newer smart home technology is the ability to conserve energy and therefore, money! A smart thermostat, for example, can automatically adjust your home's temperature, turn off lights when not in use, and monitor your energy usage to ensure that your home is at the correct temperature for each time of day and that it is not in use unnecessarily. In another example, let's say that you forgot to turn down your thermostat before leaving for vacation. With a smart thermostat, you are able to remotely adjust the temperature and save that money to run it while you're gone! 
3. Security: 
Smart technology such as video doorbells, security cameras, and smart locks provide added security and peace of mind to your home. You can monitor your home from anywhere and receive alerts if any suspicious activity is detected. Smart security setups can be as minimal or extensive as you'd like them to be. Whether you're in the market for a video doorbell or an entire camera system around your home or property, you can find a smart home security system that meets your needs and budget. 
4. Increased home value: 
By investing in smart home technology, you can increase the value of your home and appeal to tech-savvy buyers who are willing to pay a premium for a fully-automated home. The more common that smart home technology becomes, the more buyers will likely be looking for smart features in their future homes. Don't miss out on those offers, and implement some smart home elements!
5. Enhanced entertainment: 
Smart home gadgets like smart TVs, streaming devices, and sound systems provide an enhanced entertainment experience by allowing you to easily stream your favorite movies and music. Even better, depending on the brand(s) you choose, these devices can often integrate with one another, providing you with a seamless entertainment experience. 
6. Health and wellness: 
Smart home appliances or tools like air purifiers and smart thermostats can help improve the air quality in your home and maintain a comfortable temperature, which can contribute to better overall health and well-being, backed by the convenience of technology that takes the thinking and planning of setting up, turning on and off, etc. off of your shoulders. 
7. Voice control: 
Many smart home gadgets offer voice control through popular voice assistants like Amazon Alexa and Google Assistant, making it even easier to manage your home's functions hands-free. Voice control is entirely customizable depending on the smart home technology you have in your house. From smart bulbs to smart plugs, to entire smart appliances, your voice control can be as extensive as you'd like it to be, or as minimal as you're comfortable with. 
8. Customization: 
Smart home technology allows you to customize your home's functions to your specific needs and preferences. You can set up personalized scenes and routines that automatically adjust your home's settings based on your family's daily routines and the systems that will help your life run more smoothly. The options are endless! 
9. Remote access:
With smart home gadgets, you can control your home from anywhere in the world. This is useful for traveling, those with multiple properties, and is particularly useful for vacation homes or rental properties where having access to smart home technology can streamline your experience as the property owner as well as that of the guests staying in the home. 
10. Cost-effective: 
While the initial investment in smart home technology may seem high, it can actually save you money in the long run by improving energy efficiency and reducing maintenance costs all around your home and property. Smart home tech can be as budget-friendly or as extravagant as you'd like it to be. Depending on the appliances or tools that you choose, you are able to create the best fit for your home and your finances.
By investing in these innovative gadgets, you can enjoy a range of benefits, from convenience and comfort to energy efficiency and security. Whether you're planning to move in the coming months or staying put for the foreseeable future, implementing smart technology is the future of "home!" 
If you are interested in adding value to your home, there's one important question to ask: Which renovations add the most value?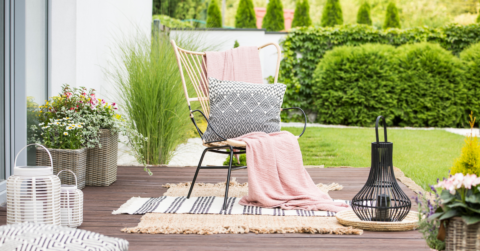 The summer is a great time to remind us that our backyard can be much more enjoyable. The backyard is meant to entertain the masses.