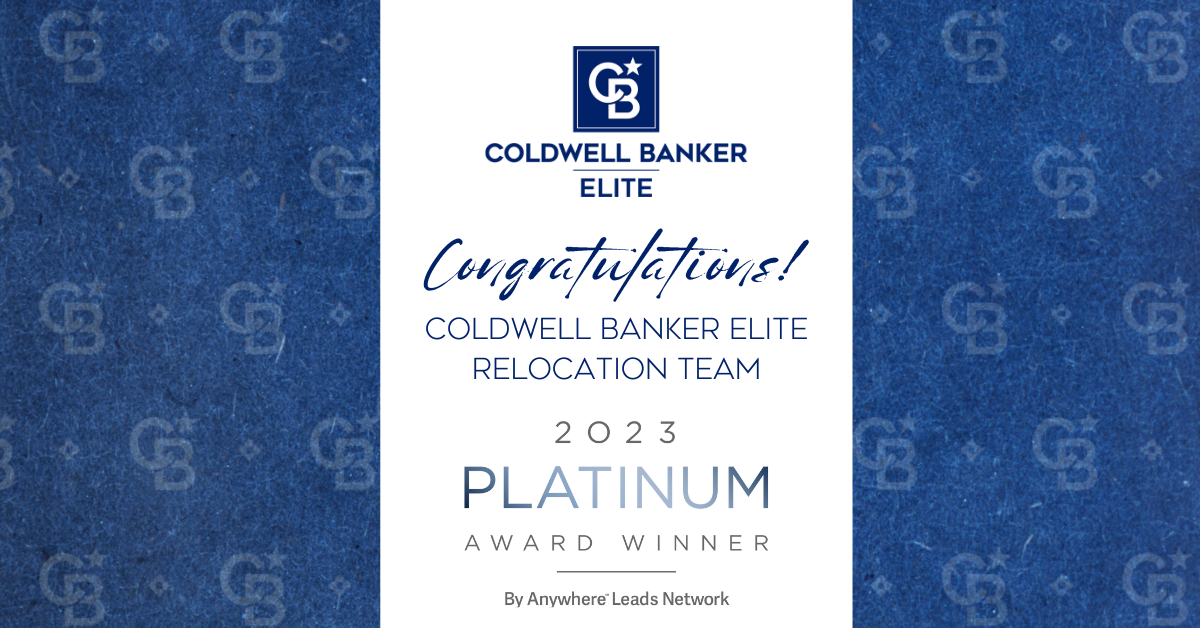 Stafford, VA (March, 2023) – COLDWELL BANKER ELITE has been named a Platinum Award winner by Anywhere Leads for its outstanding performance during the past year.  Anywhere Leads is a dedicated organization within Anywhere Real Estate Inc., the largest full-service residential real estate services company in the United States, focused on delivering high-quality leads to its affiliated brokers and agents in the Anywhere Leads Network.
The Platinum Award is one of three Excellence Awards presented to Premier Network Brokers. Award criteria are based on rigorous scoring and success in a variety of performance metrics.
"Achieving a Platinum Award is an outstanding accomplishment," said George Conrad, National Vice President, Network Success. "Coldwell Banker Elite routinely demonstrated superior performance in a variety of areas, including addressing customer needs, understanding local market conditions, and executing best business practices, so our customers could reach their real estate goals. Our clients, their relocating employees, and our Partner Program organizations and their members have received a high level of support in 2022 from Coldwell Banker Elite, and Platinum Award achievement is the result of their dedication."
"We're pleased to receive the Anywhere Leads Network Platinum Award," said Kevin Breen, President of Coldwell Banker Elite. "This recognition puts us in great company with some of the best real estate brokers in our industry."
About the Anywhere Leads Network
The Anywhere Leads Network helps clients and customers realize their true real estate advantage by recruiting nationwide a high-performance network of brokers and agents, recognized for exceptional customer service, from some of the most recognizable names in real estate.
About Coldwell Banker Elite
Coldwell Banker Elite is the #1 Coldwell Banker Affiliate in Virginia with 9 offices around the Northern Virginia region. Founded in 1980, Coldwell Banker Elite's creative marketing, cutting-edge technology and commitment to quality and unmatched service has helped countless families with their real estate needs. Coldwell Banker Elite provides residential, commercial, property management and relocation services. Each office is independently owned and operated.