Social Links Widget
Click here to edit the Social Media Links settings. This text will not be visible on the front end.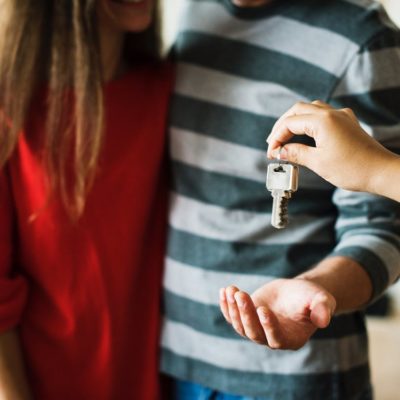 First comes love, then comes marriage, then comes…a nice home with room for a carriage? In terms of relationship milestones, buying a home with a partner can be an exciting and life-changing step! How do you know whether buying a home with another person (married or not) is the right decision? What are the legal and emotional implications for each party? Read on for our agents' best advice for purchasing your first home together!

Define Your Must-Haves
One of the biggest problems we run into as Realtors is when couples have different expectations about what features are absolute must-haves in a home. Stafford agent Debbie Stump of the Rubio Group says, "When purchasing a home with your partner discuss the items on your home search that are most important to you both such as attached garage, number of bedrooms etc. Once you both know what is most important to the other the rest just falls into place."
Strictly defining what is absolutely necessary and what is just "nice-to-have" will make your home search easier and drama-free! Spotsylvania agent Sarah Hurst points out that "Most people view the word couple as husband and wife, boyfriend and girlfriend but I was fortunate enough to have a single mother client with a 9 year old daughter. The daughter's health issues made her unable to walk for 2-3 months so in the meantime, we found them a perfect home with two first-floor master bedrooms and lots of room for them to grow! This mom (my client) feels like buying them a home is a great start to getting their life underway!" No matter who you're purchasing the home with (or for!), taking their needs and wants into consideration should help steer the direction of your search!

Money Moves
For some first-time home buyers, combining finances with a partner is the only way they'd be able to afford purchasing their own home. Several of our agents recognized the financial advantages of buying a home. As Massaponax agent Michael Skinner put it, "If you're tired of paying someone else's mortgage, why not invest in your own future?" Tatyana Ganeyeva, of our Stafford office, advises "If your finances are in order, I would definitely consider buying a home. It's a great investment, your best money saving tool and a place where lasting memories will be built."

Expect the Best, Prepare for the Worst
Whenever couples make a big financial decision like purchasing property, it's important to make a plan so that all parties are protected. Stafford agent Terin Merriman warns, "Make sure you protect your own best interest, regardless of whether you're buying with your best friend, boyfriend, etc. If for whatever reason you're not on the loan, ensure your name is on the title so that legally it's just as much your home as anyone else's. Don't just simply move in and help pay someone else's mortgage." Protecting your own best interest in a home purchase isn't necessarily a harbinger of divorce or eventual animosity! It's simply the smart thing to do when dealing with such a large investment. As King George agent Debbie Render put it, "It doesn't matter if it's a romantic coupling or really good friends who go in together to buy/share costs. It's just best to see an attorney before actually buying, to work out an agreement between the parties beforehand, so that both know what will happen in a "worst-case scenario." Using a knowledgeable agent and an experienced settlement company can be really crucial in these situations so that you have an advocate on your side!