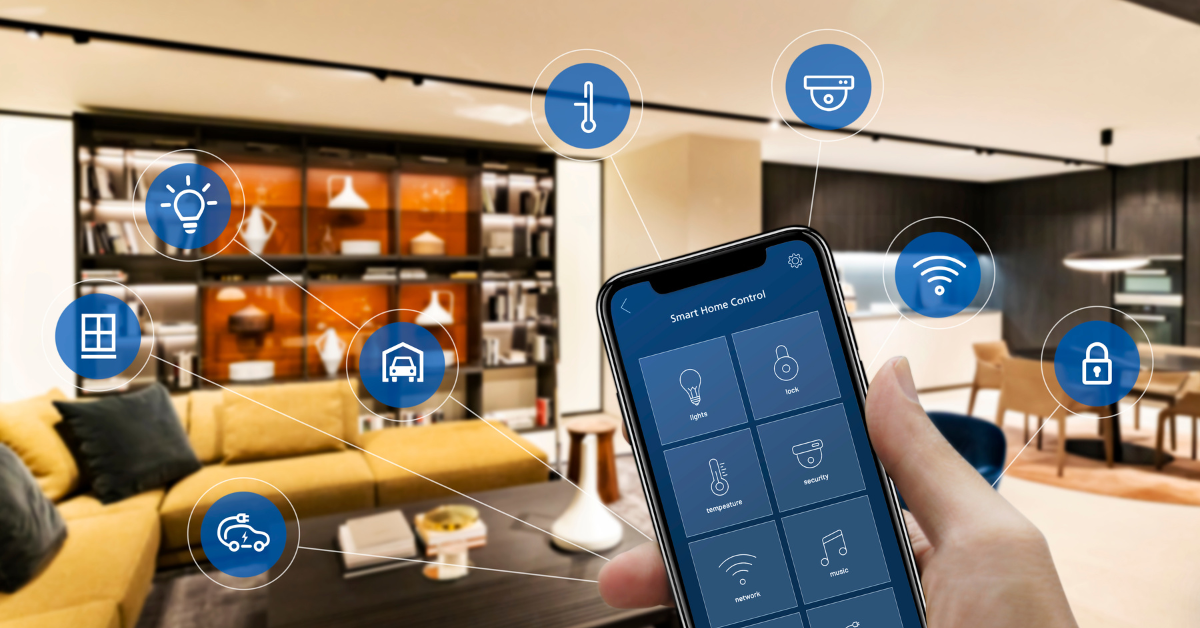 Smart home technology has been steadily gaining popularity over the years, and for good reason. These innovative gadgets offer a range of benefits to homeowners all around the home and property, from convenience and comfort to energy efficiency and security. 
As we have seen smart tech become more common, it has become more important than ever for homeowners to embrace these advancements for the purposes of increasing security, streamlining daily tasks, and preparing their homes to sell on the market for top dollar. 
We highly recommend investing in smart home gadgets for all of these reasons and more, but we often are asked the question of their value versus the cost. Here are 10 reasons we believe smart home gadgets are worth the investment:
1. Convenience:
Smart home gadgets make life easier by allowing you to control various aspects of your home with just a few taps on your smartphone or tablet. From turning on the lights to adjusting the thermostat, smart tech allows you and your family to manage your home's functions from anywhere.
2. Energy Efficiency: 
One of the best features associated with newer smart home technology is the ability to conserve energy and therefore, money! A smart thermostat, for example, can automatically adjust your home's temperature, turn off lights when not in use, and monitor your energy usage to ensure that your home is at the correct temperature for each time of day and that it is not in use unnecessarily. In another example, let's say that you forgot to turn down your thermostat before leaving for vacation. With a smart thermostat, you are able to remotely adjust the temperature and save that money to run it while you're gone! 
3. Security: 
Smart technology such as video doorbells, security cameras, and smart locks provide added security and peace of mind to your home. You can monitor your home from anywhere and receive alerts if any suspicious activity is detected. Smart security setups can be as minimal or extensive as you'd like them to be. Whether you're in the market for a video doorbell or an entire camera system around your home or property, you can find a smart home security system that meets your needs and budget. 
4. Increased home value: 
By investing in smart home technology, you can increase the value of your home and appeal to tech-savvy buyers who are willing to pay a premium for a fully-automated home. The more common that smart home technology becomes, the more buyers will likely be looking for smart features in their future homes. Don't miss out on those offers, and implement some smart home elements!
5. Enhanced entertainment: 
Smart home gadgets like smart TVs, streaming devices, and sound systems provide an enhanced entertainment experience by allowing you to easily stream your favorite movies and music. Even better, depending on the brand(s) you choose, these devices can often integrate with one another, providing you with a seamless entertainment experience. 
6. Health and wellness: 
Smart home appliances or tools like air purifiers and smart thermostats can help improve the air quality in your home and maintain a comfortable temperature, which can contribute to better overall health and well-being, backed by the convenience of technology that takes the thinking and planning of setting up, turning on and off, etc. off of your shoulders. 
7. Voice control: 
Many smart home gadgets offer voice control through popular voice assistants like Amazon Alexa and Google Assistant, making it even easier to manage your home's functions hands-free. Voice control is entirely customizable depending on the smart home technology you have in your house. From smart bulbs to smart plugs, to entire smart appliances, your voice control can be as extensive as you'd like it to be, or as minimal as you're comfortable with. 
8. Customization: 
Smart home technology allows you to customize your home's functions to your specific needs and preferences. You can set up personalized scenes and routines that automatically adjust your home's settings based on your family's daily routines and the systems that will help your life run more smoothly. The options are endless! 
9. Remote access:
With smart home gadgets, you can control your home from anywhere in the world. This is useful for traveling, those with multiple properties, and is particularly useful for vacation homes or rental properties where having access to smart home technology can streamline your experience as the property owner as well as that of the guests staying in the home. 
10. Cost-effective: 
While the initial investment in smart home technology may seem high, it can actually save you money in the long run by improving energy efficiency and reducing maintenance costs all around your home and property. Smart home tech can be as budget-friendly or as extravagant as you'd like it to be. Depending on the appliances or tools that you choose, you are able to create the best fit for your home and your finances.
By investing in these innovative gadgets, you can enjoy a range of benefits, from convenience and comfort to energy efficiency and security. Whether you're planning to move in the coming months or staying put for the foreseeable future, implementing smart technology is the future of "home!"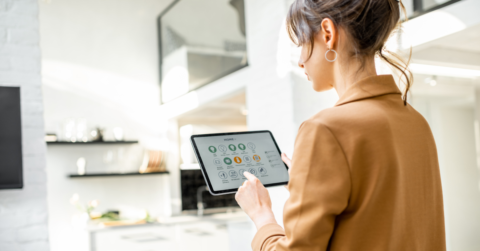 If you're a fan of smart home devices, smart plugs, or setting routines using your Amazon Alexa or Google Home, you're going to love NFC.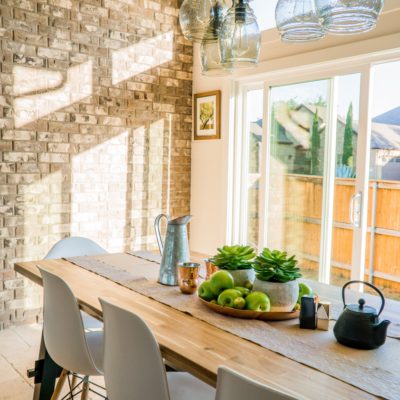 By just plugging the HoME into a wall outlet, homeowners can have an inside look on not only what their home's immediate maintenance needs are but also it's preferences vis-a-vis paint colors, interior feng shui, and complementary landscaping.

Coldwell Banker Launches Smart Home Staging Kit
Coldwell Banker's launch of the Smart Home Staging Kit today is a huge benefit to our sellers and just another way Coldwell Banker continues to lead the industry with cutting-edge real estate marketing and services for our clients. Not only will homes that have our Smart Home Staging Kit installed be more appealing to millennials, eco-conscious buyers and buyers looking for energy-efficiency as a cost-saving measure, they will also be searchable on ColdwellBanker.com as an actual "Smart Home," according to the CNET definition. These smart home listings will also appear on the CNET website, which means even more online exposure for your home.
Homebuyers are increasingly looking for Smart Home technology because it gives them the opportunity to take a more proactive role in the maintenance and security of their most expensive investment. As more buyers demand smart home features, these basic products will become de rigeur for new listings. The ability to purchase the Smart Home Staging Kit is going to be immensely helpful for our busy Coldwell Banker Elite sellers because most sellers don't have the time to research which smart home tech will actually provide the most bang for their buck. Our sellers will receive a carefully curated collection of the most popular smart home tech for a discounted price of $999—about a $135 savings! All of these products can be installed by any DIY-friendly homeowner but if you'd rather leave it to a professional, we've partnered with Pro.com to install the kit for $550.
What Makes a Home Smart?
The Staging Kit includes the Nest Learning Thermostat, one of the breakout stars of the smart home tech world, which learns the temperature you like and adapts to your schedule. As it learns your preferences, the Nest Thermostat saves customers an average of 10-12% on heating bills and 15% on their cooling bills, which means it usually pays for itself in under 2 years. One of the best features about the Nest Thermostat is that it can be controlled remotely from an app on your phone, so you never need to worry if you left the heat blasting before you went on vacation!
The Nest Protect smoke and carbon monoxide alarm integrates with the same app and keeps you informed about the air quality in your home (and lets you hush false smoke alarms from your phone during any cooking disasters). The Nest Cam indoor security camera can be mounted almost anywhere and lets you keep an eye on everything going on at home while you're away. Whether you're checking in on Fido or making sure your school-age kids got home safely, it's always nice to be able to keep an eye on things!
The kit also includes two products from August, the Smart Lock and the Connect, which make getting locked out or loaning a key to a handyman a thing of the past. The August Smart Lock can lock and unlock your deadbolt, create virtual keys for guests and keep track of who comes and goes, all from your phone. The last component of the Smart Home Kit is the Lutron Caseta Wireless Lighting Starter Kit which controls your lights, shades and temperature from an app. The Caseta Wireless Kit works with most lightbulbs so you can use the ones you already have, and create personalized lighting "scenes" like turning on the lights as you pull in your driveway or dimming specific lights for when you're watching TV.
Most sellers already understand the value of incorporating smart home technology, and purchasing the Smart Home Staging Kit makes sure that they aren't wasting their money on products that will not actually allow their home to be marketed as a "Smart Home." The Smart Home Staging Kit gives Coldwell Banker Elite sellers a powerful tool to distinguish their property and dollar for dollar, there aren't many improvements you can DIY for under $1000 that will drastically increase your home's value and marketability like upgrading to a Smart Home.