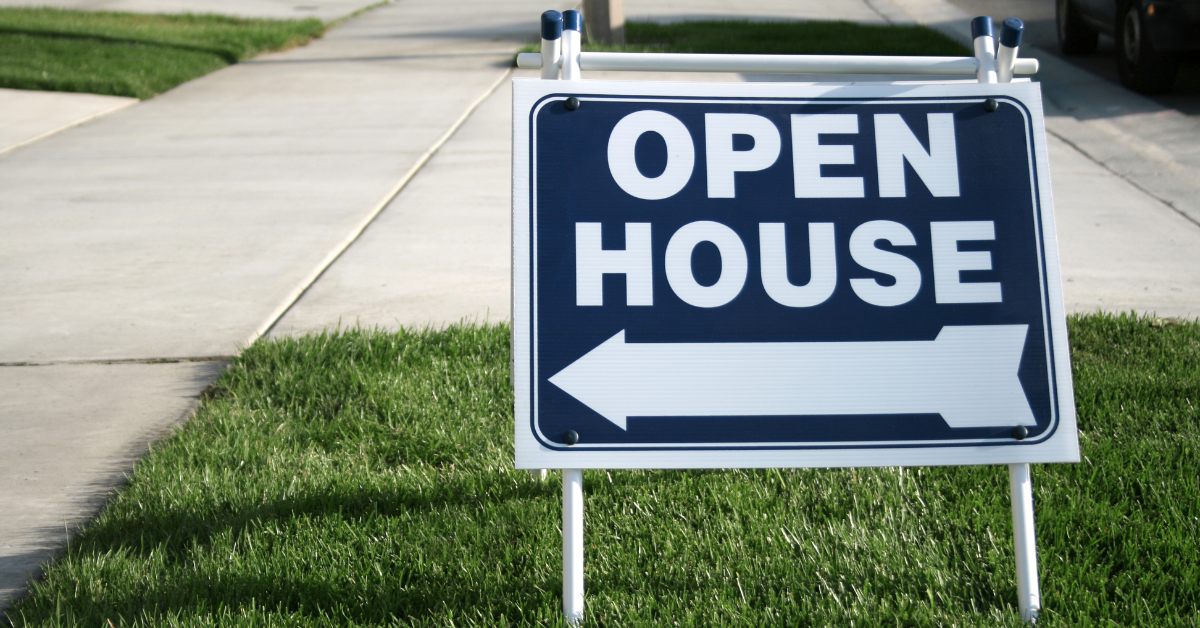 Warm weather and longer days make summer an ideal time for buyers to explore properties. If you're looking to sell your home, holding an open house during the summer months can provide numerous advantages. In this blog post, we explore the benefits of holding an open house in the summer and how it can maximize your real estate opportunities.
1. Increased Foot Traffic
One of the primary benefits of hosting an open house in the summer is the potential for increased foot traffic. With pleasant weather and longer daylight hours, more prospective buyers are likely to be out and about, actively searching for their dream home. Capitalize on this increased activity by scheduling your open house during a weekend or on a day when potential buyers are more likely to have free time.
2. Curb Appeal at Its Peak
During the summer, nature is at its finest, and your property's curb appeal can be at its peak. Lush green lawns, blooming flowers, and vibrant foliage create an inviting and visually appealing atmosphere. Take advantage of the season by ensuring your landscaping is well-maintained, adding colorful potted plants or flower beds, and creating an attractive outdoor living space. The visual appeal of your home's exterior can make a lasting impression on potential buyers.
3. Natural Lighting and Positive Vibes
Summer brings abundant natural light, filling homes with warmth and creating a cheerful ambiance. Open houses held during this season can showcase your property's natural lighting, allowing buyers to experience the brightness and positive vibes that come with it. Open up curtains and blinds to let the sunshine in, highlight any skylights or large windows, and create an inviting and well-lit environment. Natural light can make rooms appear more spacious and create a welcoming atmosphere.
4. Showcasing Outdoor Spaces
Summer is synonymous with outdoor activities and enjoying the great outdoors. If your property has outdoor spaces such as a backyard, patio, or deck, hosting an open house in the summer allows you to showcase these areas to their fullest potential. Arrange outdoor furniture, set up a barbecue or outdoor entertaining area, and emphasize the versatility and beauty of these spaces. Buyers will appreciate the opportunity to envision themselves enjoying the outdoors and hosting gatherings in your home's outdoor areas.
5. School Breaks and Relocation Opportunities
Summer is when families often plan relocations to coincide with the end of the school year. By hosting an open house during this season, you can increase the likelihood of attracting families actively seeking a new home before the next school year begins. Highlight the proximity of your property to schools, parks, and other family-friendly amenities to appeal to this target market.
6. Timing for Renovations and Upgrades
If you've recently completed renovations or upgrades to your property, summer is an excellent time to showcase these improvements. Many homeowners take advantage of the warmer months to undertake projects like kitchen renovations, bathroom upgrades, or landscaping enhancements. By hosting an open house in the summer, you can highlight these improvements and the value they add to your property, potentially increasing buyer interest and offers.
Holding an open house in the summer can be a strategic move to maximize your real estate opportunities. The increased foot traffic, enhanced curb appeal, abundant natural lighting, showcasing outdoor spaces, relocation opportunities, and the timing for renovations and upgrades all work together to create a favorable environment for selling your home. By capitalizing on the advantages of the summer season, you can increase buyer interest, attract motivated buyers, and secure a successful sale.
If you're considering selling your home this summer, get in touch with a Coldwell Banker Elite agent today and let us help you achieve your real estate goals! Our experienced team understands the intricacies of the market and can help you host a successful open house. Whether you need assistance with staging, marketing, or pricing, we're here to guide you through the process and guide you home.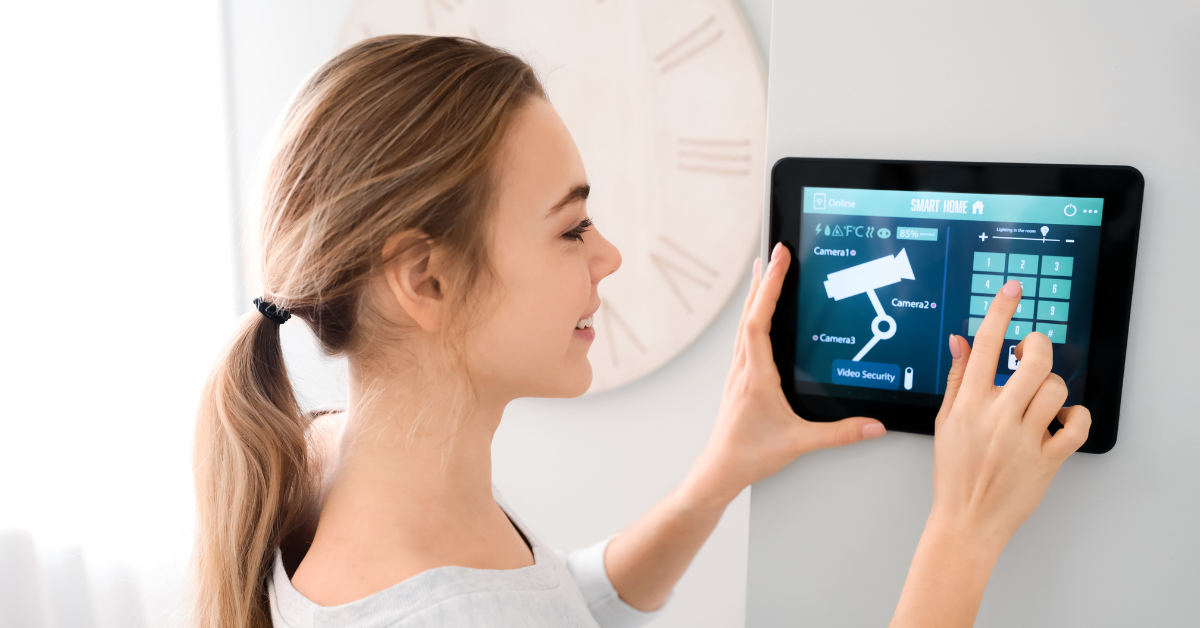 In today's fast-paced world, ensuring the safety of our homes is a top priority. Fortunately, advancements in technology have made smart home devices that can significantly enhance home security more approachable and affordable for the general population. From motion sensors to video doorbells, these innovative gadgets offer peace of mind and an extra layer of protection for homeowners.
Now that these devices have been available on the market for a while, purchasing your own smart home security measures is easier and more accessible than ever. Looking to get started? Here are a few of our recommendations to protect your family with smart home technology.
1. Smart Video Doorbells:
Imagine having the ability to see and communicate with visitors at your front door, even when you're not home. Smart video doorbells allow you to do just that! Video doorbells have revolutionized home security by providing a live video feed to your smartphone or tablet. With motion detection capabilities, these devices can instantly alert you when someone approaches your door or even record interactions with visitors to your home. From door-to-door salespeople to package drop-offs, video doorbells provide you with an added layer of awareness and security around your home. Whether it's a delivery person or an unexpected visitor, you can remotely view and interact with them, deterring potential intruders and ensuring your home's safety.
2. Motion Sensors and Intrusion Detection:
Motion sensors play a vital role in protecting your home by detecting any suspicious movement in and around your property. By strategically placing these sensors in key areas such as entrances, hallways, and windows, you can set up alerts for any unexpected or suspicious activity. Smart motion sensors can send instant notifications to your smartphone, allowing you to take immediate action or alert the authorities if necessary. Even more effective, linking motion sensors with smart lighting systems can further enhance security by illuminating the area when motion is detected, discouraging potential intruders, and allowing you a better idea of what is happening around your home.
3. Smart Locks and Access Control:
Traditional keys are prone to being lost, stolen, or duplicated, and can compromise your home's security. Smart locks offer a modern solution by allowing you to control access to your home digitally. Features like keyless entry, temporary access codes, and remote locking/unlocking, smart locks are convenient and provide your family with peace of mind that your home is secure You can grant access to family members, friends, or service providers remotely, and even monitor the status of your locks from anywhere in the world. Smart locks not only support the overall security of your home but also eliminate the need for physical keys, making getting into your home much simpler.
4. Surveillance Systems and Indoor Cameras:
Installing interior surveillance systems as well as indoor cameras can act as a powerful deterrent against burglars. These devices offer real-time video monitoring of the inside of your home, enabling you to keep a watchful eye on your property, pets, or loved ones. With high-definition video quality and advanced features like night vision and two-way audio, indoor cameras provide a comprehensive security solution. Moreover, many smart cameras have built-in motion detection, triggering alerts and capturing footage whenever movement is detected.
Equip Your Home with Smart Home Security
The advent of smart home technology has revolutionized home security, making it more accessible and efficient than ever before. With devices like smart video doorbells, motion sensors, smart locks, and indoor cameras, homeowners can now enhance their security and protect their loved ones with ease.
Whether deterring potential intruders, monitoring activities, or controlling access, smart home tech brings major value to home security and a smart home setup as a whole. Investing in these devices not only ensures the safety of your home but also simplifies and enhances your daily life. When you embrace the power of smart home technology, you'll enjoy the confidence of a secure and connected home!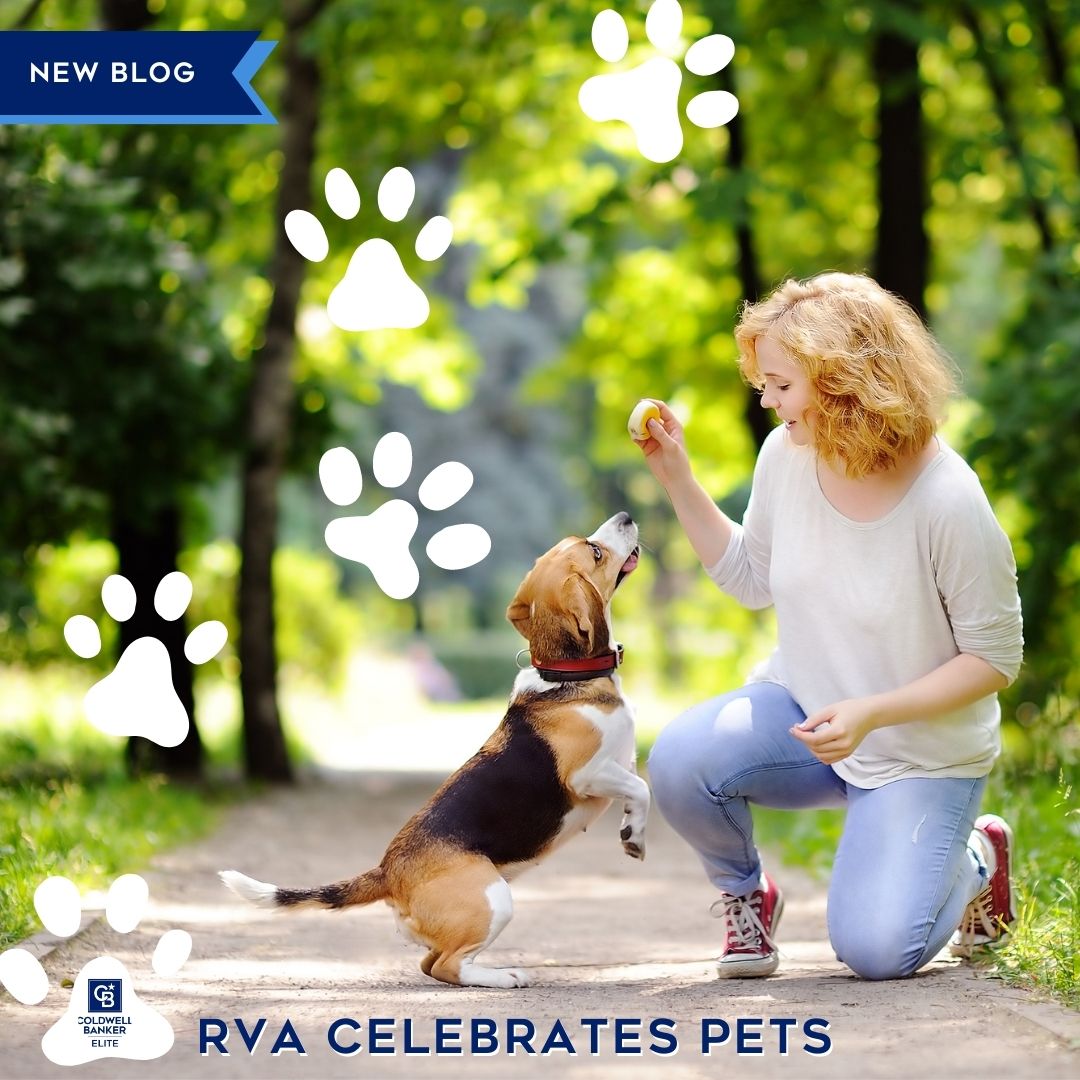 Richmond, VA has always been a hub for pet appreciation, from local dog-friendly breweries to shopping with your canine at Stony Point Fashion Park, the local community and its businesses support including pets in our events and activities.
This month,  we celebrate National Pet Month, highlighting opportunities to take our pets out and about for festivities to share with our furry family members.
Take a look at what events you can partake in for the remainder of May 2023: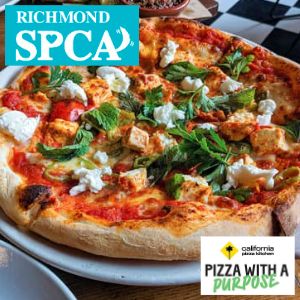 Richmond SPCA Pizza With Purpose
Thursday, May 18, 2023 | 11:00 am – 9:00 pm | California Pizza Kitchen Short Pump
Inviting us to join them on their dog-friendly patio, California Pizza and the Richmond SPCA are hosting a fundraiser on May 18th donating 20% of all food and beverage sales to support our local SPCA and its pets.
For takeout and catering orders, use the code 'Back20%' online to contribute if unable to dine in as well. Learn more about this local fundraiser here.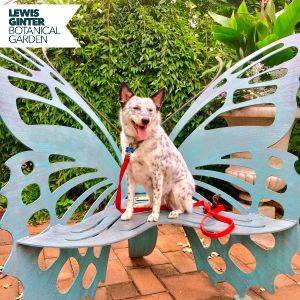 Fidos After 5 at Lewis Ginter
Thursday, May 25, 2023 | 5:00 pm – 8:00 pm | Lewis Ginter Botanical Garden
Leash up your dog and bring them to socialize and enjoy an evening filled with live music, beautiful scenery, and food/drinks at our local famous botanical garden!
Featuring an RVA favorite soul & pop cover band, Kozy Cats, many will gather at this annual event to celebrate their furry friends and explore the beauty of their large enchanting garden with others. Learn more about this upcoming event here.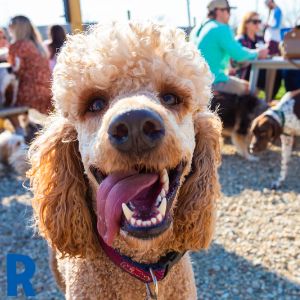 New Ruff Canine Club Dog Park & Brewery
Scott's Addition District, Richmond, VA
New to Richmond, VA is the latest combination dog park and brewery, Ruff Canine Club! Dedicated to building community, promoting positive canine ownership, and providing members with excellent activities and service, this local venue offers us the ability to include our dogs in our evening festivities with friends and family.
Join RVA's first dog bar, located in Scott's Addition, hosting weekly events to add to your calendar and share with others. Enjoy local craft beer and wine with friends while your dog plays under supervision and care! Learn more and discover membership options here.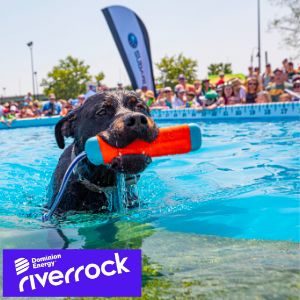 RiverRock Ultimate Air Dogs Competition
May 19-21, 2023 | Brown's Island, Richmond, VA
It's Back! Hosted by the famous Dominion Energy RiverRock festival, the Subaru Ultimate Air Dogs competition combines fetch and swimming for our canine friends to enjoy a refreshing and playful experience while being cheered on by hundreds of RVA locals. 
One of the premier dock jumping organizations in the country manages this event, offering Richmonders the ability to register their pup(s) to become a star for the day/weekend! Pop by the Subaru booth this upcoming weekend for free treats and a kissing booth photo shoot as well. We are all excited to partake in this upcoming festival's outdoor dog-friendly activities. Learn more and register your pooch here.
In addition to these exciting upcoming events, Richmond, VA also offers an assortment of dog parks and local trails for us to enjoy with our pets this month. Browse the local public dog parks in your area here. We hope all our pet owners and homeowners enjoy this month's festivities surrounding our furry family members.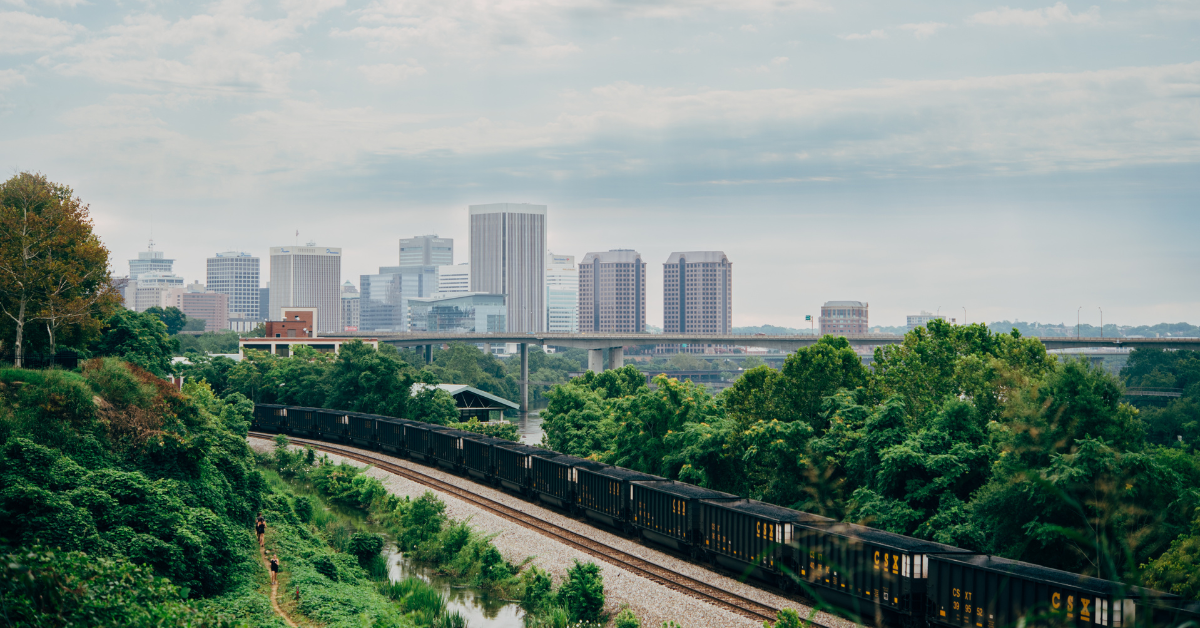 As the world evolves, so does the technology that we use to operate within it, and commercial real estate (CRE) is no exception. With the introduction of artificial intelligence (AI) and smart technology into the world of commercial real estate, there has been a shift in the way that businesses and investors alike approach their commercial properties.
In this blog post, we will explore the ways the impact that new technology has had on the commercial real estate space as well as consider the changes that may be incoming as technology continues to advance. 
Currently in Commercial Real Estate
Currently, the CRE industry is facing a challenging market. The global pandemic has caused a shift in the way that businesses operate, with many companies moving towards remote work. As a result, the demand for office space has decreased, and the need for alternative uses of commercial real estate has increased. However, this challenge also presents an opportunity for businesses to set themselves apart through the use of smart technology as a tool for maximizing profits, selling or leasing their properties, and enticing potential employees with access to innovative workplace tech.
Staying On Top of the Tech Trends
The commercial real estate (CRE) industry is rapidly changing, and staying on top of technology trends is critical for professionals to remain competitive. The use of property technology (proptech) is becoming increasingly important as companies aim to boost efficiency and reduce costs. Proptech involves the use of automated services, access control systems, and smart devices to improve basic building functions. This type of new technology is also important to increase efficiency by reducing tedious tasks, and opening up your teams to focus on the work that really matters. There are all sorts of proptech trends becoming more prevalent in the world of CRE lately, including virtual reality tours, artificial intelligence for performance, clean tech for energy efficiency, and smart technology and security. The adoption of these trends can help professionals in CRE shape their real estate endeavors and set themselves apart from competitors.
Keep Moving Forward 
While the past several years have seen a rise in tech such as virtual 3D tours of commercial properties, the coming years will likely only see the push for innovative technology in CRE grow. If you are considering investing in smart technology for your business, here are a few ways to get started: 
3 Ways that Tech Can Streamline CRE Operations 
Going paperless with automation is another crucial investment must. Providing a mechanism to digitally store signed documents and automating invoicing and payments through an automated clearing house (ACH) allows CRE management teams to stay on track with tenant payments and annual increases. 

Artificial Intelligence (AI)

is another rising technology that can be used in many different ways, from monitoring building security and temperature control, to automating the process of generating leads and collecting applications. 

Tenant management portals and reporting and business intelligence through data are other technologies that CRE owners should invest in to provide tenant transparency, increase bottom-line results, and maximize annual rent increases while minimizing losses due to local market changes. 
Why Does Tech Matter for CRE?
Prioritizing innovative technology allows commercial real estate businesses, and often their tenants as well, to operate more efficiently and effectively. By using AI and smart technology, businesses can reduce costs, increase productivity, and improve the tenant experience. As technology continues to evolve, there will be even more opportunities for businesses to innovate and improve within the CRE industry. 
If you need a partner who understands the intricacies of commercial real estate – as well as the technology that comes along with it – we'd love to serve you. Reach out to our CRE team at Coldwell Banker Elite for a partner that will treat your investments as if they were our own.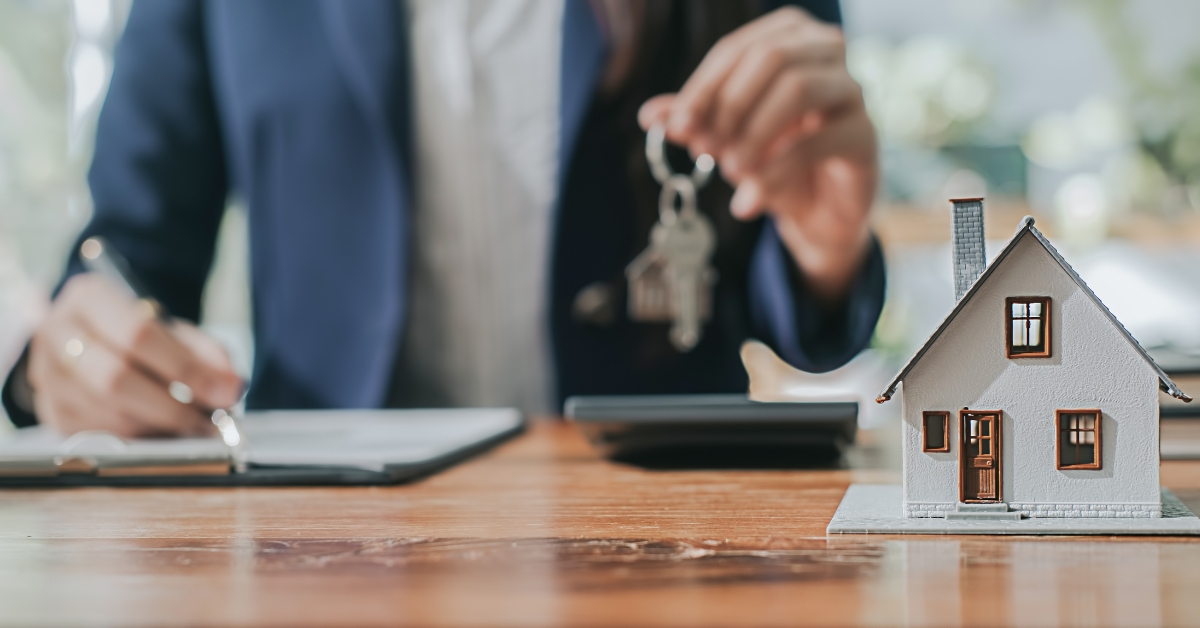 Now that we're solidly into the spring months and warmer weather, it's a great time to look back at how the overall market has fared in the first three months of 2023. Whether you're ready to jump into the market in the coming months as a buyer or seller, or if you simply like to keep a finger on the pulse of the real estate market, this blog will dive into the contributing factors as well as a recap of the overall Virginia residential real estate market through January, February, and March of 2023. Let's get started. 
A Recap of Residential Real Estate in Q1
The real estate market in Virginia has been quite active in the first quarter of 2023. Home sales have increased steadily from January to March, with March being the strongest month of the quarter with 8,709 homes sold. Similarly, sales prices have shown a consistent rise with the average sales price with an increase in the average of $20,000. On the other hand, the overall number of new listings has been relatively stable throughout the quarter, with only a slight increase of about 400 listings monthly. This comes out to about a 5% increase overall through the first quarter of the year. 
For sellers, the first quarter of 2023 has been a favorable period as the rise in home sales and prices indicate that the demand for homes in Virginia is high. This can be attributed to various factors such as low mortgage rates, a strong job market, and an increasing population. With all of this in mind, sellers can still anticipate a relatively favorable environment to list their homes and receive competitive offers from buyers.
For buyers, the rising sales prices may seem daunting at first, but the comparatively low mortgage rates make homeownership more affordable when considering the sky-high rates of the last year. The increase in home sales indicates a competitive market, and buyers must act fast to secure a property. The considerably more stable number of new listings can also be seen as a positive sign for buyers, as they will have a good range of options to choose from, and competition will begin to decrease slightly. 
Looking ahead to the coming months, we're anticipating the Virginia real estate market will continue to be competitive. The low mortgage rates are expected to remain stable for the foreseeable future, making homeownership an attractive option for buyers. Additionally, with the arrival of spring and summer, it is typical for the housing market to become more active. Therefore, buyers and sellers should expect a busy season ahead.
What to Expect for Q2
As we move into the second quarter of the year, we're expecting to see lower interest rates and a continued increase in the overall number of homes on the market. For buyers who have been holding off on making a purchase, Q2 may be the best time in a few months to make their move when it comes to the selection of available homes, potential for negotiation in price and terms, as well as lower interest rates than we've seen in the last year. 
As for sellers, the market is not nearly as hot as it was in 2021, but it's a decent time to sell your home if you've been considering making a change. 
Make the Most of the Market for 2023
Are you considering buying or selling your home in the next few months? Maybe you're scoping out the market for the best time to get the most for your money? Wherever you find yourself as we move into the spring and summer, reaching out to our team at Coldwell Banker Elite is a great place to start. We'll help you navigate the current market, sell your home, and find your dream home, all as easily and seamlessly as possible. 
Let's make the most of 2023 – Reach out to us anytime to get started!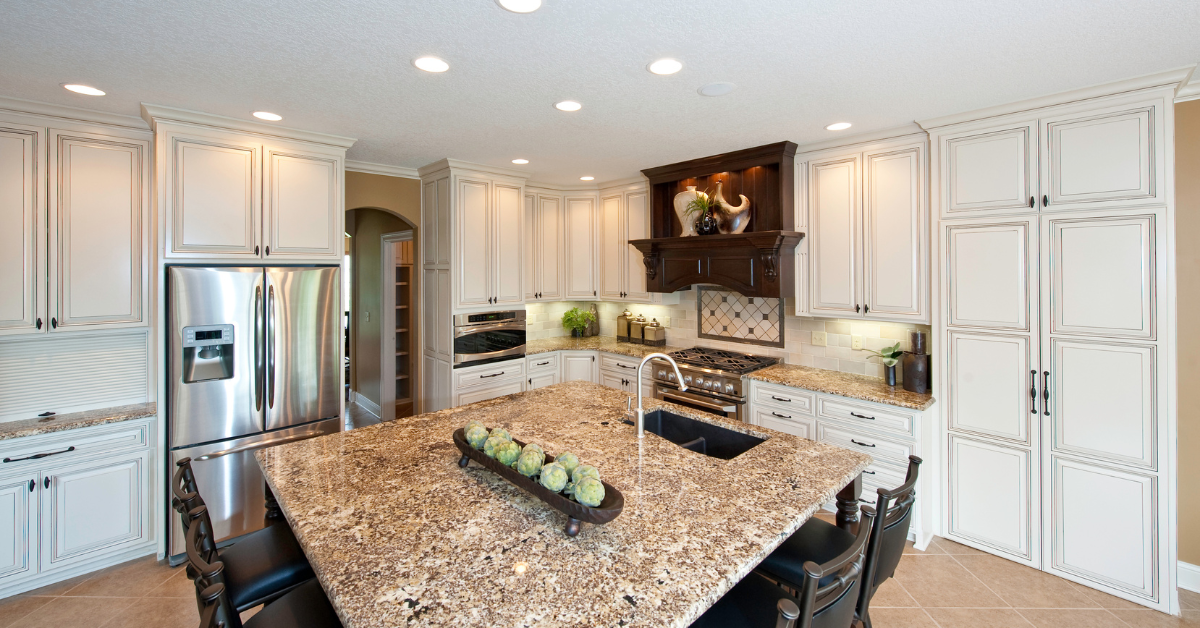 When it comes to selling your home, it's natural that you'd want to get the best return on investment possible for changes and upgrades around your home. While there are many inexpensive home improvement projects that can help increase your home's value, sometimes it's worth splurging on certain projects that can yield a higher return in the sales price of your listing. Today we're exploring three splurge-worthy home improvement projects that can help boost your home's value and appeal to potential buyers.
1. Kitchen Remodel
The kitchen is often considered the heart of the home, and a thoughtfully-done kitchen remodel can significantly increase your home's value. In fact, buyers report that the kitchen has the greatest amount of influence over whether or not they will decide to purchase a home.  According to the National Association of Realtors, a minor kitchen remodel can yield an average return of 81% of the project cost, while a major remodel can yield an average return of 59%. A kitchen remodel may include upgrading appliances, replacing countertops and cabinets, and adding new flooring. The important thing to remember with kitchen remodels is that a little goes a long way. While ultra-high-end appliances or a luxurious countertop option may make the space feel more grand, you actually will make back a larger percentage of a more modest renovation project that brings your home's kitchen up to scratch. 
2. Bathroom Renovation
Bathrooms are another incredibly important area of the home that buyers pay close attention to. Often, bathrooms are such a priority for potential buyers because the process of completing a bathroom overhaul can be a daunting prospect. So when you take this project on in advance, your potential buyers don't have to worry about completing the project themselves, but they get the benefit of a beautiful and updated space. According to Remodeling Magazine's Cost vs. Value Report, a mid-range bathroom remodel can yield an average return of 62% of the project cost, while an upscale renovation can yield an average return of 53%. A bathroom renovation may include upgrading fixtures, replacing the bathtub or shower, and adding new tile or flooring.
3. Outdoor Living Space
An outdoor living space, such as a deck or patio, can be another major selling point for potential buyers. Adding an outdoor living space can expand your home's livable space and create an inviting area for entertaining. According to the National Association of Realtors, a wood deck addition can yield an average return of 75% of the project cost, while a composite deck addition can yield an average return of 69%. Other outdoor living space projects may include adding a fire pit, outdoor kitchen, or landscaping. Particularly for those buyers moving in during the Spring and Summer, additional space to enjoy the outdoors can go a long way in the value that they see in your listing. 
Knowledge is Power
No matter which of the three types of renovations you are considering for your home, the more you can research the specific projects and the average ROI for those renovations in your specific area, the better you'll be equipped to make the best decision for your home and your bottom line. Better yet, reach out to our team at Coldwell Banker Elite to get an idea of what a project may be able to add to your resale value and project an updated listing price for Virginia!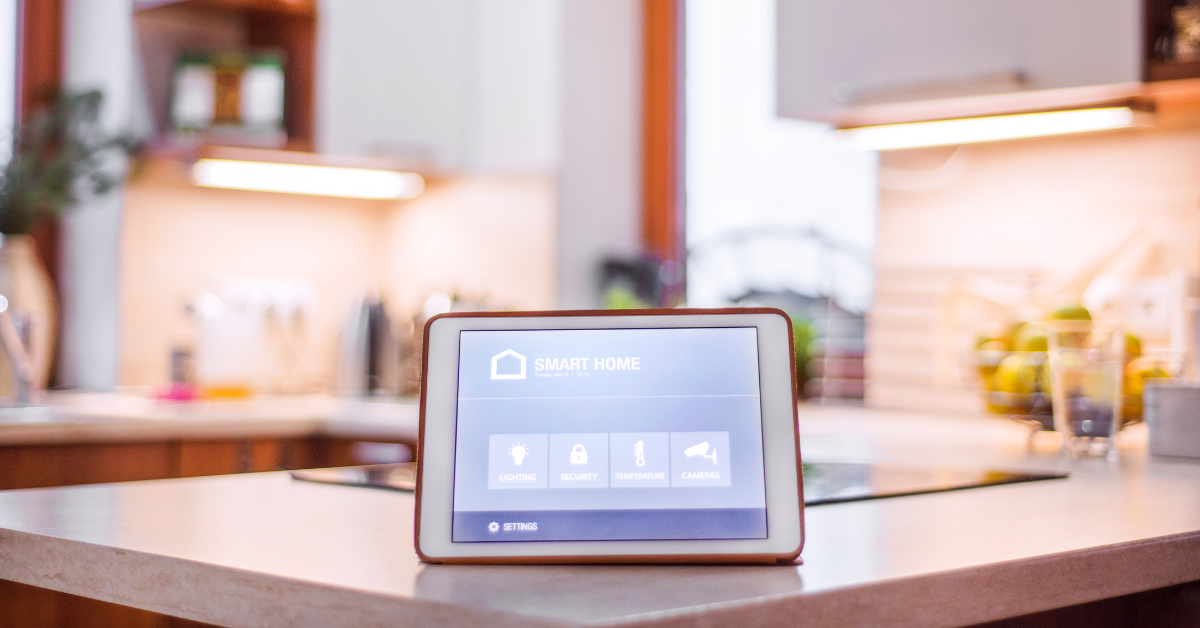 As the world continues to become more and more digitally connected, artificial intelligence (AI) has been a major factor in transforming the way that we live, work, and play. While AI has been driving innovation through high-tech corporate applications, there are plenty of ways that the average person can take advantage of artificial intelligence even in day-to-day mundane tasks. 
In today's blog, we'll explore several of the most unusual yet helpful ways that average families can make the most of time and energy with the help of AI tools. 
1. AI for Meal Planning
Yes, you read that correctly. Meal planning! One of the most significant challenges of managing a home, particularly for large families, is meal planning. With busy schedules and limited time, it can be difficult to plan nutritious and delicious meals that everyone in the family will enjoy. Did you know that you can use tools like ChatGPT or other AI language models to create a customized meal plan for you? After providing a detailed explanation of the meals that your family typically enjoys, dietary restrictions, budget constraints, and any preferences, you can have AI create a full meal plan and even a grocery shopping list for your weekly meals. 
This is where AI can make a difference. Using an AI-powered chatbot like ChatGPT, you can create a meal plan for the week based on your dietary preferences, budget, and schedule. This is an excellent way to not only streamline a hectic daily chore but also allow for more creativity in the meals that you create with only a few clicks. 
2. AI as a Personal Assistant
Not everyone can swing hiring a dedicated personal assistant to help wrangle the chaos of everyday life, but with smart AI devices like Amazon Alexa or Google Home, you keep track of your to-do list, set reminders, and manage your schedule with ease. With voice-activated commands, you can ask your personal assistant to set a reminder for your next meeting, create an alarm for taking vitamins or exercising, or play your favorite music on a schedule. 
These AI-based personal assistants can also help you control any other smart devices in your home, such as lights, thermostats, and security cameras. With a simple voice command, you can turn off the lights, adjust the temperature, or check who is at the door. 
3. AI for Cleaning Your Home
No matter where you live – whether a rented room or an entire multi-level home – we all typically are responsible for some level of cleaning, organizing, and generally keeping our space tidy. While AI can't exactly sort through piles of junk mail or dust your blinds for you, artificial intelligence offers several highly underrated ways to support your home cleaning routines. 
Using ChatGPT or similar software, you can have the AI create a detailed cleaning schedule based on your other commitments and your unique space. By providing ChatGPT with information about your home, your typical schedule, and the cleaning tasks that you'd like to get done, the AI can create an optimized schedule with time slots for completing each task. This way you only need to worry about knocking out each task – making the bed, vacuuming the floor, cleaning the microwave, etc. – rather than stressing about when you'll fit them into your day.
If you want to take this one step further, AI can help you actually tackle the cleaning if you choose to invest in smart robot vacuums or mops. Some of the most advanced versions of these robotic cleaning tools can even map out your entire home and clean different areas of the house based on a schedule of your choosing. 
AI as the Ultimate Home Manager
Just about everyone could use some support in the running and managing of their home, and AI offers unparalleled potential for little to no cost to you! Whether through planning your homemaking activities or scheduling out responsibilities, don't miss out on some of the most practical ways to bring this new technology closer to home!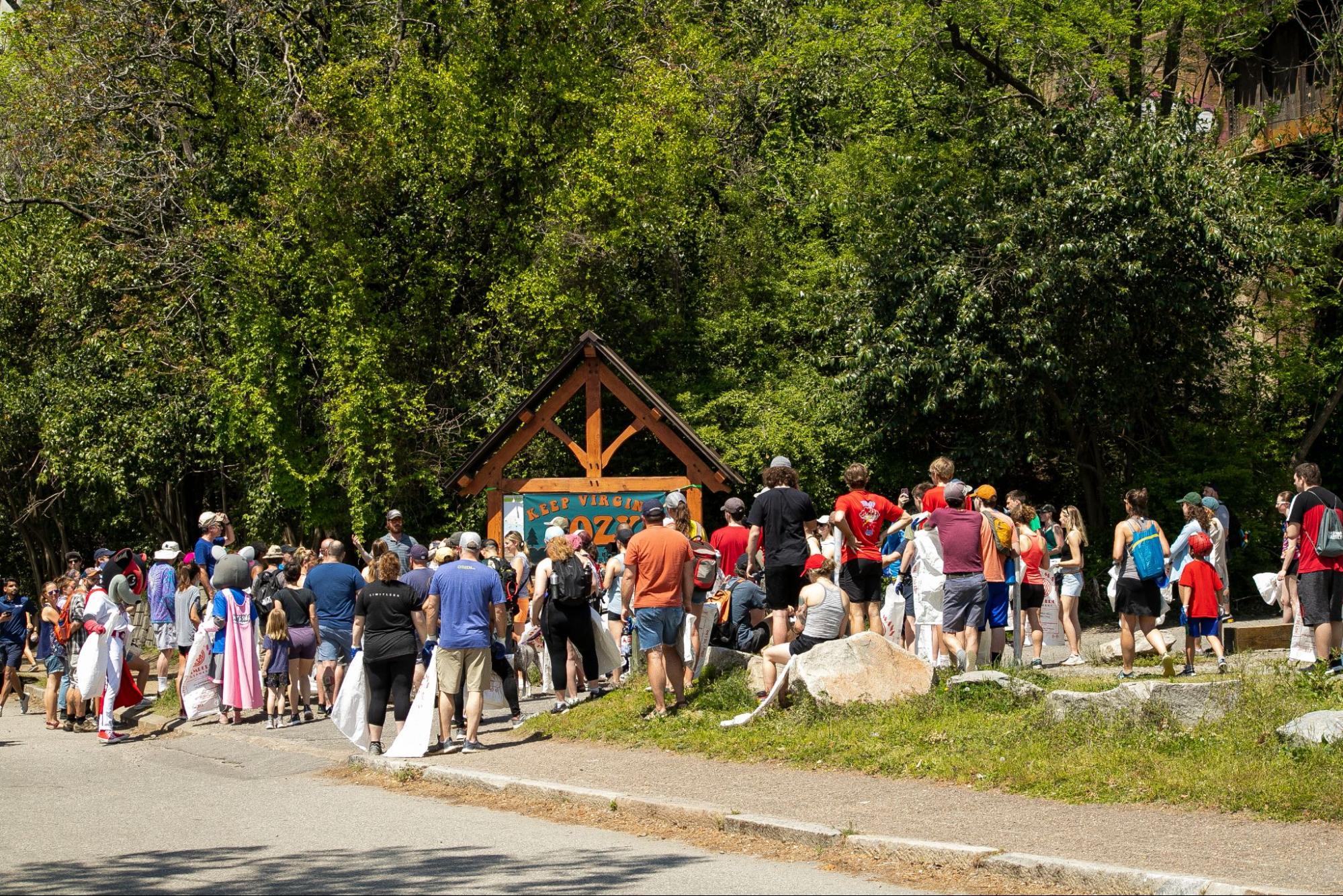 As Earth Day approaches the Richmond, Virginia community, locals gather to celebrate in a variety of ways through planet-friendly festivals, volunteering, and getting involved.
Scouting out the many ways to spend your weekend giving back to our planet, we've listed our top six ways to get involved with your family and friends this 2023 Earth Day.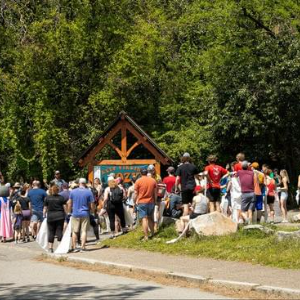 1. Keeping VA Cozy Trash Cleanups
Saturday, April 22nd from 9:00 am – 4:00 pm, join Brian with Keeping Virginia Cozy and the local community as they meet at Bryan Park (4308 Hermitage Road) for a few hours of cleaning up trash and keeping it cozy!
Collaborating with Elias Junk Removal, Beyond Boundaries, Virginia Department of Wildlife Resources, James River Outdoor Coalition, James River Women, RVA Goats, and Honey, S23 Print Truck, Studio Two Three, and tons of local food and vendors, this celebratory zero waste litter cleanup leads into the Earth Day festival and RVA Big Market farmer's market at Bryan Park for a full day of giving back and enjoyment with thousands of local Richmonders.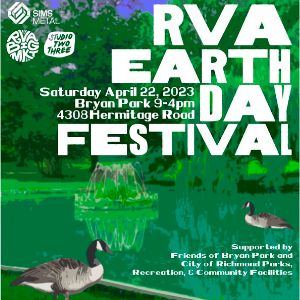 2. RVA Earth Day Festival: April 22nd at Bryan Park 9-4 pm
Celebrate our planet and support the Richmond community at the annual RVA Earth Day Festival April 22nd from 9:00 am – 4:00 pm at Bryan Park! Featuring local vendors from RVA Big Market,  Studio Two Three print shop, live music, local food, drinks and plenty of free family-friendly demonstrations all day long!
Bring your own light-colored t-shirt or tote bag to screen print your own exclusive Earth Day design with Studio Two Three's mobile print truck. Discover the different vendors of this upcoming celebration here.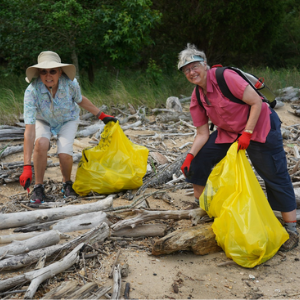 3.  DCR Virginia State Parks Earth Day Events and Community Involvement
The Virginia Department of Conservation and Recreation has listed over 30 ways you can invest your time and energy to make a difference for Virginia State Parks, and ultimately, our planet under the 2023 Earth Day theme of 'Invest In Our Planet' Saturday, April 22, 2023.
Almost every Virginia State Park is offering a way to get involved and give back through clean-ups, bird surveys, art sessions, invasive plant removal initiatives, group hikes, planting native species, and more!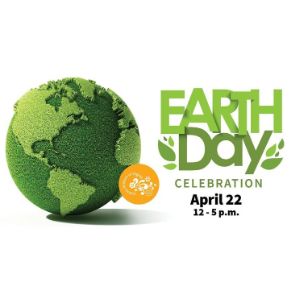 4. Science Museum of Richmond Earth Day Celebration
To celebrate Earth Day, the Science Museum of Richmond is hosting the Virginia Section of the American Chemical Society to share a special hands-on activity with local Richmonders and families.
Exploring sustainability, natural resources, and environmental science, the museum will show Antarctica in The Dome to experience a rarely seen part of our Earth on a quarter-acre screen! Reserve your seat at Guest Services on the day of the event, April 22, 2023, with activities ending at 5:00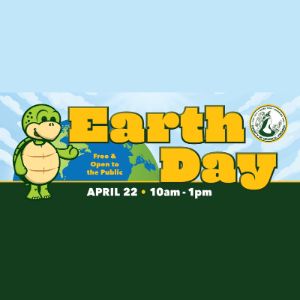 5. Henrico County Earth Day Festival
Henrico Recreation & Parks and Keep Henrico Beautiful are hosting a free  Earth Day festival this upcoming Saturday, April 22nd from 10:00 am to 1:00 pm at Deep Run Park. Enjoy live music, food trucks, and activities for all ages including face painting, seed planting, inflatables, and a sensory-friendly activity tent as you also learn about sustainability initiatives and resources available within Henrico County!
Bring your old phones, laptops, and technology to donate to Tech For Troops to help veterans in need. Learn more and view the list of vendor.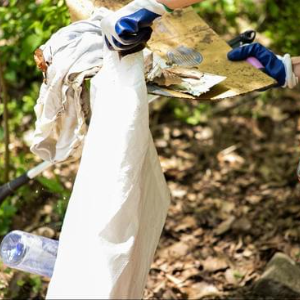 6. HandsOn Greater Richmond Earth Day Volunteer Options
If you want to give back, get involved and volunteer this Earth Day, browse the many ways to join your local community in their efforts with HandsOn Greater Richmond and The Nature Conservancy.
Offering ongoing proactive efforts, education and experiences, organizations like the National Park Service, Surfrider Foundation, The Urban Garden Initiative, and more, invite us to explore a sustainable and conservative lifestyle with volunteer options to help our planet and contribute to our future. View the list on their website here.
We're excited to get involved and give back in the RVA community this upcoming April 22, 2023 and beyond! Look for ways to give back, volunteer, and upgrade your lifestyle for the future of our planet and families.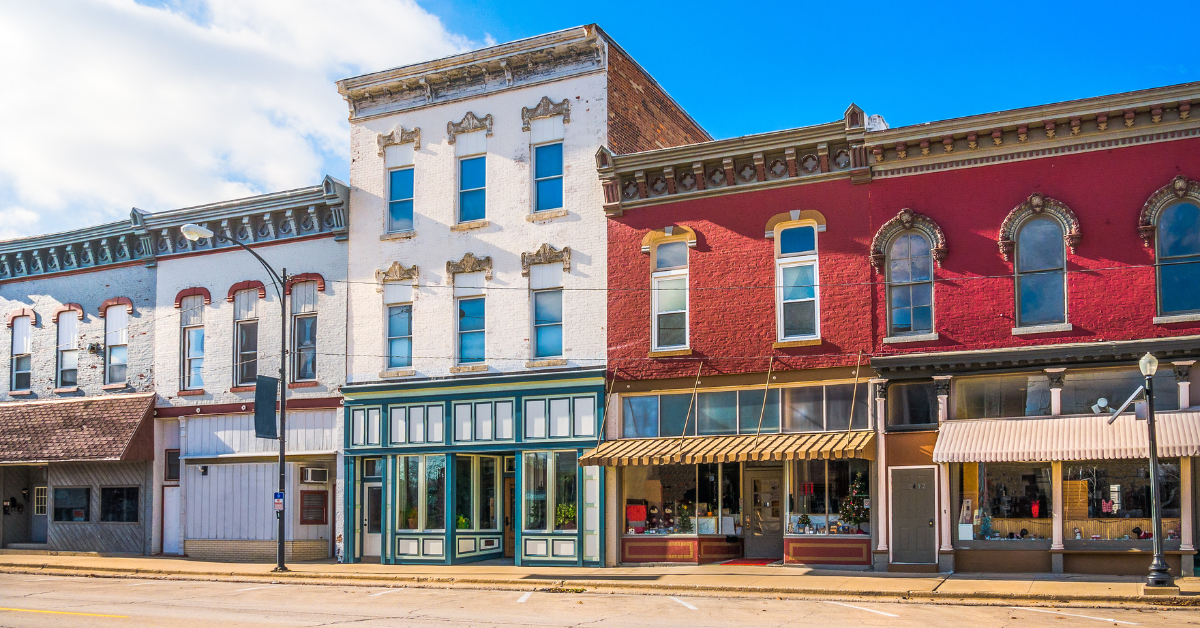 Investing in commercial real estate can be a significant undertaking, but it's also a great opportunity to generate income and build wealth. Before you ever enter the market, however, it's essential to approach this type of investment with a clear plan and thorough research. In this blog post, we will discuss five essential questions to ask when you're interested in investing in commercial real estate.
1. What is the Potential Return on Investment (ROI)?
Typically, the primary goal of any investment is to generate a return on your investment. Therefore, it's crucial to understand the potential ROI of the commercial property before investing. To calculate the ROI, you need to determine the net operating income (NOI) by subtracting the operating expenses from the property's annual income. Once you have the NOI, divide it by the property's purchase price to determine the cap rate. A higher cap rate indicates a higher potential ROI. By calculating ROI you're better able to make an informed decision about the benefit of that specific property and more accurately compare it against your other options. 
2. What is the Condition of the Property?
The condition of a commercial property is crucial to its value and potential ROI. Therefore, it's important to inspect the property thoroughly to identify any issues that may need to be addressed. Some common areas to inspect include the roof, foundation, electrical systems, plumbing, and HVAC systems. A professional inspector can help you identify any problems and provide you with an estimate of the repair costs. It's important to pay attention to this category in particular because neglected maintenance or significant repairs will be costly and will cut into your ROI quickly. 
3. What is the Property's Location?
Location is a critical factor in commercial real estate investing. A property's location can significantly impact its potential value and ROI. Therefore, it's essential to consider the property's proximity to major transportation routes, population centers, and other businesses. Additionally, you must be sure any location-specific regulations allow for your intended use of the space. A property in a high-traffic area with easy access to major highways and public transportation is more likely to attract tenants and generate a higher ROI. Not only do you want your investment property to be geographically well-situated for the type of business you intend to house, but you must ensure that the property's location has the correct zoning and other regulations to permit your intended use. 
4. What is the Current and Future Demand for the Property?
Understanding a commercial property's current and future demand is essential to its long-term success. Therefore, it's important to research the local market and identify the demand for the type of property you're interested in. For example, if you're interested in investing in retail space, research the local retail market to determine the demand for retail space and identify trends that may impact future demand. Another valuable metric to determine the need for a space is the vacancy rate. How often are spaces like this one left empty? This will help you understand what the resale/rental value of the property might be down the road. 
5. What Are the Risks Associated With the Property?
Commercial real estate investing comes with inherent risks, such as tenant turnover, vacancy rates, and market fluctuations. Therefore, it's important to identify and assess the risks associated with commercial property before investing. Some common risks include zoning changes, environmental hazards, and changes in the local economy. A thorough risk assessment can help you make informed decisions and mitigate potential risks. Asking this question is also a good time to curate a team around you to help mitigate the risks. For example, a great real estate broker, a professional appraiser, a commercial real estate lawyer, and more. With a team of experts around you, you're able to minimize the risk that you take on, and it's more likely that you'll choose a great property to invest in. 
Getting Started with Commercial Real Estate Investing
Before investing in commercial real estate, it's important to ask these essential questions to make informed decisions and maximize your potential ROI. If you don't quite know where to start or want to begin building your commercial real estate team of experts, reach out to our team anytime at Coldwell Banker Commercial Elite for a helping hand and unmatched commercial real estate expertise.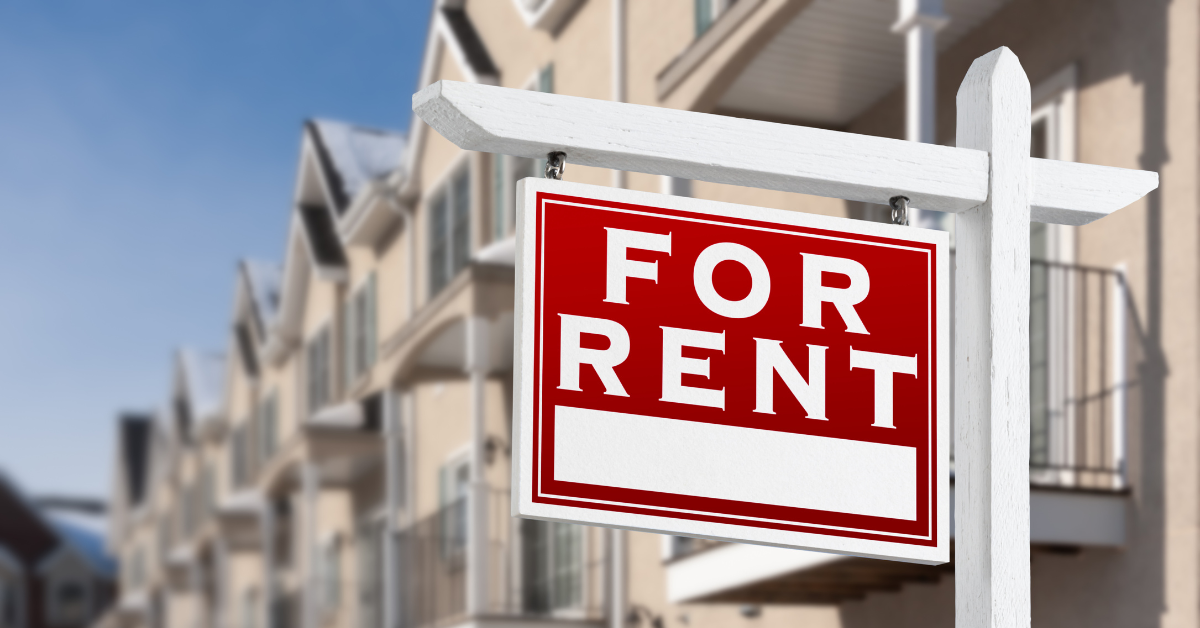 With the current state of the real estate market in Virginia and around the country, the discussion around renting out versus selling your home is a lively one. Renting out a property can provide a steady stream of income, but it also comes with responsibilities and expenses, especially in today's economy. 
So, how can you decide which route makes the most sense for your unique home and situation? In this blog, we'll explore the major considerations when you're looking at your options. 
7 Factors to Consider In Your Decision:
1. Financial Goals
Before making a decision, it's important to determine your financial goals. Renting out your home can provide a steady stream of income, but it's important to make sure that the rental income covers your expenses such as mortgage payments, property taxes, insurance, and maintenance costs. If you're looking for a lump sum of money, selling your home may be a better option.
2. Current Real Estate Market
The current real estate market can play a significant role in your decision to rent out your home. If the rental market is strong, you may be able to charge a higher rent and attract high-quality tenants. However, if the rental market is weak, you may struggle to find tenants and may have to lower your rent to attract them.
3. Condition of Your Home
The condition of your home is also an important factor to consider. If your home is in need of repairs or renovations, you may have to invest money to make it marketable for rent. Alternatively, if your home is in great shape to host new tenants, the costs associated with preparing for renting could potentially be fairly minimal. 
4. Responsibilities of Property Management
Renting out a property comes with responsibilities such as finding tenants, collecting rent, and maintaining the property. If you're not up for these responsibilities, selling your home may be a better option.
If you're not interested in the responsibilities of being a landlord but you do think that renting may still be your best option, you may want to consider hiring a property management company. Property management companies can help you find tenants, collect rent, and maintain your property. However, those services also come with a cost, and it's important to factor this cost into your decision-making process.
If you're interested in exploring the potential of property management services for yourself, our team here at Coldwell Banker Elite have got you covered. Want to learn more? Get in touch with our team of property management experts today!
5. Tax Implications
There are significant tax implications to consider if you want to potentially rent out your home. When you rent out your property, you become a landlord, and this means you'll have to pay income tax on the rental income. You may also be able to claim tax deductions on expenses such as repairs and maintenance, property management fees, and mortgage interest. Therefore, it's critical to consult with a tax professional to determine the tax implications of renting out your home. On the flip side, there are also taxes (and potential benefits!) associated with selling your home as well. Whichever route you choose, be sure to consider the tax implications!
6. Risks of Renting
Renting out a property comes with risks such as bad tenants, property damage, and rental vacancies. Bad tenants can cause damage to your property, and if you're not careful, you may end up with costly repairs. Rental vacancies can also impact your rental income, and it's important to have a plan in place to deal with vacancies. When you choose to sell your home, you avoid this issue altogether, so it's important to consider if you're willing and financially able to handle potential vacancies between tenants. 
7. Long-Term Goals
When making a decision to rent out your home, it's important to consider your long-term goals. If you plan to move back into your home in the future, renting it out may not be the best option. It's crucial to weigh the benefits of renting out your home against the potential impact on your long-term goals.
So, Should I Sell or Rent? 
Ultimately, the decision to rent out your home or sell it depends on your personal financial situation, the condition of your home, the current real estate market, your long-term goals, and your willingness to take on the responsibilities of being a landlord. Unsure of the best move for you and your family? We can help you weigh the pros and cons of each option and make an informed decision that aligns with your financial goals. Reach out to us anytime on our website. 
In short, renting out your home can provide a steady stream of income, but it also comes with responsibilities and expenses. As the homeowner, you must carefully evaluate your decision against the current real estate market and consider all the factors involved before deciding whether to rent out your home or sell it.