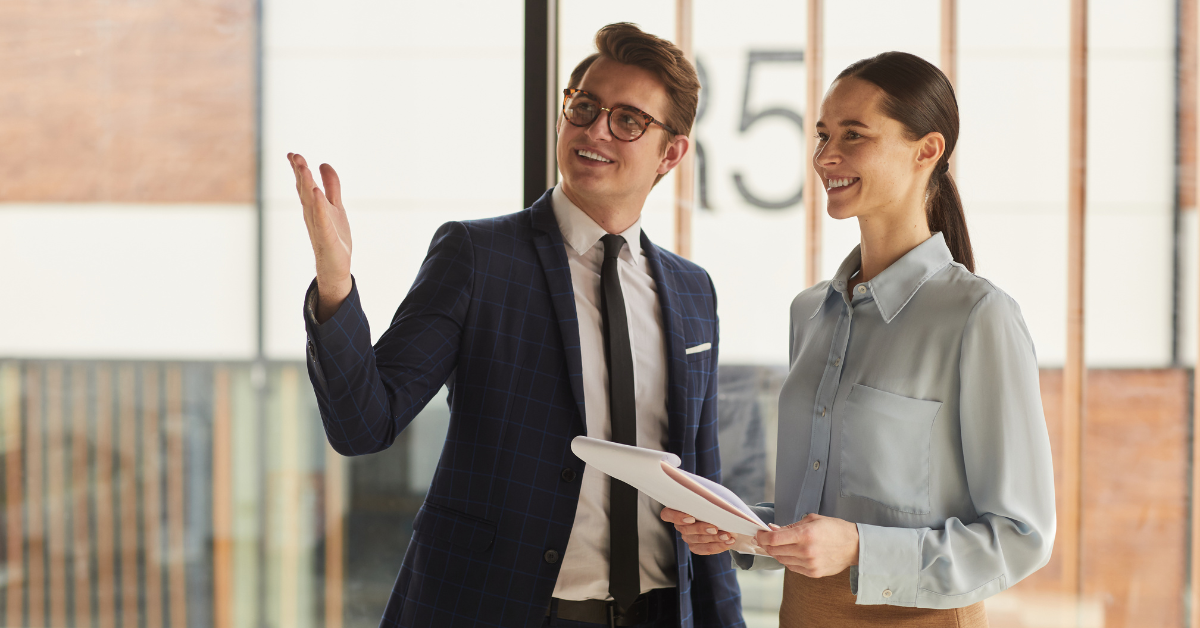 Committing your time and money to a commercial real estate investment property is a major decision, and for a first-time investor can seem particularly daunting. With so many variables and risk factors to keep in mind, asking the right questions can ensure that you're taking on a property that will serve your needs and goals the best. 
Before Investing in Commercial Real Estate…
First, you'll want to evaluate your intentions and desires when it comes to investing in commercial real estate. These questions will help not only narrow your search and determine the budget range you should be looking in but will clarify your overall vision for the investment process going forward. 
1. How Comfortable Are You With Risk?
This simple question will be hugely important as you're deciding where and what type of property you'll invest in. If you're okay accepting some level of risk, you may be comfortable investing in a more "up and coming" area, whereas if you'd prefer to play it safe, you'll want to look for more established areas. Similarly, a risk-averse investor may want to consider a more "turn-key" property, whereas if you are excited about potential gain and associated risk, a "fixer-upper" or a property that needs some renovation or remodeling might be a better option with more room for increased value down the line. 
2. Are You Looking for a Property to Increase Cash-Flow, or to Appreciate in the Long Term?
Essentially, are you hoping to rent out the property regularly to increase your total money coming in each month, or are you hoping to acquire a property now and resell it at a higher cost later? Each is a valid strategy to make the most of a commercial investment, but it's important to understand which approach you'll be taking so that your choice of property is in alignment. 
3. What Value do I Bring to the Table as a Commercial Investor?
If you're looking to make an impact in the world of commercial real estate, it's important to understand what you have to offer and how you are uniquely suited to build a business around your investment properties. Maybe you can purchase properties in cash, allowing for greater negotiating power and better profit margins. Or maybe you're highly connected and able to fill a space quickly once you obtain it. Perhaps you can move quickly through the commercial real estate process and make sound, snap decisions. 
Whatever it is, you must have a solid handle on what you bring to the table before you ever step foot in a prospective investment property. Taking the extra time to consider your competitive advantage will support your bottom line and your success moving forward as a commercial investor. 
Getting Started with Commercial Real Estate Investing
Regardless of your level of experience with commercial real estate investing or the number of properties you own, these essential questions are an excellent litmus test for your business. Keep in mind that the answers may shift over time as the market changes and as your financial and investment goals change, so it's a good idea to reconsider these three questions from time to time and keep a firm handle on your overall goals and strategy. 
The best way to determine the right commercial real estate approach and ensure your investment is the best one for you is to work with a team that knows the commercial real estate market in your area inside and out. If you're interested in commercial real estate investing in Virginia, contact our team at Coldwell Banker Elite to discuss and strategize for your future commercial property investing. With many years in the local commercial real estate space under our belt, our real estate professionals can take your goals and match them with the ideal investment strategy in the area. Reach out today to get started!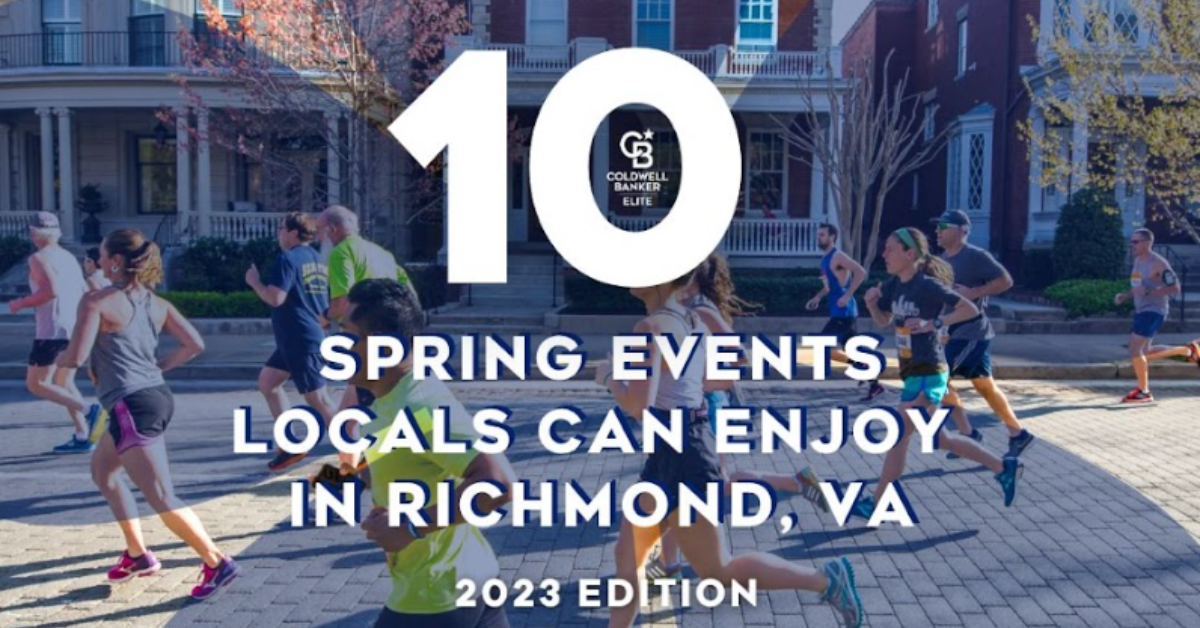 Welcoming in the spring season this year, we are excited to share the many events, activities, and experiences Richmond, Virginia has to offer! 
We've explored several local guides and resources to put together a list families and friends can plan for in the next few months to come: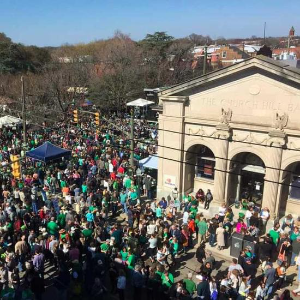 Church Hill Irish Festival
March 25-26, 2023  |  Church Hill, Richmond, VA
Explore over 50 Irish vendors at the spirited annual Church Hill Irish Festival this weekend as families enjoy crafts, face-painting, games, food, live music, and more! Returning Sunday is The Hill Topper 5K event as well. This donation-based event has been celebrated for years, with proceeds benefiting several children's charities. Leave your pets at home and come test your luck!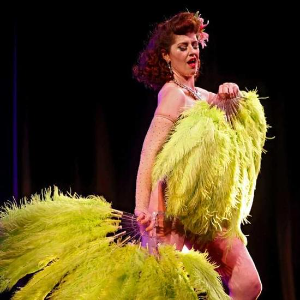 RVA Burlesque Festival
March 30 – April 1, 2023  |  Robinson Theater Community Arts Center
Featuring both local and nationwide performers, this annual festival celebrates and creates awareness of the art of burlesque. Enjoy the entertainment of several artists as they promote values of empowerment, creative expression, inclusivity, and diversity.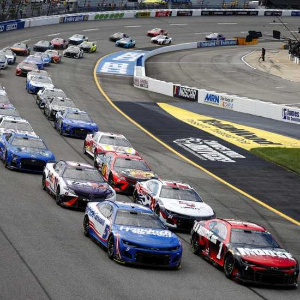 NASCAR Cup Series Race Weekend
March 31 – April 2, 2023  |  Richmond Raceway Complex
Tailgating encouraged, come join the roaring crowd at the Richmond Raceway as engines roar to over 180 mph for the 2023 Toyota Owners 400 event! Visit their website to purchase tickets and learn more about this weekend's fast lane.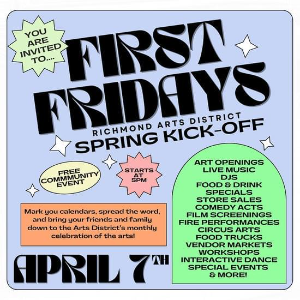 RVA First Fridays
April 7 & May 5, 2023  |  Virginia Museum of History & Culture
Discover a celebration of arts as the galleries of Richmond's art district open their doors for a night of live performances, exhibits, pop-up entertainment, and more! This popular recurring event attracts a large crowd with the many incredible art installations and experiences offered to the public.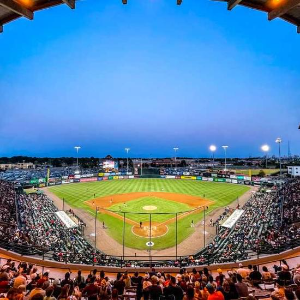 Flying Squirrels Baseball Home Opener
April 7, 2023  |  The Diamond
Join our local baseball team as they kick-off the season at The Diamond playing against the visiting Fightin' Phils. Enjoy the experience with a local craft beer, fried PB&J from the many food vendors, and don't forget their dancing mascot (and umpire)! Purchase your ticket(s) and explore additional games this season here.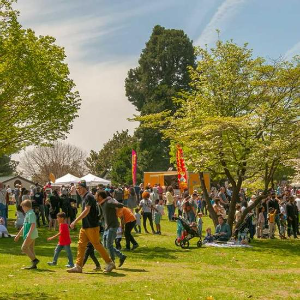 Dominion Energy Family Easter
April 8, 2023 | Maymont
One of RVA's favorite traditions is Maymont's "Eggs-Travaganza," offering families a day of festive activities across the Carriage House lawn and beyond. Enjoy a picnic lunch with food trucks, crafts, games, live entertainment, a dance party, and more! Register for one of the two time-slots here.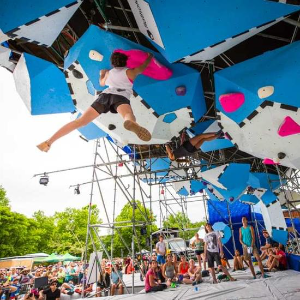 Dominion RiverRock Festival
May 19-21, 2023  |  Brown's Island
Head down to the James River for the annual RiverRock festival featuring numerous outdoor adventures, vendors, entertainment, trail runs, yoga, and more! This event is family-friendly and perfect for those who love the 'great outdoors.' Richmond offers multiple events this spring weekend to get involved and explore! This event is free to the public unless opting in to select events. Learn more and register for an event here.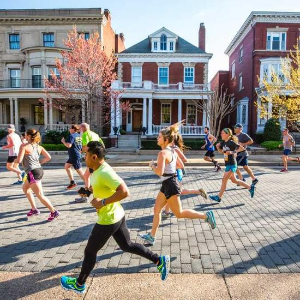 Ukrops Monument Avenue 10K
April 22, 2023  |  Richmond, VA
Join the Richmond community in a celebration of wellness and an active lifestyle as thousands of locals gather together for a day full of running, walking, and fun all around! Register for this 6.2-mile road race across the Richmond streets of Monument Avenue, Broad Street, and Franklin Street. Connect with the community for this monumental day shared together. Register here.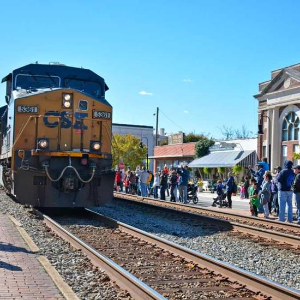 Ashland Train Day
April 29, 2023  |  Downtown Ashland, VA
Spend the day in Downtown Ashland for their 19th annual street festival as the community celebrates their love of trains. Rolling through the center of the event, more than 12 CSX freight trains and Amtrak passenger trains will make an appearance. Indulge in railroad history exploring the locomotive museum, storytellers, model trains, scavenger hunts, and more. This a local event perfect for the kids, learn more and plan to attend this free event here.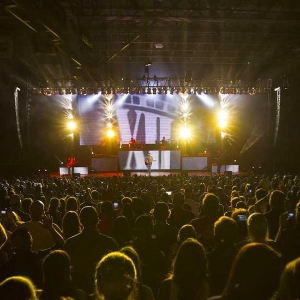 Friday Cheers
May 5 – June 30  2023  |  Brown's Island
Starting back up in May 2023, Richmond's celebrated Friday Cheers unleashes a concert series admired by the outdoor nightlife crowd and lovers of great music. Offering a weekly event with local craft beer, food trucks, and entertainment for all, view the upcoming lineup to plan an eventful evening down in Brown's Island.
Richmonders have so many wonderful local events to look forward to this season, and we are excited to showcase the many exciting opportunities offers to families and friends in the surrounding areas. Richmond, Virginia is truly a great place to live and explore!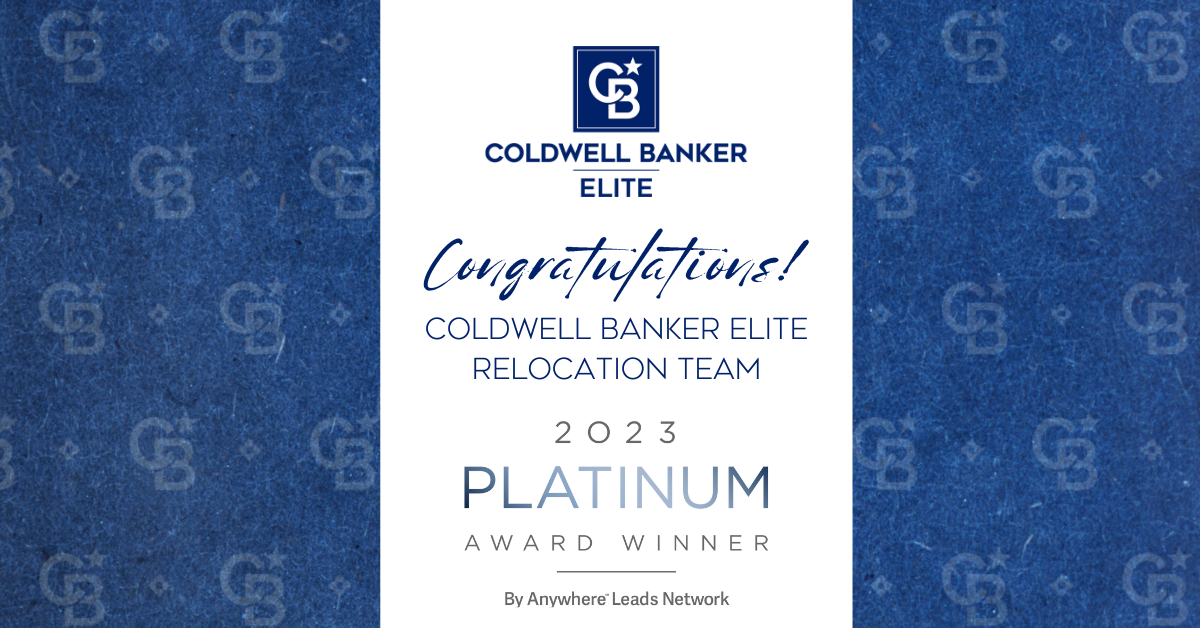 Stafford, VA (March, 2023) – COLDWELL BANKER ELITE has been named a Platinum Award winner by Anywhere Leads for its outstanding performance during the past year.  Anywhere Leads is a dedicated organization within Anywhere Real Estate Inc., the largest full-service residential real estate services company in the United States, focused on delivering high-quality leads to its affiliated brokers and agents in the Anywhere Leads Network.
The Platinum Award is one of three Excellence Awards presented to Premier Network Brokers. Award criteria are based on rigorous scoring and success in a variety of performance metrics.
"Achieving a Platinum Award is an outstanding accomplishment," said George Conrad, National Vice President, Network Success. "Coldwell Banker Elite routinely demonstrated superior performance in a variety of areas, including addressing customer needs, understanding local market conditions, and executing best business practices, so our customers could reach their real estate goals. Our clients, their relocating employees, and our Partner Program organizations and their members have received a high level of support in 2022 from Coldwell Banker Elite, and Platinum Award achievement is the result of their dedication."
"We're pleased to receive the Anywhere Leads Network Platinum Award," said Kevin Breen, President of Coldwell Banker Elite. "This recognition puts us in great company with some of the best real estate brokers in our industry."
About the Anywhere Leads Network
The Anywhere Leads Network helps clients and customers realize their true real estate advantage by recruiting nationwide a high-performance network of brokers and agents, recognized for exceptional customer service, from some of the most recognizable names in real estate.
About Coldwell Banker Elite
Coldwell Banker Elite is the #1 Coldwell Banker Affiliate in Virginia with 9 offices around the Northern Virginia region. Founded in 1980, Coldwell Banker Elite's creative marketing, cutting-edge technology and commitment to quality and unmatched service has helped countless families with their real estate needs. Coldwell Banker Elite provides residential, commercial, property management and relocation services. Each office is independently owned and operated.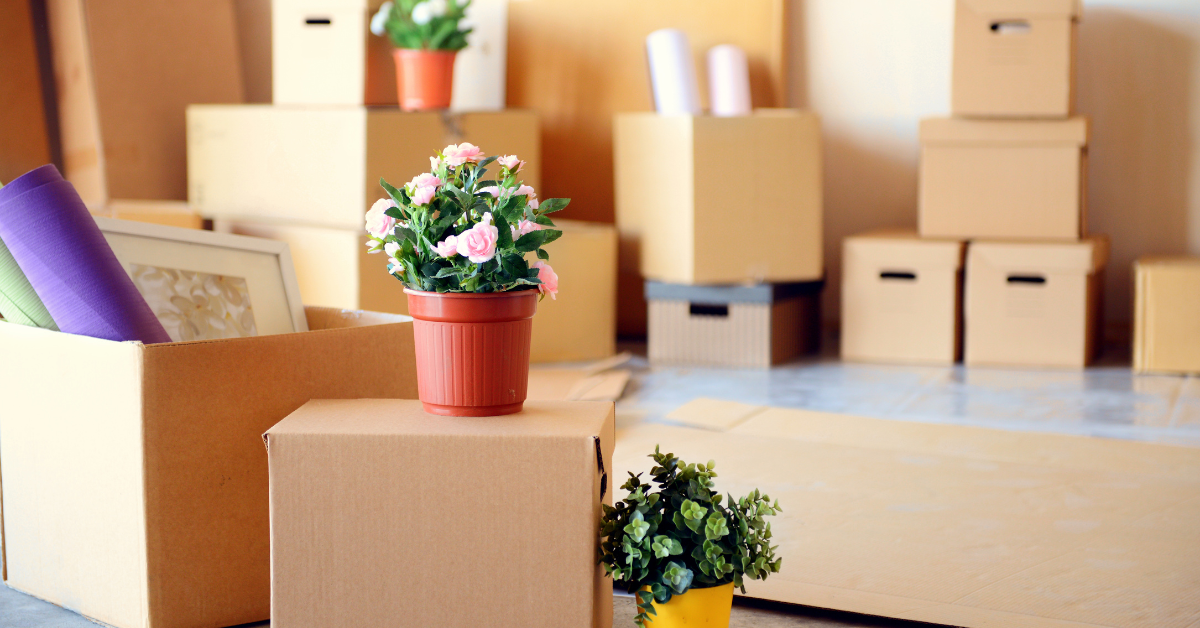 As the days get longer and the warmer weather settles in, many of us may start to think about moving to a new home. Whether you're thinking of moving across the street or several states over, the spring season is an extremely popular time to make a change in where you're living.
Here are just a few of the advantages of moving during the spring months:
1. Better Weather Conditions
One of the main reasons people prefer moving during the spring months is the overall mild weather. Moving in the winter can be challenging with the potential for snow, ice, and other inclement weather conditions. Alternatively, the summer brings hot temperatures and intense humidity – especially here in Virginia. In the spring, however, the weather is often milder and more predictable, making it easier and more comfortable to move your belongings from one location to another. One thing to consider, however, is that along with Spring comes plenty of pollen. To avoid a sneezing fit or sore throat on moving day, plan to move later in the afternoon when pollen counts are less intense than in the morning hours. 
In addition to nicer weather, the longer hours of daylight that spring brings make the process of moving more enjoyable. Rather than rushing to take advantage of limited daylight as in the wintertime, a spring move allows you to move at a more leisurely pace when getting your belongings from point A to point B. 
2. More Inventory
Spring is a popular time to sell and buy homes, which means there is typically more inventory on the market. We often see an uptick in listings during the spring months in our local markets, which can make it an ideal time for buyers to start their search with plenty of choices.
Spring is also a good time to consider selling your home as well because most people are looking to settle into their new home before the summer months. If you can get your home on the market ahead of this boom in demand, you'll reap the rewards of higher offers and less time on the market. 
3. Easier to Schedule Moving Services
Moving companies are often in high demand during the summer months, which can make it challenging to secure a moving date that works for your schedule. In the spring, however, moving companies are more likely to have more availability, making it easier to schedule your move for a time that works best for you.
Similarly, if you are a family with children, scheduling your move during the spring months can be simpler because there tend to be more days when the kids are out of school for the spring holidays. If the kids are out of school, you have more flexibility with when and how you decide to schedule your moving day.
4. Settle in Before Summer
As discussed above, buying and selling in the spring is advantageous because most people hope to be settled in by the summertime. But what are the benefits that make this timeline so appealing? 
Moving in the spring allows you to settle into your new home in a variety of ways before the busy summer months. For example, you can get to know your new neighborhood, make any necessary repairs or upgrades, and explore your new surroundings before the hot weather hits. This can also be a great time to plan outdoor projects, such as landscaping or patio renovations. 
5. Tax Benefits
If you are a homeowner, moving during spring has potential significant tax benefits. For example, if you move for a new job, you may be able to deduct some of your moving expenses on your tax return. As with any large tax decision, be sure to consult with a tax professional to see if you qualify for any tax benefits related to your move. 
Should You Make Your Next Move in the Springtime?
Moving during the spring months can offer many advantages, from better weather conditions to more inventory and easier scheduling of moving services. You may find that spring is the best time for you and your family to make the move to your next home – and we'd be honored to help guide you there! 
If you're looking to relocate any time of year, we'd be happy to help you navigate the process of moving. Reach out to our team at Coldwell Banker Elite to get started with finding your dream home!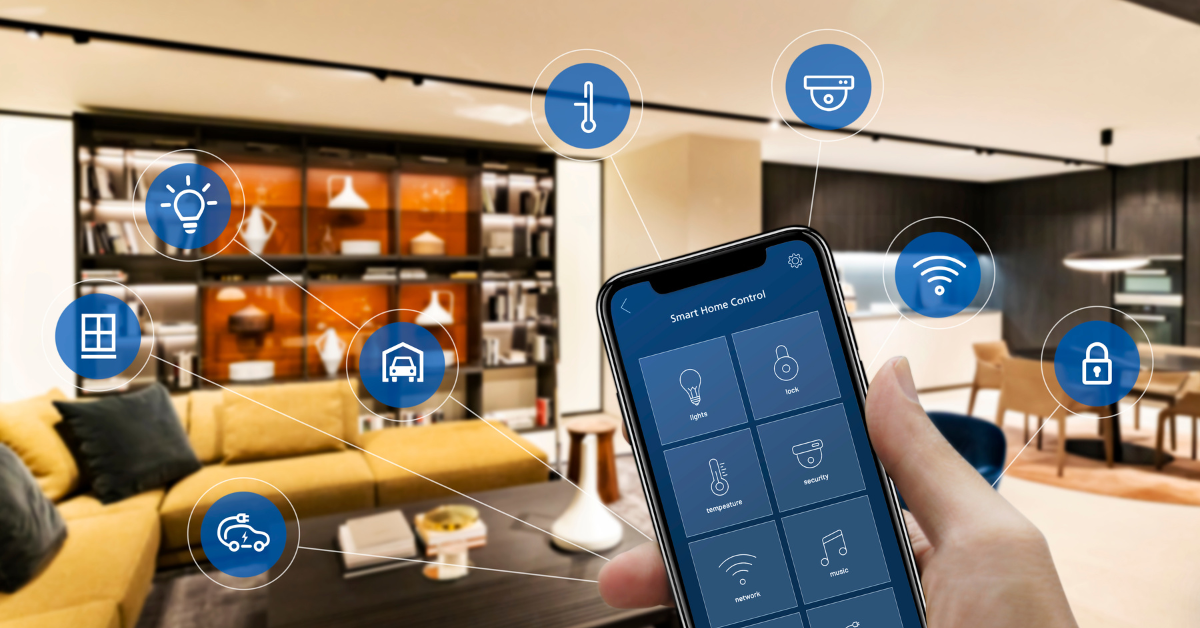 Smart home technology has been steadily gaining popularity over the years, and for good reason. These innovative gadgets offer a range of benefits to homeowners all around the home and property, from convenience and comfort to energy efficiency and security. 
As we have seen smart tech become more common, it has become more important than ever for homeowners to embrace these advancements for the purposes of increasing security, streamlining daily tasks, and preparing their homes to sell on the market for top dollar. 
We highly recommend investing in smart home gadgets for all of these reasons and more, but we often are asked the question of their value versus the cost. Here are 10 reasons we believe smart home gadgets are worth the investment:
1. Convenience:
Smart home gadgets make life easier by allowing you to control various aspects of your home with just a few taps on your smartphone or tablet. From turning on the lights to adjusting the thermostat, smart tech allows you and your family to manage your home's functions from anywhere.
2. Energy Efficiency: 
One of the best features associated with newer smart home technology is the ability to conserve energy and therefore, money! A smart thermostat, for example, can automatically adjust your home's temperature, turn off lights when not in use, and monitor your energy usage to ensure that your home is at the correct temperature for each time of day and that it is not in use unnecessarily. In another example, let's say that you forgot to turn down your thermostat before leaving for vacation. With a smart thermostat, you are able to remotely adjust the temperature and save that money to run it while you're gone! 
3. Security: 
Smart technology such as video doorbells, security cameras, and smart locks provide added security and peace of mind to your home. You can monitor your home from anywhere and receive alerts if any suspicious activity is detected. Smart security setups can be as minimal or extensive as you'd like them to be. Whether you're in the market for a video doorbell or an entire camera system around your home or property, you can find a smart home security system that meets your needs and budget. 
4. Increased home value: 
By investing in smart home technology, you can increase the value of your home and appeal to tech-savvy buyers who are willing to pay a premium for a fully-automated home. The more common that smart home technology becomes, the more buyers will likely be looking for smart features in their future homes. Don't miss out on those offers, and implement some smart home elements!
5. Enhanced entertainment: 
Smart home gadgets like smart TVs, streaming devices, and sound systems provide an enhanced entertainment experience by allowing you to easily stream your favorite movies and music. Even better, depending on the brand(s) you choose, these devices can often integrate with one another, providing you with a seamless entertainment experience. 
6. Health and wellness: 
Smart home appliances or tools like air purifiers and smart thermostats can help improve the air quality in your home and maintain a comfortable temperature, which can contribute to better overall health and well-being, backed by the convenience of technology that takes the thinking and planning of setting up, turning on and off, etc. off of your shoulders. 
7. Voice control: 
Many smart home gadgets offer voice control through popular voice assistants like Amazon Alexa and Google Assistant, making it even easier to manage your home's functions hands-free. Voice control is entirely customizable depending on the smart home technology you have in your house. From smart bulbs to smart plugs, to entire smart appliances, your voice control can be as extensive as you'd like it to be, or as minimal as you're comfortable with. 
8. Customization: 
Smart home technology allows you to customize your home's functions to your specific needs and preferences. You can set up personalized scenes and routines that automatically adjust your home's settings based on your family's daily routines and the systems that will help your life run more smoothly. The options are endless! 
9. Remote access:
With smart home gadgets, you can control your home from anywhere in the world. This is useful for traveling, those with multiple properties, and is particularly useful for vacation homes or rental properties where having access to smart home technology can streamline your experience as the property owner as well as that of the guests staying in the home. 
10. Cost-effective: 
While the initial investment in smart home technology may seem high, it can actually save you money in the long run by improving energy efficiency and reducing maintenance costs all around your home and property. Smart home tech can be as budget-friendly or as extravagant as you'd like it to be. Depending on the appliances or tools that you choose, you are able to create the best fit for your home and your finances.
By investing in these innovative gadgets, you can enjoy a range of benefits, from convenience and comfort to energy efficiency and security. Whether you're planning to move in the coming months or staying put for the foreseeable future, implementing smart technology is the future of "home!"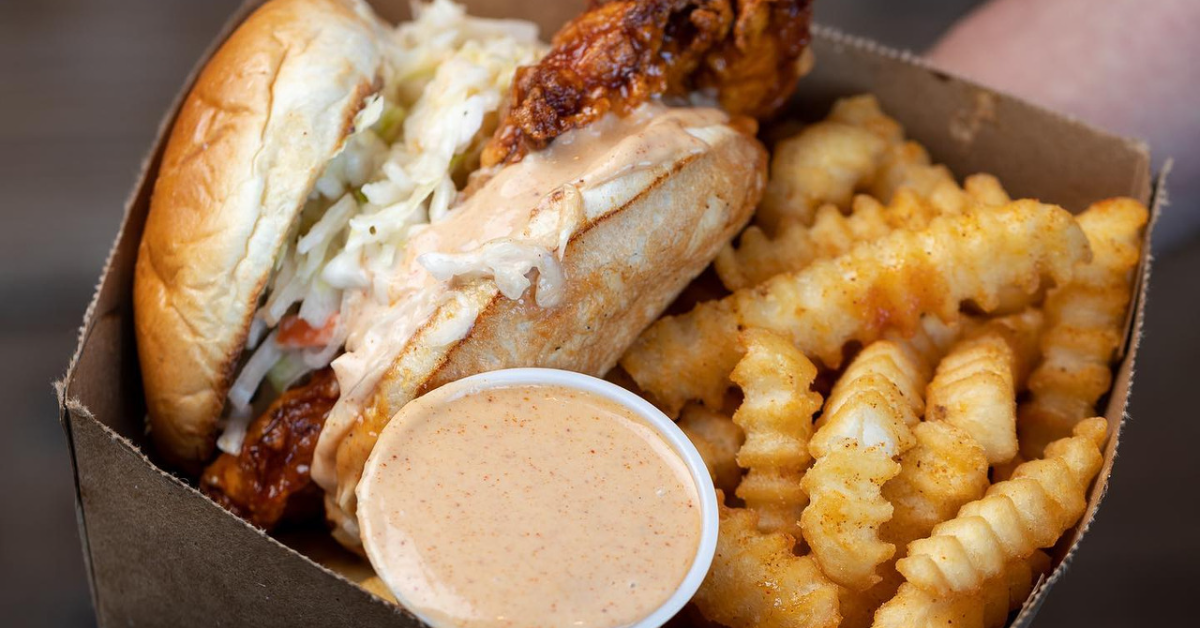 Where: Hot ChikN KitchN and Water's End Brewery in Fredericksburg, VA
Are you looking for a bite to eat with a freshly crafted beer in Downtown Fredericksburg? Well, you're in luck! Fredericksburg Square is now home to Water's End Brewery and Hot ChikN KitchN. Stop in for a bite to eat, a drink, live music, or all of the above.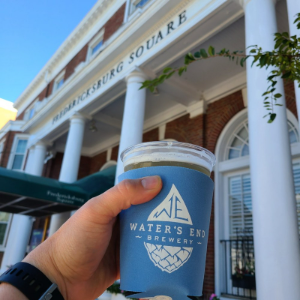 Water's End Brewery offers a rotating tap list of seasonal beers ranging from fruity sours like their Cranberry beer to juicy IPAs including their Don't Haze Me, Bro! and Hop Drop to American Lagers and Blonde Ales. Their 1854 Lager, named after the year Fredericksburg Square was constructed is crisp and clean in flavor and can serve as the perfect refresher after a bite of Hot ChikN's spicier sauced dishes. You can order your favorite Water's End beer in one of four sizes; half-pour, full-pour, or a six-pack and growler to take home.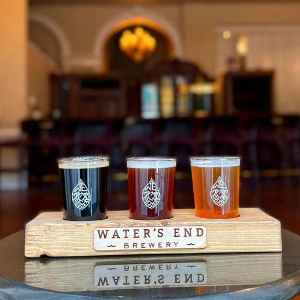 Water's End also has plenty of seating space for larger and smaller groups alike, making it a great spot to bring all your friends and family out for a fun evening out in Downtown Fredericksburg. On select nights they host local musicians to perform, and on holidays like upcoming Saint Patrick's day, special edition beer flavors hit the menu. We recommend on quieter nights bringing card games to play with friends while enjoying a drink and a side of HCK's perfectly seasoned crinkle cut fries.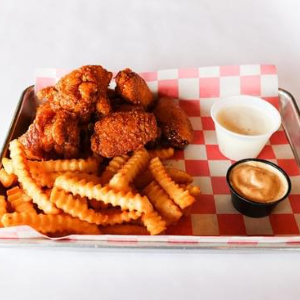 Hot ChikN KitchN lives up to its name, serving a variety of chicken-based dishes including their 'Country Style ChikN Salad', 'Loaded Fries', wings, and 'Loaded Mac N Cheese'. All of these dishes are made with the juiciest fried chicken and can be topped with one of their four signature sauces. Their least spicy 'Base" sauce packs in the flavor without being overly spicy. If you're feeling like something a step up on the spice scale, their 'After Burner' and 'Angry Hot' sauces won't disappoint. And if you think 'Angry Hot' isn't hot enough for you, give Hot ChikN's spiciest sauce, aptly named 'Medic' a try. This sauce is not for the faint of heart as it's crafted using Carolina Reaper peppers. You'll definitely want to have a beer and water on hand for anything you order with this sauce.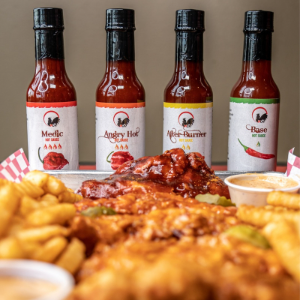 Water's End Brewery and Hot ChikN KitchN are open 7 days a week at noon and 11 am respectively, both closing at 9 pm Sunday-Tuesday, and 10 pm Wednesday-Saturday. In addition to their shared location in Fredericksburg Square, Hot ChikN KitchN has locations in nearby Woodbridge, Stafford, and a new location in Spotsylvania coming soon. Water's End Brewery also has two additional taprooms located in nearby Woodbridge, and Lake Ridge.
**Photos by Water's End Brewery and Hot ChikN KitchN**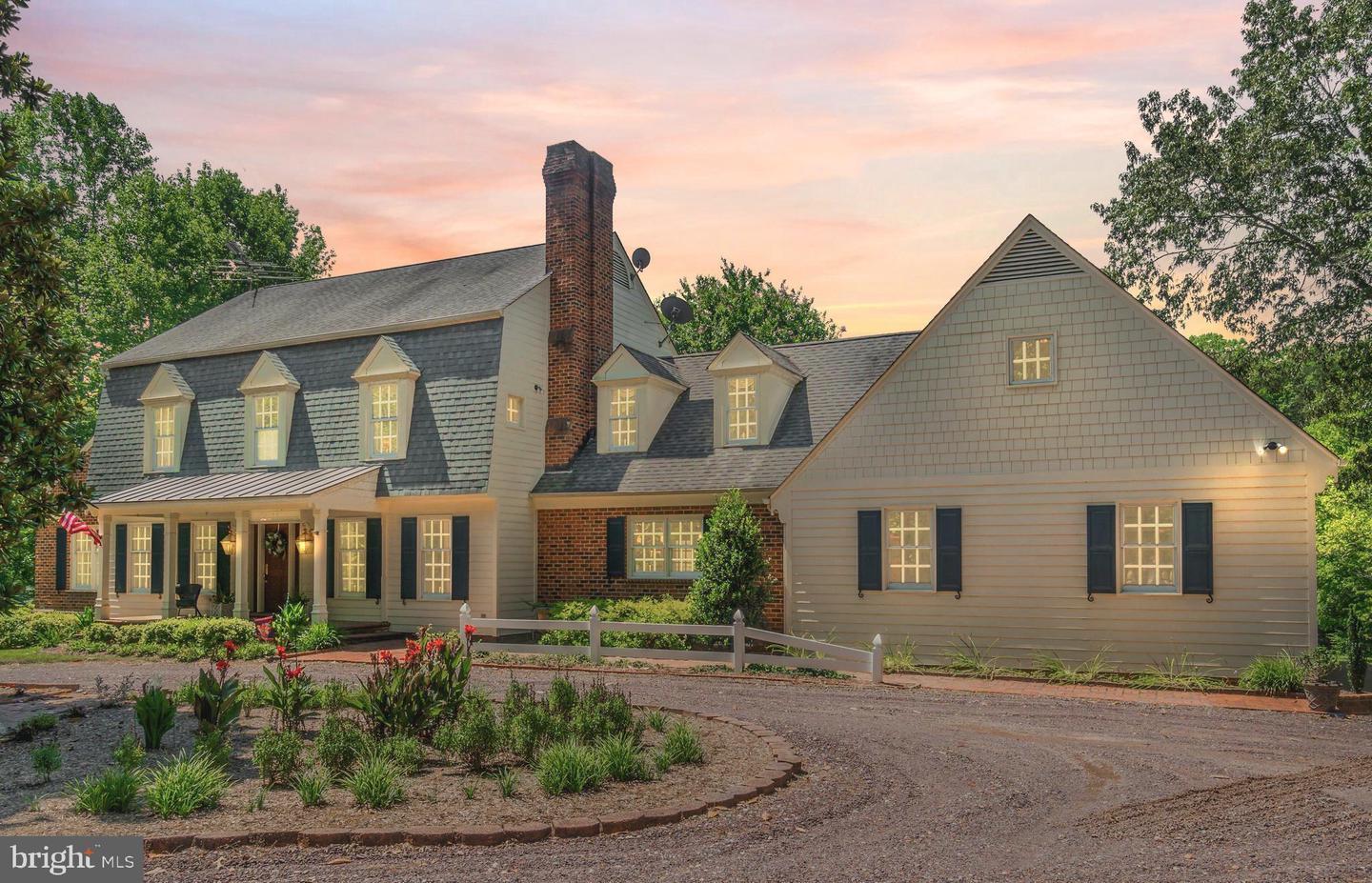 As experts in the local Virginia real estate market, we are always excited to share what this great state has to offer and why people are moving to Virginia from all over the country. Could Virginia be your ideal place to live in 2023? 
In today's blog, we're discussing some of our favorite things about this state and the reasons why so many people love living here. Whether young families, professional adults, retirees, or anyone else, this area of the country has an abundance of activities, natural beauty, and modern conveniences to offer newcomers. 
Why Might You Want to Live In Virginia?
Between the political headquarters that is Washington D.C. and the stunning rural landscapes of the Virginia countryside, our state has an abundance to offer locals and newcomers alike. Here are some of the top reasons that Virginia residents love where they live: 
Proximity to everything: Virginia is conveniently located on the East Coast and provides easy access to major cities such as Washington D.C., New York, and Philadelphia. Additionally, it is home to many major airports, making travel convenient and accessible.
Things to do: Virginia is filled with a wide variety of diverse activities for individuals and families. From hiking and biking in the Shenandoah Valley to exploring bustling cities like Richmond, there is something for all ages and just about any interest.  
History: Virginia is steeped in history and rich culture. The state is home to all kinds of historic landmarks, including Monticello, Mount Vernon, and Colonial Williamsburg. It has also played a significant role in the founding of the United States and is home to many important monuments and museums from that period of US history. 
Moderate Weather: Although we do

experience all four seasons

, our winters are not as intense as our neighbors to the north, nor are our summers as humid and intense as some of the more southern states. 
Find Your Dream Home in Virginia
If you're considering relocating to Virginia, our Coldwell Banker Elite team is here to help you find your dream home. Our team of experienced real estate agents can guide you through the process of finding and purchasing your ideal home, no matter if you're looking to move to the D.C. metro area or out near beautiful Colonial Beach. We have extensive knowledge of the Virginia real estate market and can provide you with insights and advice on neighborhoods, school districts, and more based on your family's needs and interests. 
Partner With the Experts 
Virginia is a highly desirable destination for people looking for a high quality of life, great schools, and a strong economy. If you're interested in relocating, contact us at Coldwell Banker Elite to find your next dream home. Our team of experts is here to help you navigate the Virginia real estate market and find the perfect place to call home. Don't stress about the details – Let us guide you home.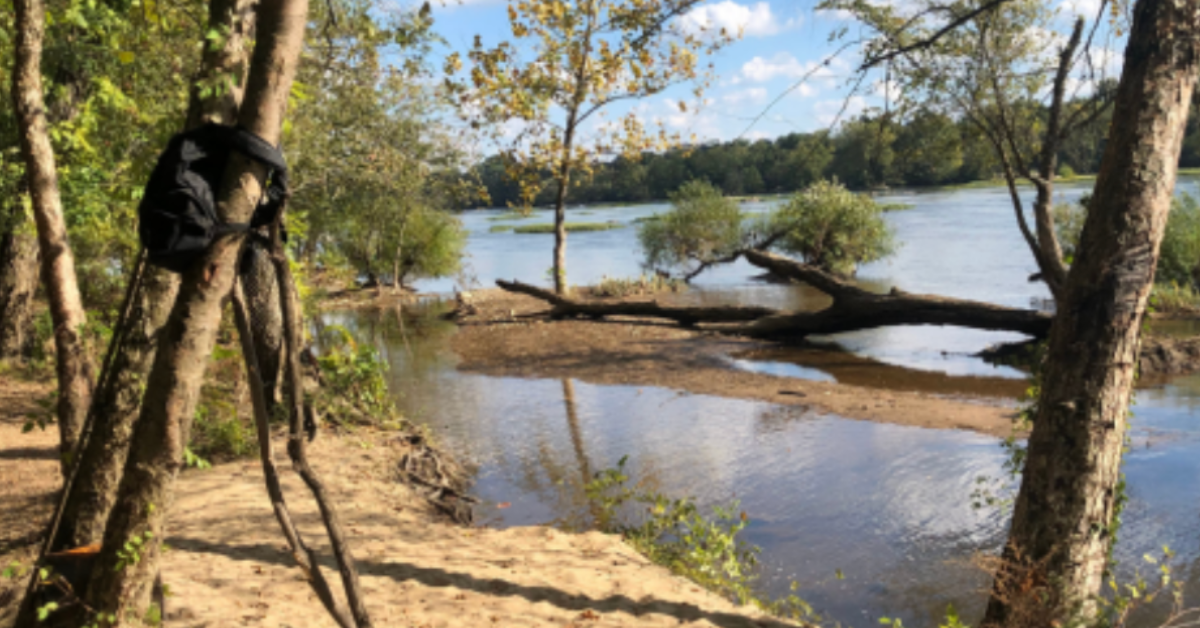 As the weather continues to work in the favor of our local outdoor enthusiasts, we know the numerous nature trails around Richmond will start to populate with hikers, trail runners, bikers, and those seeking peace in the great outdoors.
Surrounding Richmond are several popular trails great for the opportunity to escape on your next lunch break for a walk, share a family picnic, or enjoy an outdoor workout! 
After scouting the local area and connecting with some local Richmonders, we have chosen our top five favorite nature trails for you to plan your next venture outdoors.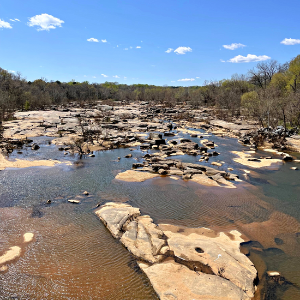 Buttermilk Trail 
This iconic 4.5-mile trail loops around the James River with scenic views throughout, connecting to other local trails like North Bank and Belle Isle! One of the most popular trails in Richmond, it can make an adventurous half-day walk with stops along the way to use the restroom or break for snacks. There are several starting points along this trail to park and begin your walk including the Belle Isle parking lot, Texas Beach parking lot, and Reedy Creek trail entrance.
Pony Pasture Trail 
One of the best trails along River Road is the Pony Pasture trail, offering local kayakers, paddle boarders, and rafters a great entry point to travel downriver towards Belle Isle and the notorious Pipeline walkway. This 2.1-mile looped trail travels along flat land for an easy walk, bike ride, or jog through the woods of the James River Park.

Texas Beach Trail 
A nature trail consisting mostly of sand, Texas Beach is a wild phenomenon combining both aspects of the beach and James River wildlife into one 3.4-mile coastline walk. With plenty of inlets to set up camp for the day, this popular trail also marks a great location to bring loved ones and enjoy a few hours by the water.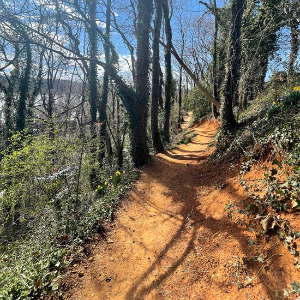 North Bank Trail 
One of the more challenging nature trails to venture out to in Richmond, VA is the 2.7-mile North Bank Trail. Featuring paths for both hikers and bikers, most of this walk is uphill navigating a few stone-covered areas. This nature walk is 100% worth the effort, providing broad views of the river and 'fantasy-like' greenery along the winding trail. Park in the Texas Beach parking lot and veer left or right to walk the full path.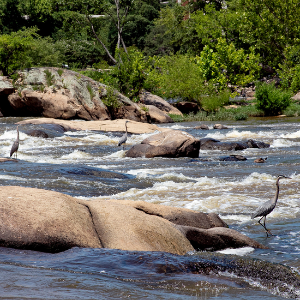 Belle Isle Trail 
Famous for the suspended bridge walkway, the Belle Isle trail gathers a big portion of the Richmond community offering a 1.2-mile walk with a bike course, sunny summer spots by the water to swim, and scenic bird-watching year-round. Every spring, Great Blue Herons dance around the rocks and rapids of the James River for their annual mating season, making this time of year perfect to plan a visit to catch sight of these prehistoric birds flying along the coast. 
Looking for more information about these trails and more surrounding the Richmond, Virginia area? Download our favorite AllTrails app to plan your next nature trail walk and more!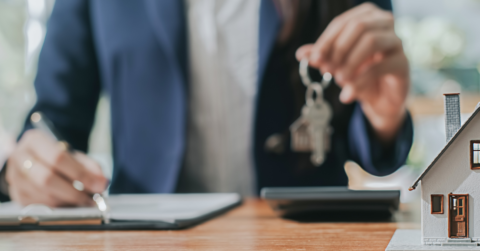 While investing in real estate is becoming more of a topic of conversion for those looking to grow their investment portfolios, the differences between choosing to invest in commercial real estate or residential real estate are more pronounced than you might expect. 
Each is fundamentally different in a few key ways. Today, we'll explore the differences between the two types of investments and help you decide which one might be right for you.
Commercial Real Estate Investing
Commercial real estate involves properties used for business purposes, including housing developments and five or more individual residences. Additionally, undeveloped lots are often categorized as commercial real estate. Commercial real estate investments often involve longer lease terms, larger tenants, and higher rental income. They also typically have a much higher price tag and therefore a significant barrier to entry for the average person looking to invest some extra cash. 
One of the main advantages of investing in commercial real estate is that the tenants are usually businesses, meaning that they are responsible for paying the rent and maintaining the property. In contrast, with residential real estate, landlords often have to deal with individual tenants who may not always pay their rent on time or take good care of the property.
Another advantage of commercial real estate is that the value of the property is often tied to the business operating within it. This means that if the business is successful, the property will likely increase in value, making it a more valuable investment over time.
Residential Real Estate Investing
Residential real estate, on the other hand, involves properties that are rented by individuals or families for their housing. This also can include residential developments such as condos, duplexes, triplexes, or quadplexes. Once the building houses more than four residences, it is then considered a commercial property. Examples of residential properties include single-family homes, apartments, and condominiums. Residential real estate investments often involve shorter lease terms, smaller tenants, and lower rental income. 
This can mean that real estate investing is more approachable from a financial perspective, but there is also more frequent turnover and therefore a higher level of involvement from the investor unless they plan to hire out the job of property management and day-to-day communication in the event of an issue. 
Because these types of investment properties tend to be less expensive, they also bring in a lower margin of profit for the investor compared with their commercial counterparts. 
One of the main advantages of investing in residential real estate is that there is always a demand for housing, which means that the property will likely be in demand at any given time. In addition, residential properties often require less maintenance and are easier to manage than commercial properties.
Which is Right for You?
Deciding whether to invest in commercial or residential real estate depends on your personal preferences and investment goals. If you are looking for a high rental income and are comfortable with longer lease terms and larger tenants, then commercial real estate might be the better choice for you. However, if you are looking for an investment with a lower cost to purchase as well as lower maintenance and management requirements, then residential real estate might be the way to go.
It's also important to consider your investment goals. If you are looking for a short-term investment with a high return on investment, then residential real estate might be the better choice. However, if you are looking for a long-term investment with the potential for greater returns over time, then commercial real estate might be a better fit.
Choose Your Partner Wisely 
While each type of investment is unique in its demands and returns, your decision should ultimately be based on your personal preferences and investment goals. Regardless of which option you choose, partnering with a real estate professional is a crucial step in ensuring that your investment is successful. Our experienced real estate professionals are well-versed in finding the right investment property for your goals. Learn more at www.cbcelite.com for commercial real estate or www.coldwellbankerelite.com for support with residential real estate.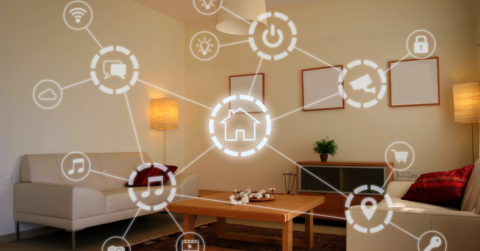 The concept of a smart home has been around for several years, but it's only recently that it's become more accessible to the general public. With the advancement of technology and the growing trend of connected devices, more and more people are turning their homes into smart homes. 
Not only does it make life more convenient and comfortable, but it also adds value to your home. Whether you're interested in leveling up the value of your home to sell or building in functionality for long-term convenience, smart tech is a great way to level up your house. 
Have you made the leap to Smart Home status? If not, this blog will walk you through the essential considerations for adding the convenience of technology into your home.
What Makes a Home "Smart?"
Smart home technology refers to the integration of various devices and systems in your home to control them through a central WiFi system, usually through a smartphone app or a smart speaker like Amazon Echo or Google Home. Some common examples of smart home devices include smart lights, locks, thermostats, security cameras, and appliances.
When it comes to making your home a smart home, it's essential to know what type of devices make sense for you and your family. It's important to consider your lifestyle and the specific needs of your household before investing in smart home technology.
For instance, if you're concerned about security, you may want to consider a smart lock or smart security camera. If you're looking to save money on your energy bills, a smart thermostat may be a good investment. If you want to control your lights from your phone, smart lights may be a good option.
Getting Started with Smart Home Devices 
Getting started with setting up a smart home can be intimidating, but it's easier than you may think. The first step is to determine what type of smart home devices you want and need. Once you've figured out which devices make sense in your home, you can then research different brands and models to find the best options for you. 
One of the most common ways to get started is by purchasing a virtual voice-controlled assistant like an Amazon Echo device or a Google Home to be the main hub for controlling all of your additional smart home devices. The Amazon Echo devices tend to connect with more kinds of devices, but there are pros and cons to each depending on your preferences.
Next, you'll want to create a plan for how you want to integrate the devices into your home. This can involve deciding on the best location for each device, determining how you want to control them, and ensuring that everything is compatible with your home's existing systems. 
This step doesn't have to be a total overhaul of every device in your home. For example, smart plugs can turn lamps, appliances, and more into "smart" devices simply by plugging them into a smart plug. The level of commitment is entirely up to you and your family! 
Finally, you'll want to install the devices and connect them to your smart home system. Some devices may be more complicated to install than others, so be sure to follow the instructions carefully and seek help if you need it.
Are You Ready to Get Smart?
Making your home a smart home can greatly enhance your life and add value to your property. By researching and considering your specific needs, creating a plan, and installing the devices correctly, you can enjoy the convenience and benefits of a smart home in no time.