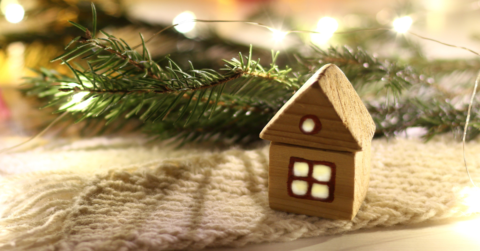 No matter what holidays you celebrate this time of year, it's a wonderful season of lights and love around the world. Our favorite way to savor the season is to make home a cozy sanctuary from the hustle and bustle of the holidays. Here are a few of our best tips to make your space one that you love to be in during this time of year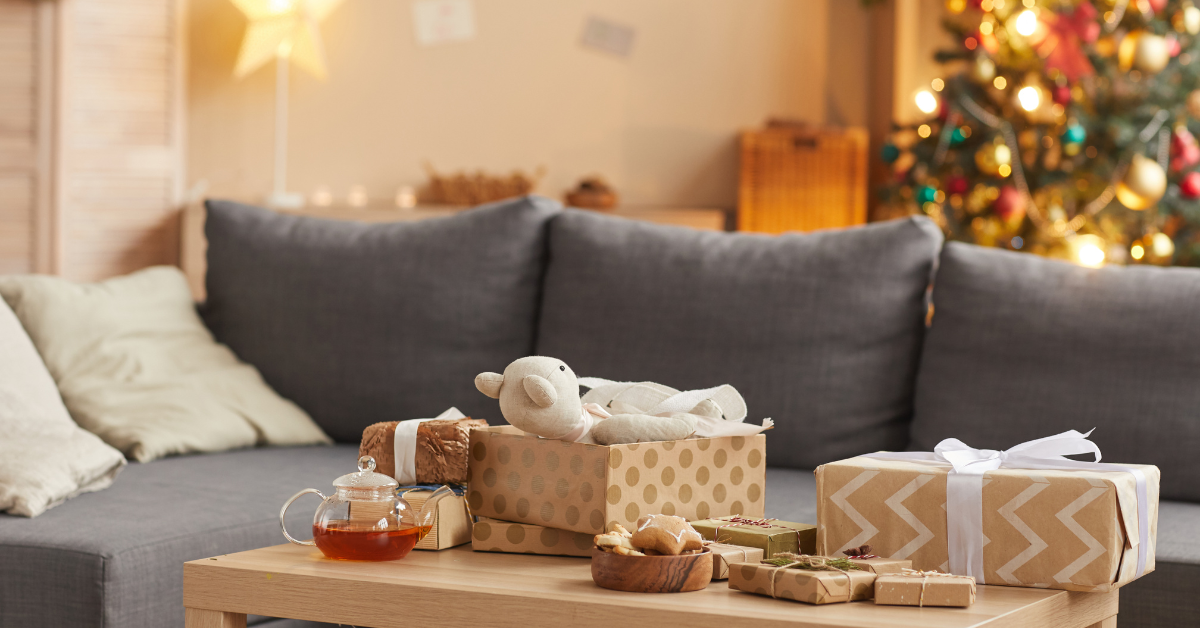 If you're planning to work with real estate clients during the holiday season this year, you may be struggling to figure out how you can make the absolute best use of your time while still balancing your own festivities and rest. we're sharing our favorite tips for being an incredible real estate agent while also prioritizing your own holiday celebrations!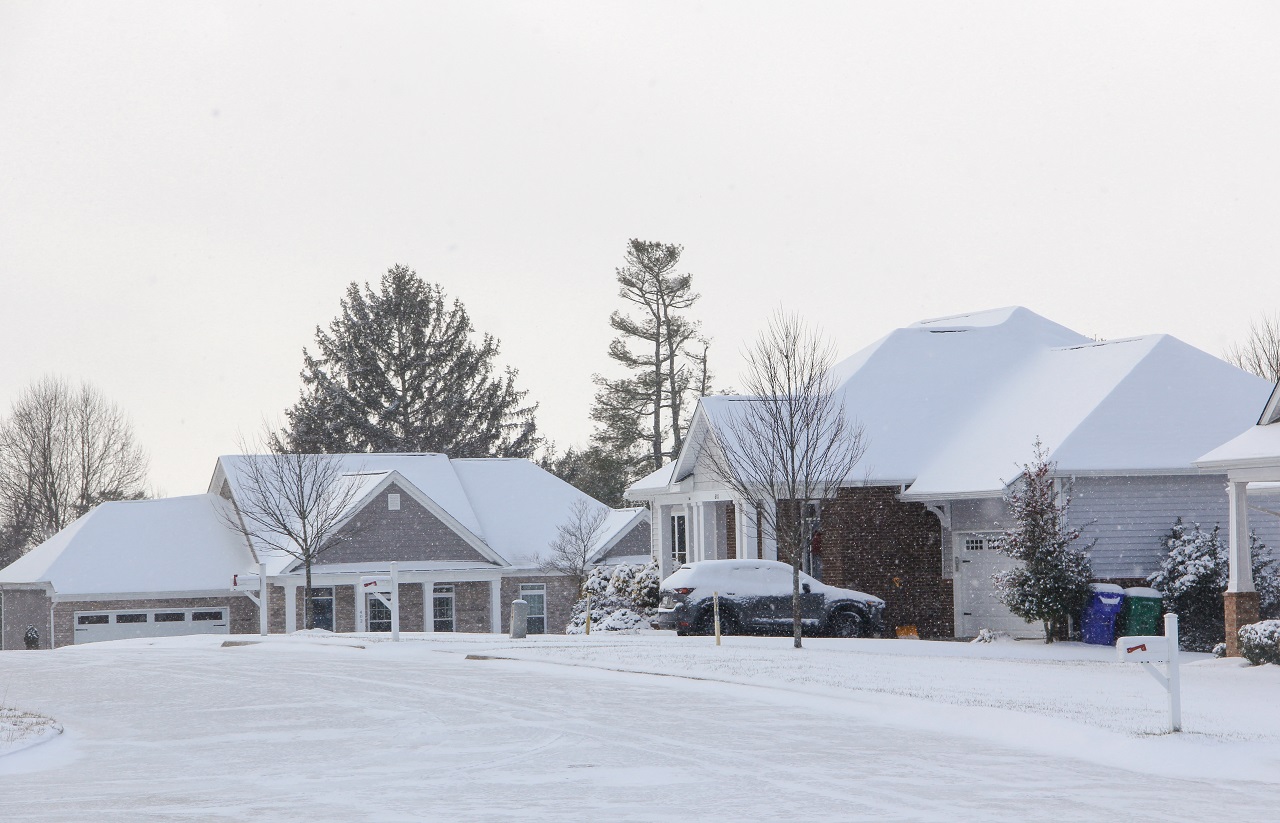 5 Ways to Preserve Your Cold Weather Curb Appeal | CBE Blog
As much as we may not want to admit it, our curb appeal in the fall and winter can sometimes be lacking. Particularly when the weather turns bitterly cold, brown grass, dull skies, and a dirty mess of snow and ice can cheapen the appearance of an otherwise beautiful home.
Are you looking to spruce up your home's first impression? Here are some of our best tips to freshen up your curb appeal in the fall and winter months, whether you're prepping to sell or settling in for the long-haul.
1. Clear Off Your Driveway
Whether it's covered in leaves, cracked, or stained, you'll want to address your driveway first when looking to level up your home's curb appeal. Also, if it's been snowing, we always recommend shoveling the driveway along with any walkways up to the house. 
2. Clean Gutters
Gutters are one of those things – if they're clean and clear, your potential buyers don't notice them. If they're full of junk and leaves, however, they'll make quite a negative impact on your home's presentation. 
Remove the possibility of a less-than-incredible first impression of your home by clearing your gutters. While you're up there and making sure they're in good condition, consider that your gutters will also be a signal to your potential buyers of how well the rest of the home is taken care of. Keep them clean and in good repair, and you'll be in great shape!
3. Add Outdoor Lighting
Lighting can make all the difference. Even if your home is in excellent shape with a beautifully manicured lawn, lighting takes the impact of your curb appeal to a whole new level. 
Add path lighting along walkways, driveways, uplighting on the house itself, and lights on your porch or mailbox to create a dramatic first impression when potential buyers drive up to your home. Even if you aren't planning to sell your home, updated lighting can take a winter home from "meh" to magical for your winter holidays and festivities!
4. Include Cold-Weather Plants
Adding greenery makes any time of year feel more fresh and full of life – even in the winter! Any type of evergreen plant that is hardy enough to brave the low temperatures is a great way to add extra curb appeal to your home in the cold weather months. 
One of our favorites is when we see folks use evergreen trees or bushes on their porch or patio, and then they can add lights to them around the holidays for an especially festive look. 
5. Decorate Your Door
No matter the season, door decorations are a great way to showcase your personality and style. Particularly in the fall and winter, use your front door to celebrate the holidays, and add a touch of flair to the front of your home. 
If you're looking to sell your home, we do recommend sticking with neutral or natural colors to decorate with to allow your potential buyers to envision that it's their home. If you're in your home to stay, however, you can use your door to express the personality of you and your family members – feel free to go wild! 
Make Your Winter Curb Appeal More Welcoming
However you choose to maintain and decorate your home in the cooler weather, the most important thing is that it appears well-maintained and welcoming to the passerby. 
Incorporate these tips into your home selling plan for an excellent first impression or simply to enjoy a more beautiful home for the holidays.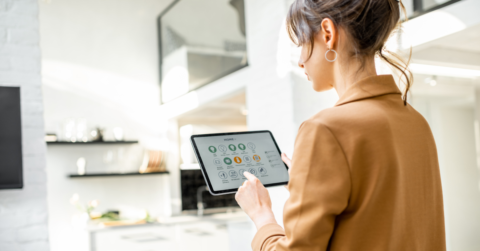 If you're a fan of smart home devices, smart plugs, or setting routines using your Amazon Alexa or Google Home, you're going to love NFC.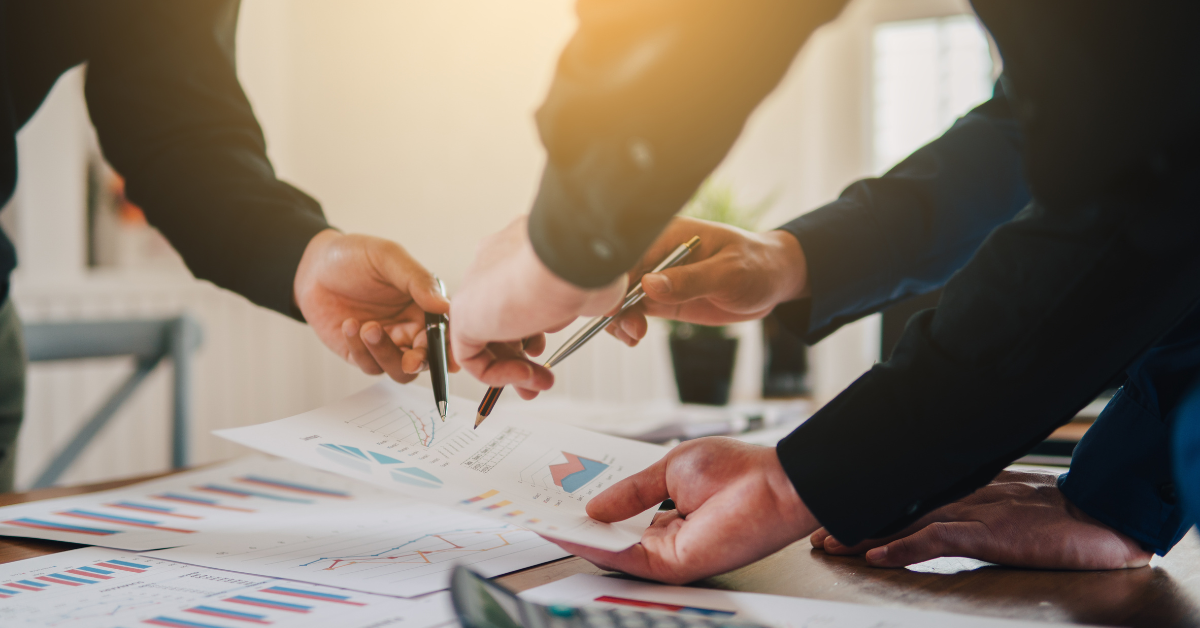 Whether you're getting into commercial real estate to look for the next home of your business or desire an investment property to add an additional stream of income, you'll want to make sure you're investing your resources well and getting the most value from your money.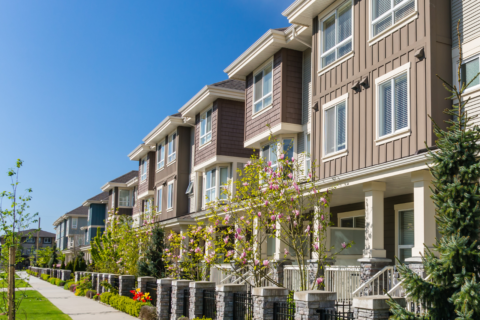 We often get questions from renters who are either enjoying renting or those who are contemplating making the switch from renting to homeownership.  Today, we're answering the four most common questions renters are asking us.
Should I rent or buy? 
For nearly every individual or family, this answer will vary. Depending on your circumstances, budget, and personal preferences, your conclusion may change. For example, your decision to rent or buy is highly dependent on where you'd like to live, what the housing market looks like for a comparable rental property versus buying something similar, and your overall budget for housing. 
A good rule of thumb is if you can comfortably afford to put a down payment on a home, find value in being in one spot for several years, and want the ability to change or renovate your home, homeownership may be the right decision for you.
On the flip side, if you live in a more urban area and prefer to live closer to different amenities and entertainment options, prefer to keep your housing costs as a line item on your budget, and would rather be able to call maintenance to fix your leaky faucet, renting may be a great fit for you. 
Should I get renters insurance? 
Our answer to this commonly asked question is a resounding yes! Renters insurance protects you from all kinds of potential costs that are difficult to plan for otherwise – and often, it's required by the landlord of a property. This is because the landlord is responsible for the structure and property of the rental, but not your personal belongings that are inside. 
The best thing about this type of insurance policy is that it's relatively inexpensive and typically comes in at a cost of anywhere from $15-30 per month. Renters insurance includes protecting your belongings in a rental property and when you're traveling, and liability coverage should something happen to your home.
If renters insurance is affordable to you and you are living in a rental property, we always recommend renters insurance.
How do I find out more information about the community?
There are a few ways to go about learning the reality of living in a new place. 
First, we recommend taking advantage of websites like Niche.com and Nextdoor.com that allow a behind-the-scenes peek into what people who live in those neighborhoods experience and talk about daily. These sites are also great for vetting a complex or area with limited reviews available online. 
The second way to get a better feel for a new area is by driving through the neighborhood multiple times. This doesn't just mean every day right after work, but driving through at varying times to get a better understanding of how active, slow, safe, etc. the area feels at different hours of a normal day.
What repairs fall under the landlord's responsibilities and what do I have to fix?
Are you unsure of who the responsibility for a repair falls on? This can vary depending on your landlord or property management team. Generally, if maintenance or repairs are needed for normal wear and tear, or issues predating your occupancy of the unit come to light, it is your landlord's responsibility to fix the issue.
However, if there is an issue or repair needed because of neglect by the tenant, failure to comply with property rules, or otherwise self-inflicted damage, those repairs will fall on the tenant to fix. 
Renters Love CBE
Regardless of if you plan to rent forever, or if you're looking to move into a home of your own someday, we love working with homeowners and renters alike to make their homes perfect for them. Follow along with our blog for more content around all things home!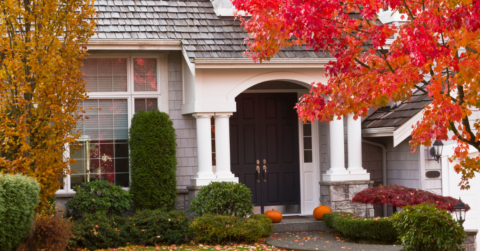 Summer is long gone, and the lower temperatures and falling leaves are here to stay. But is your home actually ready for the coming fall and winter months? While summertime brings outdoor activities and preparing hosting spaces, preparation for the colder months entails more safety-oriented tasks such as winterizing and ensuring your tools and appliances are functioning properly. 
This blog discusses 8 of the most important ways you and your family can prepare for the fall and winter months. 
Understand the Winter Weather for your Area 
Based on your geographic location, elevation, and local resources, what do you need to be prepared for in the cooler months? This is the first consideration when you're preparing your home. Should you be ready for high winds? Snow? Ice? You'll need to think about the weather first to be adequately prepared.
Cover and Store Your Outdoor Furniture 
While the fall and winter bring their own natural beauty, the time for enjoying warm summer evenings out in the backyard or on the deck is behind us. Take the time to ensure all of your outdoor furniture is properly cared for, covered, and stored as needed. Don't forget to cover grills and outdoor kitchen appliances as well! 
Before you enjoy that first cozy fire of the year, schedule a chimney sweep to come and inspect your chimney for safety as well as to clean it of any debris or blockages. This simple step ensures that your fires for the remainder of the season are not only warm and relaxing but also safe for the entire family. 
If you live in Virginia, or anywhere else where it gets very cold in the Fall and Winter, you know that HVAC isn't something you want to mess around with. By bringing in a professional to service and complete preventative maintenance on your heating system, you'll be much more likely to avoid a potential loss of heat. 
Get all of the leaves, sticks, and other debris from the past year out of your gutters to prevent any issues with rainwater making its way down during a storm. While this isn't the most exciting task on this list, it's extremely important. Blocked gutters can lead to interior leaks, flooding, and other issues. So avoid the mess and take care of your gutters in advance! 
When you're cozy at home during a cold and rainy evening, the last thing you want to deal with is freezing cold air or rainwater seeping in through the cracks in your doors and windows or your warm air escaping through poor weatherstripping. 
Test All of Your Winter Equipment
Don't be caught unprepared for those first few very cold days. Whether it's snow, ice, or just freezing temperatures, you'll want to ensure all of your tools are functioning properly in preparation. Purchase any gasoline, and make sure everything is charged, well-maintained, and ready to go in the event of an unexpected cold snap. 
Chat with your Neighbors!
In many cases, you don't need to have all of the tools and resources for cooler weather all on your own. Consider where you can share tools and advice with your community around the challenges that can occur through the fall and winter.
Be Ready for Anything
Fall and Winter don't have to be stressful if you are thinking ahead about the maintenance and cold weather preparations you need to avoid a major headache this time of year. 
At Coldwell Banker Elite, we're here to help make your dream home a reality. Whether it's moving to a new place or settling into where you already live, we're here to support your family's needs.
 Follow along with our blog for more content on all things home!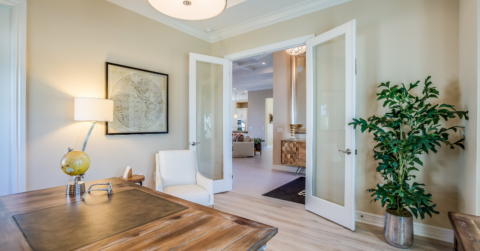 Are you ready to sell your home? Adding a home stager to your team might be your next best move. Your neighbors may not be talking about it, but many people connect with home-staging companies. The goal is to ensure a home is warm and welcoming while helping a buyer see the potential.
You have another option, too. Do your research — and do the staging yourself. With the help of a realtor, you can make a great first impression. Home staging has many benefits, and we hope you add it to your to-do list before putting your house on the market.
The How-Tos of Home Staging
Home staging is about preparing your home to help potential buyers see your space as their own. Adding decorations, removing personal items, and deep cleaning are a few ways to make staging a success. Although you are selling your home, remember you are also helping to sell a vision to the next homeowner. If you successfully staged your home, the benefits directly impact your budget.
Here is how to do things right:
House hunters don't want to see how you designed your home. They want to know if they can make a place feel like theirs. One of the best ways to accomplish this goal is to keep the design minimal. Let someone picture how their couch will look in the corner — or whether a bed will fit in a guest room.
What could mess up a beautifully staged home? Dirty baseboards, odors, or other visible signs of an unclean home. It's worth the time and investment to have your home professionally cleaned. For potential buyers, a clean home also shows a move-in-ready space.
There is no reason to stage every room. Try to focus on the rooms that are key selling points. Consider staging the living room or the kitchen. If you have a spacious main suite, find ways to help homebuyers see this space as their own.
Hire a Professional — or Home Stage On Your Own
While hiring a professional is a great investment, a seller may need to allocate those costs to another part of the process. Either way, you are giving your home an edge over other homes in the neighborhood. By selling a home that includes a vision, you may be able to sell your home faster and at a better price.
If you are ready to stage your home, here are your options:
Hire a full-service staging company
Allow a full-service company to do it all. They can help you place the right photos on your home listing, attracting more potential buyers.
Attend a consultation and stage on your own
Learn from the best, and then try it on your own. During a consultation, gain advice on which rooms are your best selling points. Then, find ways to help each room stand out.
Stage your home on your own and consult your realtor
A quick Google search can introduce helpful tips for staging your home. Check in with your REALTOR® for feedback and guidance. They also have an eye for design and have experience staging a property to maximize your space. 
Ready, set, stage! Put your home's best side on display with these helpful tips.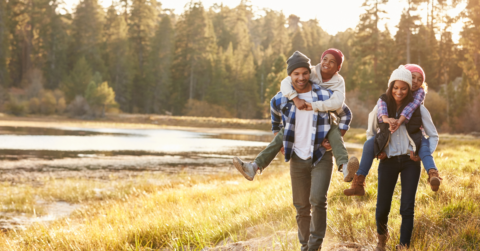 The Ultimate Guide To Relocating A Family With Kids
You may have heard that moving with young kids is difficult. No matter how important the move is for you and your family, children can have a tough time leaving behind friends and familiar environments, not to mention accepting their new home. The truth is that kids can and will thrive if given time and resources! 
Many moves throughout childhood might be more difficult, but one or two is something they can understand or even enjoy. Both SquareFootHomes and Thriveworks cite studies that found more than four moves tend to have consequences for a child's mental health, mostly when they are older than five, because leaving behind friends and moving to a new neighborhood hurt their sense of stability and security. Thankfully, there are plenty of resources to remedy this situation and help them through those feelings.
The move to a new home has always involved labor, packing, driving, and unknowns. Doing so while also taking care of your child's emotions and confidence involves finding ways to make the process easier for you and them. Moving can be broken up into several phases: First is when you announce the move to your family and start looking for your new home. The second is when you are packing and cleaning, and the third is during the move itself. Let's consider each in turn.
Phase 1 – Home Shopping
What matters to a child is the house they live in, their life at home, what the neighborhood is like, their friends, and school. Rather than simply saying you'll be moving, focus on all the great things they'll have there, from a better school or nicer neighborhood to interesting local places and the difference in weather. Focus on the excitement, and children should start feeling the same. Don't build up your child's expectations too high, but let them dream. 
PartSelect suggests parents start with a family meeting about the move. Younger kids may need several reminders that your family will remain together, you won't still be living in the old house too, and they can bring along their favorite belongings. Tell them about the first time you ever moved and let kids express fears so you can acknowledge these concerns as important to you. Remember to stay positive and help them understand why you are moving and how this will be for the best overall.
Ask kids for feedback on the top new homes you are looking at and consider what they say. Whatever they liked about the place you pick can become a strong connection with that home, while things they didn't like can be the first areas you consider improving or helping them start to like. New homes are a great opportunity for kids to get new benefits and responsibilities, such as a new gaming console for the rec room or adopting a puppy if your yard is now big enough.
When researching your new town and neighborhood, find out where the important local spots are like the closest grocery store, hospital, parks, and schools. You'll of course, do this online, but make sure you visit some of these locations with your kids. Even if your child is still in elementary school, showing them where the high school is will leave an impression, and taking a tour of their elementary school before their first day is a great way to get them excited. Learn about community groups, state fairs, outdoor activities, or what sports are most popular in the area.
Let kids help with choosing what the rooms of your new house will be used for. You may not have considered making a room into an indoor plant nursery or exercise room, but your kids might. Ask what they want and help them make the room happen. Teens can even take part in the planning and purchasing by giving them a budget and allowing them to find everything.
Phase 2 – Packing & Cleaning
Some children are open to new experiences, while others tend to be more sensitive or worrying. You know what kind of kid you have, and the key to dealing with the latter type is providing extra support during this time. They may feel like they can't control their own lives, so give them tasks to feel important and involved.
If you have a yard sale to get rid of some things before the move, let your kids help with the event and make sure that any proceeds from their old stuff goes to them. If they sell an item, part of that money should go to them too. The TODAY Parenting Team points out that moving is a great time to eliminate things your kids don't love anymore or won't need. Maybe you're moving to a very different climate and they won't need their cold weather clothes anymore. Or perhaps they have a doll that sits on their shelf now and could give a friend as a keepsake.
Begin packing as soon as possible, starting with anything you won't need in the next few months like winter clothes if your move is in the summer. Make life easier by renting a temporary storage room near the new home to move things in stages. From there, you can pack down the list by how soon you will need things, ending with your child's favorite stuff (anything they won't simply be carrying) with the promise to unpack them first on arrival. Kids that are old enough can help with some of this work, such as cleaning up rooms after being emptied or practicing their handwriting with the labels for boxes.
Creating a scrapbook for the move helps kids record their important memories from home. This might include pictures of the neighborhood, a few items from the area such as pressed leaves or backyard dirt, group pictures with their old friends and classmates, and email addresses or phone numbers for people they want to stay in contact with. The last is especially important because using text messages, online games, or communication apps, children can keep in touch with their friends from any distance as long as they have those methods to contact them.
Phase 3 – Moving Day
Throughout the process of moving, let your child make plenty of decisions. A classic would be choosing paint colors for their new room, but don't forget moving day! Where would they like to go out for lunch one last time? Do they want to start unpacking the moment you arrive or go for a walk around the neighborhood first? And, of course, let them pick what to have for dinner that first night.
All their most treasured possessions should be packed into one backpack or luggage bag, which they can then carry and keep close. Even if all their other stuff is somewhere in the moving truck, they'll feel more comfortable knowing their favorite toy is within reach.
One of the difficult times for a child can be falling asleep the night before the move, along with their first few nights sleeping in a new place. You'll want to use every trick you know to help your child sleep better, whether falling asleep on the couch with you, a glass of milk, or reading stories. Familiar items like posters or bed sheets will help their new room start to feel the same.
The moving day trip is a big adventure for most kids, so plan little breaks and tourist stops along the way. They may never return to that state park halfway between your start and destination, but getting the chance to run around during a long car ride will help with any nerves. Take them to see something amazing, and they'll talk about it for years afterward.
Our Top Advice for Moving with Kids
Professional realtors can make moving easier by providing advice for every step of the process, from telling your kids about the move, to what you should do first in the new home. You'll be more confident in your kids' happiness during and after this stressful time by relying on realtors who understand the intricacies of moving with a young family and can help you through this journey.
Coldwell Banker Elite is passionate about helping you find your slice of the American Dream, whether selling a home and moving, buying a new place, or making improvements. For 40 years, we've been proud to help generations of families move into their homes with advice, tips, and trends. Follow along for more blogs on all things home!
Blog •
September 26, 2022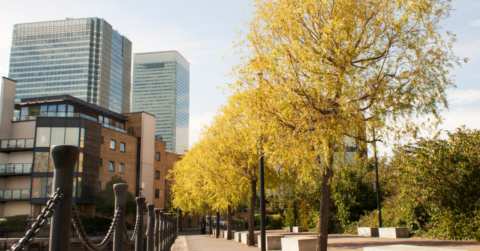 Managing commercial properties can be a lot to handle, especially if you have multiple investments to manage. Hiring a commercial property manager can help you manage your duties and successfully run your commercial properties. There are many reasons to hire a property manager from less stress to higher quality tenants. Below, consider the many benefits of hiring a good commercial property manager for your investments.
High-Quality Tenants
Screening tenants before moving in is important when renting out residential properties. If you don't have experience in real estate, it can be difficult to know how to screen tenants properly. A commercial property manager can help you find reliable tenants through a verified screening process. In turn, you'll gather tenants who cause fewer problems, cause less wear and tear on the property, rent longer-term, and are more likely to pay rent on time.
Keeping a Close Eye
If you do not live nearby to your buildings, a commercial property manager can help you keep a close eye on your property. In the event of issues or emergencies, this can be helpful. A nearby commercial property manager can help you respond quickly to problems with tenants. This helps tenants get the quick responses they need and helps to keep a watchful eye on the safety of the property.
Personal Benefits for Owners
For owners, managing commercial properties comes with many duties. Hiring a good commercial property manager can offload some stress associated with management. This includes stressful tasks like managing evictions, collecting rent, filling out paperwork, and other tedious tasks. In turn, you'll benefit from more freedom and flexibility in your personal life. You can spend more time with friends and family, move out of town, go on vacation, or do anything else you want without the burdens of property management.
Rent Collection
Hunting down tenants for rent collection can be a stressful task. However, adequate rent collection is an essential task for optimal cash flow. Rent must be collected on time each month to keep your property afloat. By hiring a commercial property manager, you can delegate rent collection tasks off of your plate. Tenants tend to try to take advantage of landlords. A property manager provides a middleman to play "bad cop" regarding rent collection. Hiring a property manager can help increase your chances of collecting rent from your tenants.
Fewer Vacancies
The success of your commercial property is dependent on filling vacancies. By hiring a professional property manager, you can gather help to fill vacancies and get units filled faster. For example, a manager can help perform necessary tasks to move tenants out and prepare spaces for new tenants to move in. Furthermore, they can help to determine the best rate to list units at, helping to attract more attention. A skilled property manager may also help you to advertise the property in various ways. These efforts ultimately mean fewer and shorter vacancies for your commercial property.
A Partner You Can Trust – Commercial Real Estate Property Manager
The better managed your property is, the more valuable your asset.
We go beyond day-to-day operations and implement creative methods to steadily increase your asset's value. Our property management team works hands-on to develop and manage programs focusing on cost-efficient operations, tenant retention, and long-term commercial success.
Visit our property management page to learn more about using Coldwell Banker Commercial Elite for your commercial property management needs!